Nursing Programs
Prepare for your nursing career at M State, where our program options include Associate Degree Nursing, LPN to Associate Degree Nursing Bridge and Practical Nursing Diploma. All three programs have both fall and spring starts.
Body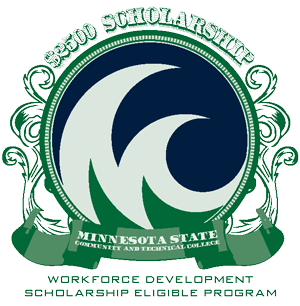 Whether you are beginning your nursing career or continuing your professional nursing education, M State provides you with an excellent educational experience. M State offers these three nursing options:
While all students are welcome to apply to M State's nursing programs, acceptance is selective. There are specific criteria for each program. Many students take general education courses at M State - including courses in mathematics, biology and chemistry - in preparation for application to the nursing program. Although not all of these courses are required for program applicants, they may improve an applicant's eligibility.
Learn more about the selective admission process for our nursing programs by viewing these videos:
Practical Nursing
Associate Degree Nursing
LPN to Associate Degree Nursing Bridge
High school students who plan to enroll in a nursing program will benefit from taking high school courses in biology, chemistry and mathematics.
Nursing students are required to take four credits of Anatomy and Physiology I and lab, four credits of Anatomy and Physiology II and lab, and four credits of Microbiology and lab, if those courses are part of the program plan. Applicants requesting to transfer three-credit Anatomy and Physiology I, three-credit Anatomy and Physiology II or three-credit Microbiology from another institution will be required to take a one-credit lab in order to make up the required credit difference and/or lab component.
Applicants to the Practical Nursing or Associate Degree Nursing program must have completed the following three courses within the five years prior to their start date/acceptance into the core program: BIOL 2260/2261 Human Anatomy and Physiology I Lecture/Lab; BIOL 2262/2263 Human Anatomy and Physiology II Lecture/Lab; BIOL 2267/2268 Medical Microbiology Lecture/Lab.
We encourage prospective nursing students to schedule a visit at the campus of their choice. Arrange a campus visit by contacting M State at 877.450.3322 or visiting minnesota.edu/visit.
Nursing application information
We strongly encourage you to discuss the admission and program requirements with an academic advisor on the campus you plan to attend. 
You must be accepted to M State to access the Nursing program applications.
Spring 2024 LPN to Associate Degree Nursing Bridge - Application information (Application closed on Sept. 15.)
Spring 2024 Associate Degree Nursing - Application information - (Application closed on Oct. 15.)
Spring 2024 Practical Nursing - Application information - (Application closed on Oct. 15.)
Fall 2024 LPN to Associate Degree Nursing Bridge - Application information  - Deadline - Apply 
Fall 2024 Associate Degree Nursing - Application information - Deadline - Apply 
Fall 2024 Practical Nursing - Application information - Deadline - Apply 
Nursing accreditation and approval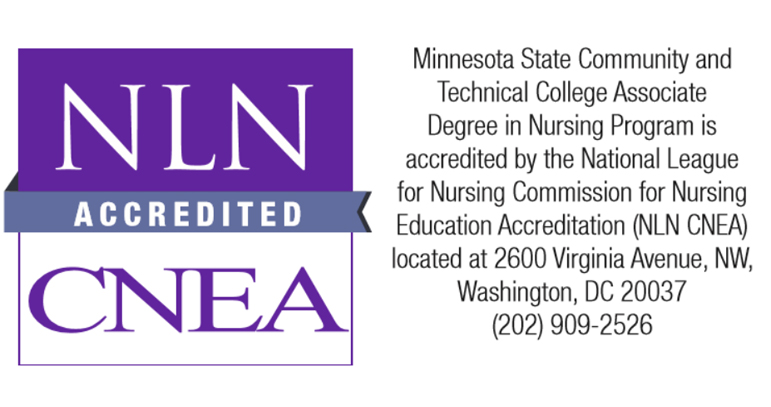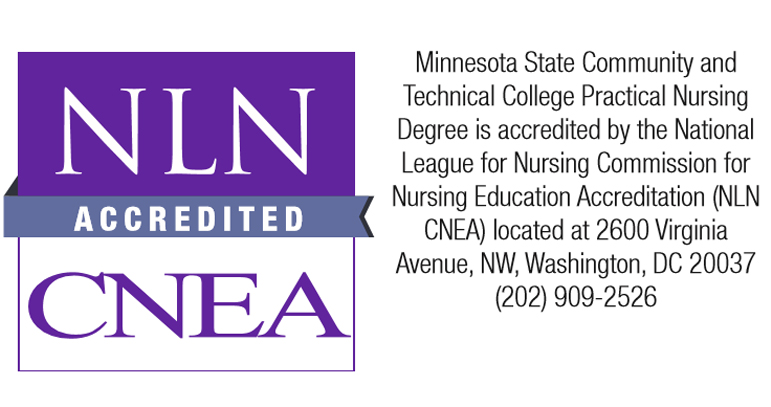 The M State Associate Degree in Nursing and Practical Nursing programs are accredited system-wide by the National League for Nursing Commission for Nursing Education Accreditation (NLN CNEA) 2600 Virginia Avenue, NW, Washington, DC 20032, 202-909-2526.
All M State Nursing programs are approved by the Minnesota Board of Nursing.
The Associate Degree and Practical Nursing programs at M State is approved by the Minnesota Board of Nursing and holds accreditation with the NLN Commission on Nursing Education Accreditation.
Educational requirements for initial licensure
The Associate Degree Nursing and Practical Nursing curriculums meet educational requirements for professional licensure or certification in the states of Minnesota, North Dakota and South Dakota. Additional information for licensure and/or certification in other states can be found here.
DOE Requirement Nursing Program - States
NCLEX first-time test taker pass rate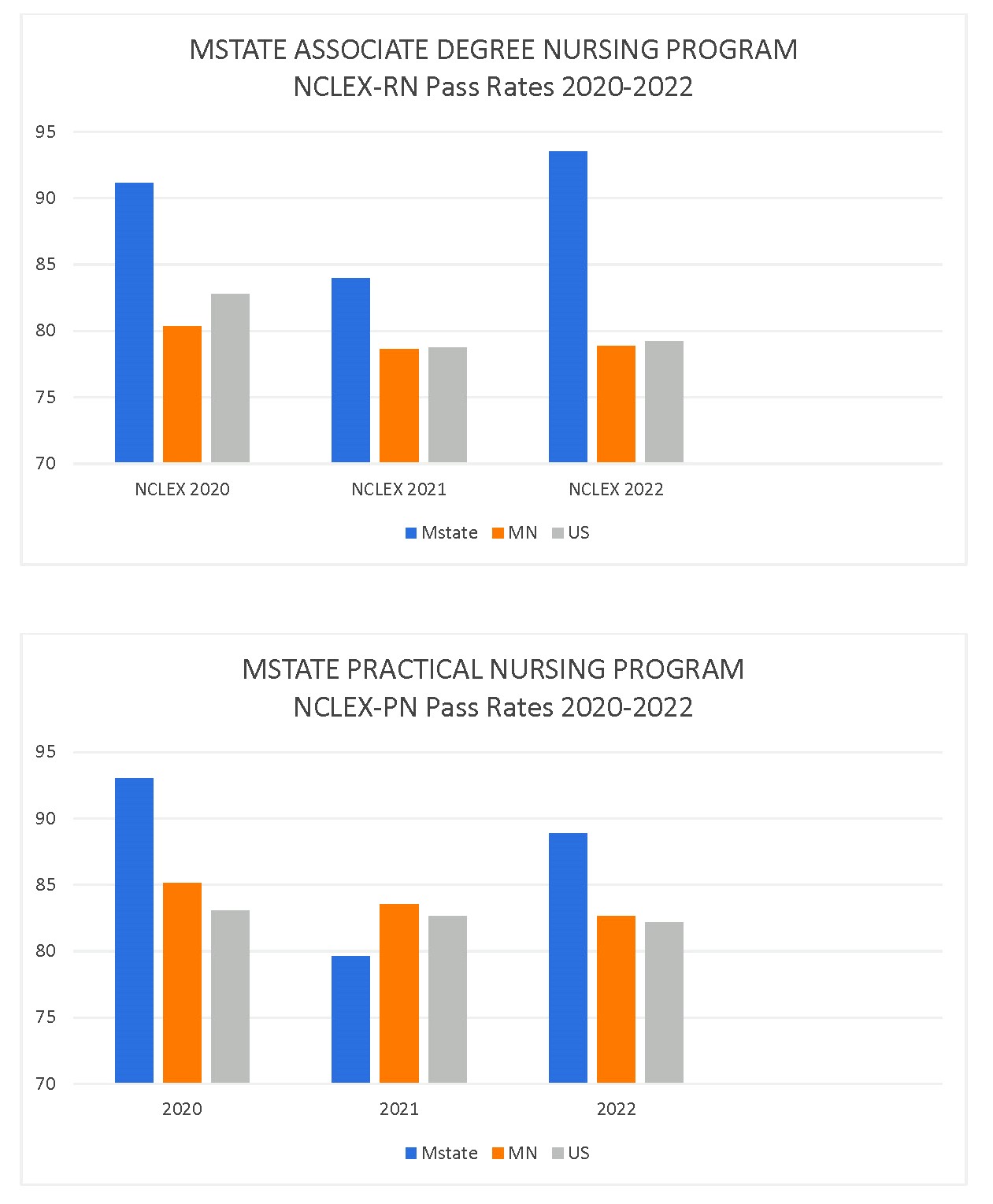 Advancing your nursing career
Graduates who earn an associate degree in nursing are eligible to apply for admission to baccalaureate nursing programs through articulation agreements with colleges in the Minnesota State system as well as other colleges and universities outside Minnesota. A bachelor's degree offers nurses increased opportunities in management and community settings.
M State partners with MSUM on Dual Acceptance Program
M State has partnered with Minnesota State University Moorhead to be designated as a Dual Acceptance Program, making graduates of M State's Associate Degree Nursing program eligible for automatic acceptance into MSUM's RN-BSN program.
For M State ADN students, this new partnership offers the advantages of:
A seamless, efficient and cost-effective transition to MSUM's RN-BSN program

Bypassing the traditional RN-BSN application process

Flexibility for professional, adult learners:

100 percent online

Individualized pace and program progression, with completion in as little as three semesters or up to five years

Program starts in fall, spring and summer semesters.
Information about the Dual Acceptance Program and eligibility requirements is available here.
Background check, immunizations required
Students in the nursing program must have current immunizations and undergo a criminal background check. Requirements are outlined in the program application.
Computer requirements
Many M State programs have specific computer requirements. Check here to see the requirements for this program.
Testimonials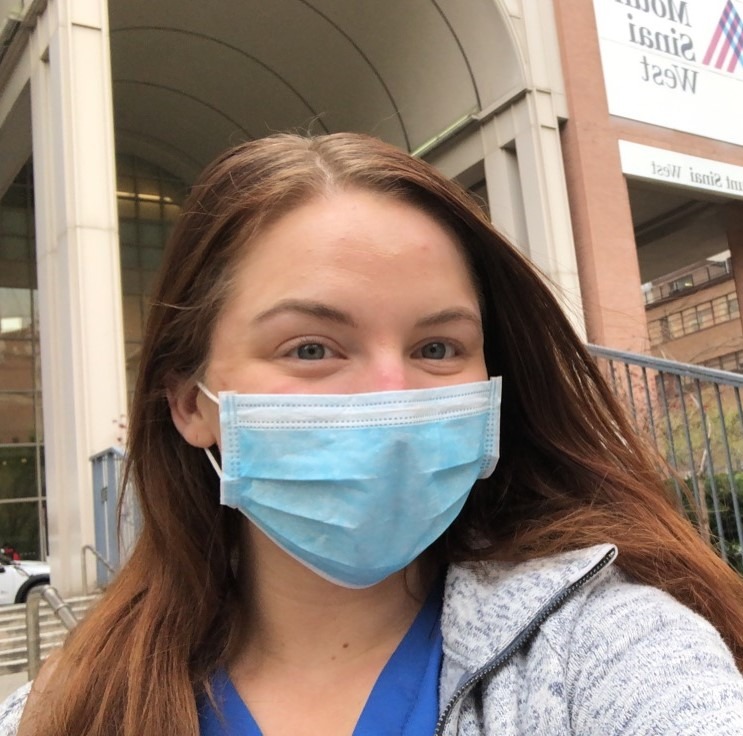 At M State, the instructors want to see you succeed – you know the teachers care. That makes the program so completely different than anything I've experienced.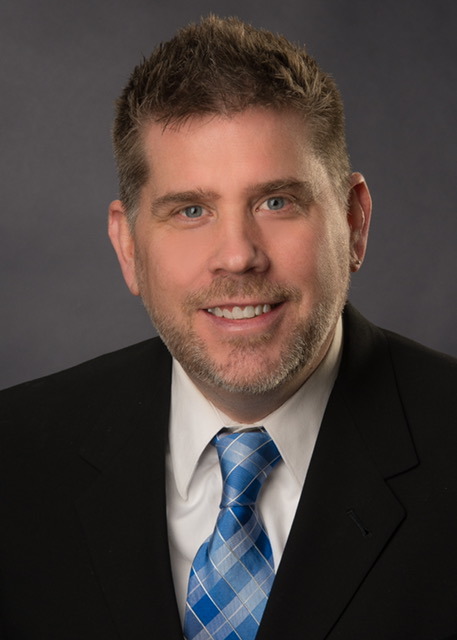 I had a 21-year profession as a massage therapist, and unfortunately my body could not keep up with the work. I chose M State Detroit Lakes (for my nursing degree) after researching courses and costs from a number of schools.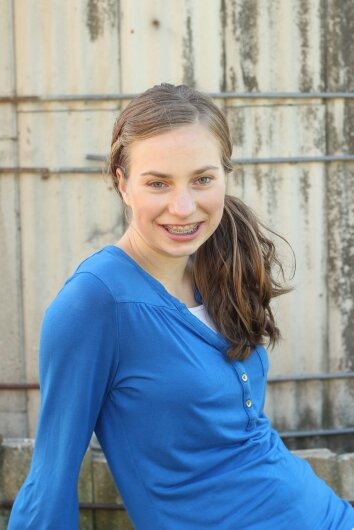 I knew several people who went through the nursing program in Fergus Falls, and I really appreciated the opportunity to go through an affordable two-year RN program.