Greetings!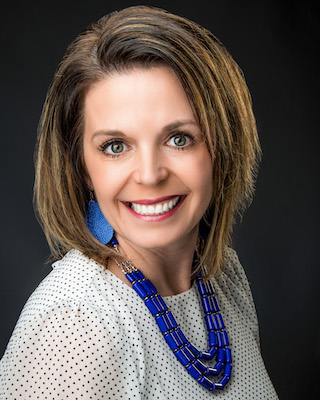 On behalf of our faculty and staff, welcome to Minnesota State Community and Technical College! We look forward to working with each of you as we strive to meet the needs of all students, regional businesses and statewide industries by offering an affordable and exceptional education.
Our vision is "A success story for every student," and your success is our No. 1 priority, whether you are attending one of our four campuses in Detroit Lakes, Fergus Falls, Moorhead or Wadena, or taking classes online or at an off-site location. We are here to serve you, no matter what stage you're at in your educational journey.
Our students come to M State for a variety of reasons - for career and technical training programs, for transfer education, for enhancing their job skills to become a better employee or for the pleasure of lifelong learning. We recognize that every M State student has a story and brings their life experiences and dreams into our classrooms, and we are honored to have the privilege of working with you to meet your educational goals.
Our faculty and staff are "all in" in their dedication to the values of integrity, inclusion and innovation reflected in our programs and in the support we offer to our students. M State takes pride in its beautiful campuses, and we invite you to visit our buildings and classrooms to see our mission in action: "We welcome all students and engage them in shaping their futures and their communities."
Learn more about M State's program and career opportunities, our affordability, the services we provide to all students and the many ways we help to strengthen business and industry development in our region through Workforce Development Solutions.
Best wishes and thank you for choosing M State! You belong here.
Sincerely,
Carrie Brimhall, Ph.D
President
M State Alumnus 1997

@PrezBrimhall

@PrezBrimhall
M State President's Executive Cabinet
The President's Executive Cabinet functions as the administrative leadership team at M State.
Dr. Carrie Brimhall, President
Dr. Carrie L. Brimhall was named president of Minnesota State Community and Technical College in July 2018. A first-generation student and graduate of M State, Brimhall is focused on helping all students achieve. She has a reputation as a leader with a vision for the future of higher education and community colleges, and as a champion for the missions of community and technical colleges.
She previously served M State continuously for nearly 20 years as director(s) of housing, admissions, recruitment and retention from 1998 until 2008; as dean of enrollment from 2008 until 2011; as interim provost from 2011 until 2012; as associate vice president of Academic and Student Affairs from 2012 to 2014; and most recently as chief academic officer and vice president of academic affairs since 2014.
Brimhall earned her doctoral degree in organization and management with a specialization in leadership at Capella University, a master's degree in organization and management at Capella University, a bachelor's degree in communications at Concordia College and her associate of arts degree at M State.
Dr. Carrie Brimhall
Title: President
Office phone: 218.736.1503
Dr. John Maduko, Vice President of Academic and Student Affairs
Dr. John Maduko joined M State in December 2019. As chief academic officer and chief student affairs officer, he provides leadership across divisions with respect to the team of Academic Affairs and Student Affairs deans, curricular programming (academic transfer and technical) and innovation, co-curricular programming, student services, enrollment management, learning assessment and accreditation, institutional assessment and effectiveness, athletics, residence life, libraries, and faculty hiring, support and professional development.
Prior to joining M State, he served as the vice chancellor of student affairs at North Central Texas College from 2017 to 2019. In that capacity, he was the chief student affairs and chief enrollment officer for NCTC's six-campus community college district. Before that, he served as NCTC's dean of health sciences and dean of eLearning. He also served as an academic dean for Rasmussen College's Tampa Metro campuses and began his tenure with the college as a department chair and associate professor of health sciences. Additionally, Maduko was an allied health department chair with EDMC and a visiting professor with Mountain State University and Hillsborough Community College.
Maduko recently served the Texas Community College Instructional Administrators as president-elect and the board of directors for the United Way of Denton County and the Greater Denton Arts Council. He currently volunteers his time with the American Conference of Academic Deans as a member of its Board of Directors and its Governance & Board Development Committee.
He holds a B.S. in biology from California State Polytechnic University Pomona and an M.D. from St. Matthew's University School of Medicine.
Dr. John Maduko
Title: Vice President of Academic and Student Affairs
Office phone: 218.299.6504
Pat Nordick,

Vice President of Finance and Facilities
Pat Nordick joined M State in 1992 as business manager for the Moorhead campus and was named Vice President Finance and Facilities for the college in 1997.As Vice President of Finance and Facilities, he is responsible for management and oversight of financial services for the college, including budgeting, purchasing, accounting, payroll, risk management, accounts receivable and payable, financial statements, audit and asset management. He also provides fiscal guidance to the college president.
Nordick also oversees operation of college facilities, including capital planning, oversight of capital projects, facility maintenance and repair, and college safety and security programs.
Nordick previously served as business manager at Shanley High School in Fargo and executive director for the Fargo Catholic Schools Network. He attended Bemidji State University, where he earned a degree in finance administration.
Pat Nordick
Title: Vice President of Finance and Facilities
Office phone: 218.631.7920
Dacia Johnson,

Vice President of Human Resources
Dacia Johnson provides leadership and direction for all M State human resource activities, including both recruiting and hiring a qualified and diverse workforce and management of employee compensation and benefit programs.
Prior to joining M State in 1998, she worked for 10 years in management and human resources in private industry. She earned a bachelor's degree in marketing from Minnesota State University Moorhead and an MBA from Southwest State University in Marshall.
Dacia Johnson MBA, SHRM Senior Certified Professional
Title: Vice President of Human Resources
Office phone: 218.736.1512