Greetings!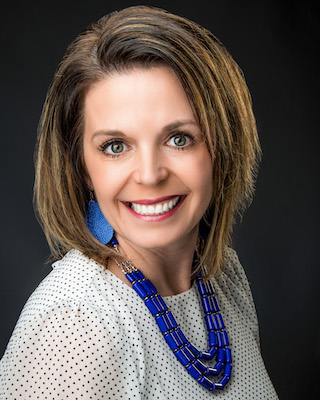 On behalf of our faculty and staff, welcome to Minnesota State Community and Technical College! We look forward to working with each of you as we strive to meet the needs of all students, regional businesses and statewide industries by offering an affordable and exceptional education.
Our vision is "A success story for every student," and your success is our No. 1 priority, whether you are attending one of our four campuses in Detroit Lakes, Fergus Falls, Moorhead or Wadena, or taking classes online or at an off-site location. We are here to serve you, no matter what stage you're at in your educational journey.
Our students come to M State for a variety of reasons - for career and technical training programs, for transfer education, for enhancing their job skills to become a better employee or for the pleasure of lifelong learning. We recognize that every M State student has a story and brings their life experiences and dreams into our classrooms, and we are honored to have the privilege of working with you to meet your educational goals.
Our faculty and staff are "all in" in their dedication to the values of integrity, inclusion and innovation reflected in our programs and in the support we offer to our students. M State takes pride in its beautiful campuses, and we invite you to visit our buildings and classrooms to see our mission in action: "We welcome all students and engage them in shaping their futures and their communities."
Learn more about M State's program and career opportunities, our affordability, the services we provide to all students and the many ways we help to strengthen business and industry development in our region through Workforce Development Solutions.
Best wishes and thank you for choosing M State! You belong here.
Sincerely,
Carrie Brimhall, Ph.D
President
M State Alumnus 1997

@PrezBrimhall

@PrezBrimhall
M State President's Cabinet
The President's Cabinet functions as the administrative leadership team at M State. Membership includes the president, vice presidents and divisional leaders from all areas of the college.
Dr. Carrie Brimhall, President
Shawn Anderson, Dean of Student Affairs
Shawn Anderson joined M State in 2006 as dean of student services for the Moorhead campus, and in 2012 he was named to the college-wide position of dean of student affairs. His role includes providing strategic leadership for academic advising, enrollment growth, enrollment/admissions, financial aid, housing and residential life, student conduct and student engagement/life.
His previous employment in higher education includes positions as a graduate assistant at Central Connecticut University; house advisor for residential life at Vassar College; assistant director of administration and resident director of residential life at the University of Hartford; and associate dean of student services and director of student services at Albertus Magnus College.
Anderson earned his M.S. degree in Educational Leadership at Central Connecticut State University and a bachelor's degree in Mass Communication from Minnesota State University Moorhead.
He is a graduate of Luoma Leadership Academy and completed the Clery Act Compliance Training Academy, and in 2016 Anderson was awarded M State's Distinguished Service Award.
Shawn Anderson
Title: Dean of Student Affairs
Office phone: 218.299.6535
Dr. Matt Borcherding, Dean of Liberal Arts and Sciences
Dr. Matthew Borcherding has served as the dean of liberal arts and sciences since December 2016. He joined M State as a biology faculty member on the Fergus Falls campus in 2011 and also has been an adjunct professor of higher education at a regional university.
As dean, Borcherding oversees general education curriculum for the college, including University Centers, transfer pathways, developmental education, fine arts and athletics. He also is responsible for enrollment growth and budget development for the Liberal Arts and Sciences major.
He was a recipient of the Minnesota State Board of Trustees Excellence in Teaching award in 2017, and the NISOD Excellence in Teaching award, the President's Distinguished Achievement award and Outstanding Faculty of the Year, all in 2016.
Borcherding's research interests focused on central nervous system depressants and their effects on learning, memory and social and academic involvement, and he has published and presented nationally on the topic.
He holds a bachelor's degree in Microbiology and a master's degree in Biology Education from Minnesota State University, Mankato, and a doctoral degree in Higher Education from St. Cloud State University.
Dr. Matthew Borcherding
Title: Dean of Liberal Arts and Sciences
Office phone: 218.736.1506
Dr. Steve Erickson, Dean of Institutional Effectiveness and Accreditation
As M State's dean of institutional effectiveness and accreditation, Steve Erickson provides leadership in institutional research, institutional planning, assessment and institutional accreditation.
Erickson joined M State in 2014 as director of institutional research and has held roles including dean of eCampus, dean of institutional effectiveness and dean of technical programs.
Before joining M State, Erickson held administrative roles and faculty positions at Heald College in Portland, Ore., and also taught at Mt. Hood Community College in Oregon. Prior to entering the field of education, Erickson was an electrical and biomedical engineer focusing on test engineering, systems engineering and research into high-frequency ultrasound.
Erickson earned a doctoral degree in higher education from Concordia University in Portland, Ore. He holds an M.S. in Electrical Engineering from the University of California, Davis, and a bachelor's degree in Biomedical Engineering from the University of Iowa.
He is an active member of his community, engaged in Rotary and coaching youth hockey and soccer. In his spare time, he enjoys sailing, mountain biking and many other active sports.
Dr. Steve Erickson
Title: Dean of Institutional Effectiveness and Accreditation
Office phone: 218.846.3721
Jennifer Jacobson, Dean of Health Careers
Dean of Health Careers Jennifer Jacobson joined M State in 2003 and was appointed to her current position in 2013. Her previous academic experience includes teaching practical and associate degree nursing students in the classroom, laboratory and clinical settings, and BSN clinical for an area university.
Jacobson's academic administrative experience includes developing new programs, supporting accreditation in multiple health programs and serving on multiple strategic planning initiatives and the M State Academic Affairs and Standards Council, as well as providing oversight and mentorship for the faculty and staff who support the health career programs. In 2010, she received a National Institute for Staff and Organizational Development award and in 2016 was awarded the M State President's Award for Excellence.
Jacobson currently serves on the North Dakota Council for Developmental Disabilities and the CNEA Initial Program Application Subcommittee, and she is a CNEA on-site peer evaluator and a Special Olympics volunteer. She has previously participated in U.S. Sen. Al Franken's Rural Healthcare Round Table discussions, state Sen. Karin Housley's Aging and Long-Term Care Policy Committee listening session and U.S. Sen. Tina Smith's Workforce Round Table. Her local, state and regional committee service has included Healthcare Action Committee for the Greater Fargo Moorhead Economic Development Corporation, Fargo-Moorhead First Responder's Breakfast Club, Minnesota State University Moorhead Healthcare Sector Breakfast, Minnesota Statewide AD/PN Directors Group, Fargo Moorhead Clinical Facilities and Academic Faculties Collaborative.
She earned bachelor's degrees in home economics from North Dakota State University and nursing from Minot State University, and a master's degree in nursing from University of South Alabama. Her special area of interest in nursing is congenital or acquired disabilities. Jacobson also is a certified 235-hour yoga instructor, is Reiki Level II certified and enjoys "anything artsy" - sewing, painting, drawing and photography.
Jennifer Jacobson
Title: Dean of Health
Office phone: 218.299.6817
Dacia Johnson, Chief Human Resources Officer
Dan Knudson, Chief Information Officer
Dr. John Maduko, Vice President of Academic and Student Affairs
Dr. John Maduko joined M State in December 2019. As chief academic officer and chief student affairs officer, he provides leadership across divisions with respect to the team of Academic Affairs and Student Affairs deans, curricular programming (academic transfer and technical) and innovation, co-curricular programming, student services, enrollment management, learning assessment and accreditation, institutional assessment and effectiveness, athletics, residence life, libraries, and faculty hiring, support and professional development.
Prior to joining M State, he served as the vice chancellor of student affairs at North Central Texas College from 2017 to 2019. In that capacity, he was the chief student affairs and chief enrollment officer for NCTC's six-campus community college district. Before that, he served as NCTC's dean of health sciences and dean of eLearning. He also served as an academic dean for Rasmussen College's Tampa Metro campuses and began his tenure with the college as a department chair and associate professor of health sciences. Additionally, Maduko was an allied health department chair with EDMC and a visiting professor with Mountain State University and Hillsborough Community College.
Maduko recently served the Texas Community College Instructional Administrators as president-elect and the board of directors for the United Way of Denton County and the Greater Denton Arts Council. He currently volunteers his time with the American Conference of Academic Deans as a member of its Board of Directors and its Governance & Board Development Committee.
He holds a B.S. in biology from California State Polytechnic University Pomona and an M.D. from St. Matthew's University School of Medicine.
Dr. John Maduko
Title: Vice President of Academic and Student Affairs
Office phone: 218.299.6504
Angela Mathers, Dean of Academic Support and Partnerships
As M State's dean of academic support and partnerships, Angela Mathers provides leadership for the libraries, Spartan Centers and K12 collaborative partnerships. She joined M State in 2011 as the director of student life and subsequently served as director of student engagement, dean of academic quality and support, and dean of academic support and inclusion. Most recently, she has taken on oversight of the K12 team.
Mathers earned her bachelor's degree in Mass and Speech Communication and master's degree in Sociology, both from North Dakota State University. While at NDSU, she kindled a passion for social justice and civic engagement, serving as the graduate assistant for the Office of Equity, Diversity and Global Outreach from 2008-2010.
Prior to joining M State, she served as an area representative with ASSE International Student Exchange and as the community development director at THE GOD'S CHILD Project. Mathers is an alum of the United Way's 35 under 35 Leadership Program, the NEW Leadership Development Institute, a 2015 recipient of M State's Distinguished Achievement Award and a 2009 recipient of NDSU's Tapestry for Diverse Talents award.
She serves as secretary on the Fargo-Moorhead Jeremiah Program Board of Trustees and has mentored her Little Sister through the Village's Big Brothers, Big Sisters program for the last seven years. Mathers is an avid CrossFit enthusiast and enjoys camping, yoga and spending time with daughter Ellie, partner Michael and the family dog, Winston.
Angela Mathers
Title: Dean of Academic Support and Partnerships
Office phone: 218.299.6853
Pat Nordick, Chief Financial Officer
G.L. Tucker, Workforce Development Solutions Executive Director
Carrie Ward, Dean of Career and Technical Programs
Carrie Ward has served as the dean of career and technical programs since January 2017. She began her career at M State on the Moorhead campus in 2003 as a faculty member in the Administrative Assistant program. During her time as a faculty member, Ward was actively involved with the Minnesota State College Faculty union and served as vice-president or president for 11 years, was a state MSCF board member and MSCF Technology Committee chair, served on the Academic and Student Affairs Policy and Procedure Council, and is currently serving on the ASA Technology Council.
Prior to joining M State, Ward worked for the Fargo-Moorhead Economic Development Corporation in marketing and education, the Fargo Public Schools as an instructor, tech prep coordinator, grant writer and director of the school-to-work program, and as an independent consultant and grant writer for area non-profits.
She earned a bachelor's degree in Business Education and a master's degree in Curriculum and Instruction with an emphasis in Technology from Minnesota State University Moorhead. Ward enjoys spending time outdoors, gardening and traveling.
Carrie Ward
Title: Dean of Career and Technical Programs
Office phone: 218.299.6631