Financial aid
Scan the QR code or select the link to sign up for one of our FAFSA sessions!
https://forms.office.com/r/BYq6pi7tne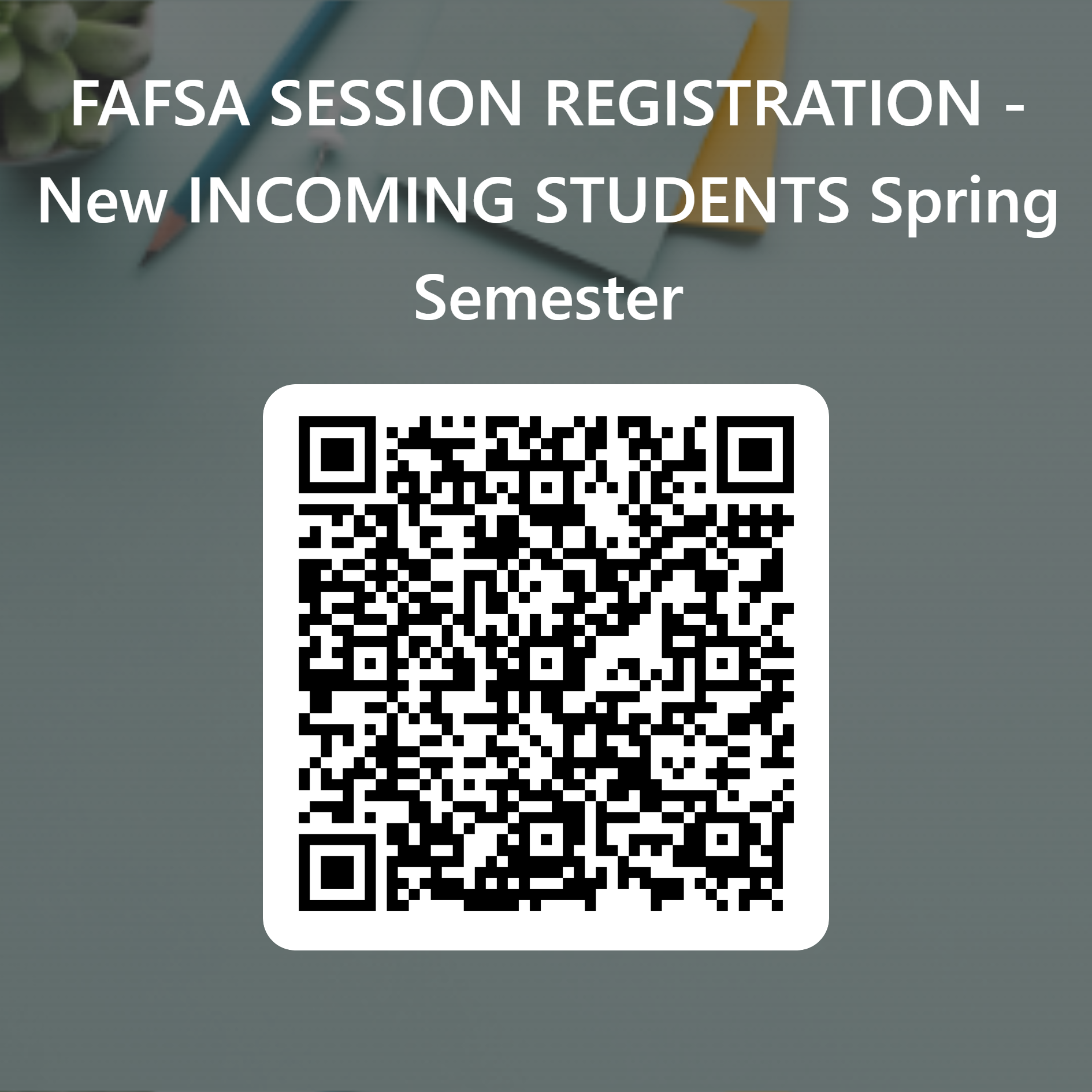 The Free Application for Federal Student Aid (FAFSA) and M State's FAFSA code
The M State Office of Financial Aid recommends that you apply electronically by completing a FAFSA online. Your application for financial aid should be made well in advance of the time funds are needed.  We recommend at least five to six weeks for processing of your completed financial aid file. Please keep in mind that you must reapply for financial aid each academic year and you cannot receive aid from more than one school for the same period of enrollment. In order to receive a financial aid award letter you must be admitted to M State as a degree-seeking student.
M State's FAFSA code is 005541.
Students with an earned bachelor's degree are not eligible for financial aid.
An affordable college, made even more affordable
M State's financial aid team can help you anticipate the cost of college and get the financial aid for which you're eligible. We also want to make the process of paying for college as understandable as possible. The earlier you apply for financial aid, the better.
More than half of all M State students have a tuition-free experience through grants and scholarships that don't have to be paid back. M State's friendly and knowledgeable business services and financial aid teams are ready to help you.
Changes in your family's financial circumstances
Sometimes the information provided on the FAFSA does not reflect a family's current resources or ability to pay for college because financial circumstances have changed due to special or extenuating circumstances. Changes may be made on a case-by-case determination to more accurately reflect the financial need of students and families.
These special circumstances can include:
An unforeseen loss of employment or income

The death of a parent or spouse

The divorce or separation of a student or parent

An income reduction of 20 percent or more due to factors beyond the person's control

A significant income reduction due to the loss of child support

Unusually high medical or dental expenses that aren't covered by insurance

A one-time increase in parent income due to an IRA distribution or pension withdrawal
If you feel you have special or extenuating circumstances, please contact the Financial Aid office.
Helpful financial aid information
Creating an FSA ID and Password
Financial aid process
Financial aid contacts
M State's financial aid staff can answer your questions about the FAFSA, student grants and loans, scholarships and work-study eligibility. For assistance, call or text 877.450.3322, email financialaid@minnesota.edu or contact one of our financial aid staff:
Detroit Lakes: Riley Thorson
Fergus Falls: Jessica Umlauf
Moorhead: Melissa Friesen & Amanda Solem
Wadena: Kim Haugen & Riley Thorson
Collegewide Verification Processing: Brian Maki
Collegewide Loan Processing: Cindy Hayward
Specific Question Contacts:
MN Indian Scholarship Program: Brian Maki
MN Childcare Grant: Kim Haugen or Amanda Solem
MN GI Bill: Brian Maki
MN Future Together Grant: Melissa Friesen or Riley Thorson
North Star Promise Grant (Starting 2024): Melissa Friesen or Riley Thorson
Fresh Start Initiative or Default Questions: Brian Maki
Fostering Independence Grant: Jess Umlauf
Max Time Frame: Riley Thorson, Melissa Friesen, or Jess Umlauf
Work Study: Campus based, see above for campus locations and contacts