Office of Diversity and Inclusion
Diversity at M State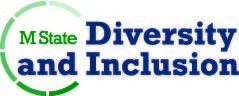 The Office of Diversity and Inclusion coordinates programs and assists with conversations on equity and cultural understanding among M State community members. We empower students, faculty, staff and administrators to explore a deeper understanding of and respect for diversity in its many forms. That extends to everyone regardless of religion, race, ethnicity, gender, age, sexual orientation, socio-economic status, physical ability and national or regional origin.
Office of Equity and Inclusion COVID-19 Statement
Juneteenth 2020
June 19, 2020, marks 155 years to the day that Gen. Gordon Granger marched with Union troops into Galveston, Texas, proclaiming that slavery was abolished in the state of Texas and thereafter throughout the United States. 
On that historic date, "Juneteenth," the holiday to commemorate and celebrate the end of slavery in our country, was born. We all should take time to celebrate and reflect on  Juneteenth, as it is an important part of our nation's history. It's a day for African Americans to rejoice on the historical accomplishments gained from having the freedom to access educational and economic opportunities.
While these gains should be celebrated, we also have to recognize that there are still disparities and achievement gaps in many areas within our communities of color. As one community, we must continue to engage in dialogue but continue to develop sound strategies that will lead to closing these gaps in the future.  
There are a variety of ways to celebrate Juneteenth individually or as a community. Many people take time to engage in reading or watching documentaries about black culture/history, patron black businesses or simply have a neighborhood cookout and a conversation about how you and your neighbors can work collaboratively to build an inclusive community for all of our families.
Please take a moment to commemorate Juneteenth in your communities!
How can we help you?
We assist in cultivating campus understanding of diversity and inclusion.
We collaborate with students, faculty, staff and administrators to develop programs that educate and foster an inclusive and welcoming environment across our campuses.
Ways to learn about diversity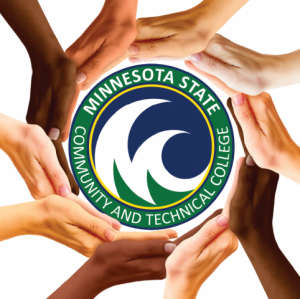 Be open about differences - Share how your background has influenced you and encourage others to do the same
Ask questions - Ask respectfully if you have a question.
Encourage questions - Be open to questions about the things that make you different, and ask questions in return.
Develop friendships - Sharing experiences and asking questions is a great way to develop new friendships.
See the individual - Understand that each person is an individual and cannot be expected to speak for his or her culture. Do not assume everyone within a culture shares the same beliefs and experiences.