Office of Diversity and Inclusion
Diversity at M State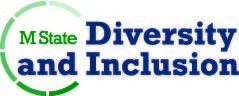 The Office of Diversity and Inclusion coordinates programs and assists with conversations on equity and cultural understanding among M State community members. We empower students, faculty, staff and administrators to explore a deeper understanding of and respect for diversity in its many forms. That extends to everyone regardless of religion, race, ethnicity, gender, age, sexual orientation, socio-economic status, physical ability and national or regional origin.
Rural Racial Equity Summit
M State and its Office of Diversity and Inclusion are among the sponsors of "Building our Beloved Community," the Rural Racial Equity Summit set for Monday, Jan. 20, on the Fergus Falls campus. Minnesota Attorney General Keith Ellison will be the keynote speaker. More information and an event program are available online.
The summit is open to the public including students, educators, social service professionals, local government officials, members of the religious/faith community, business leaders, the arts community, law enforcement and health care professionals.
How can we help you?
We assist in cultivating campus understanding of diversity and inclusion.
We collaborate with students, faculty, staff and administrators to develop programs that educate and foster an inclusive and welcoming environment across our campuses.
Ways to learn about diversity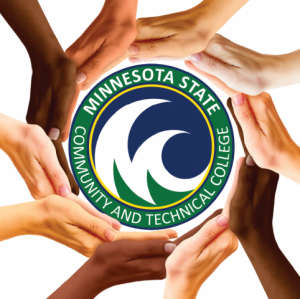 Be open about differences - Share how your background has influenced you and encourage others to do the same
Ask questions - Ask respectfully if you have a question.
Encourage questions - Be open to questions about the things that make you different, and ask questions in return.
Develop friendships - Sharing experiences and asking questions is a great way to develop new friendships.
See the individual - Understand that each person is an individual and cannot be expected to speak for his or her culture. Do not assume everyone within a culture shares the same beliefs and experiences.