Office of Equity and Inclusion
Celebrate Hispanic Heritage Month with Javier Avila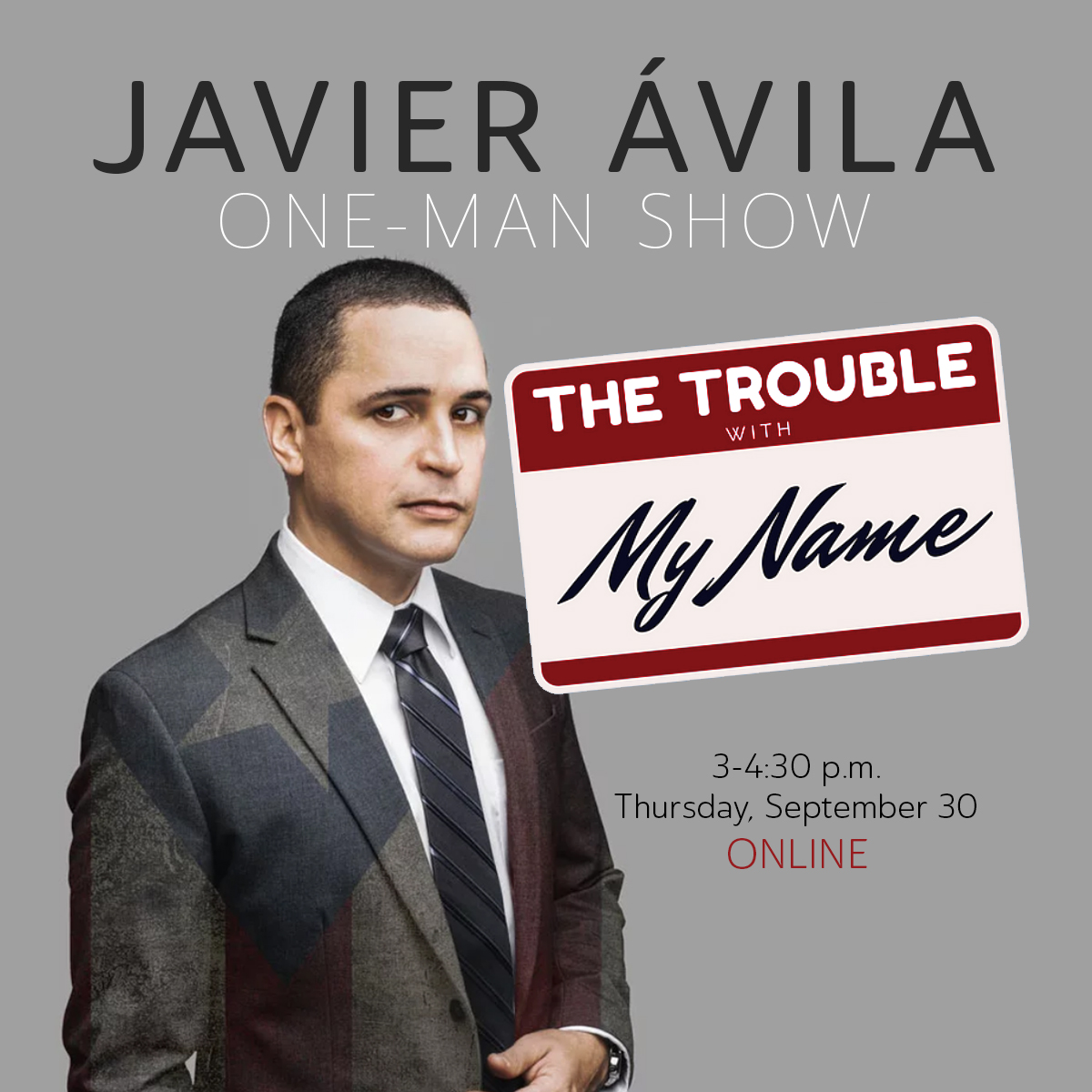 M State's Office of Equity and Inclusion, along with Minnesota State University Moorhead and US Bank, is sponsoring Javier Avila's one-man show, "The Trouble with My Name" in celebration of Hispanic Heritage Month.
The virtual event is set for 3-4:30 p.m. Thursday, Sept. 30. Students can register online, and a Zoom link will be sent to participants prior to the event.
Avila's dynamic and hilarious show is an autobiographical portrayal of his movement between cultures and perspective on American Latinos who struggle to dispel misconceptions about their identify and place in the world. His show breaks barriers of race and geography while embracing the diversity of a nation with a rich and colorful history. A Q&A will follow his presentation.
M State joins in Juneteenth Freedom Celebration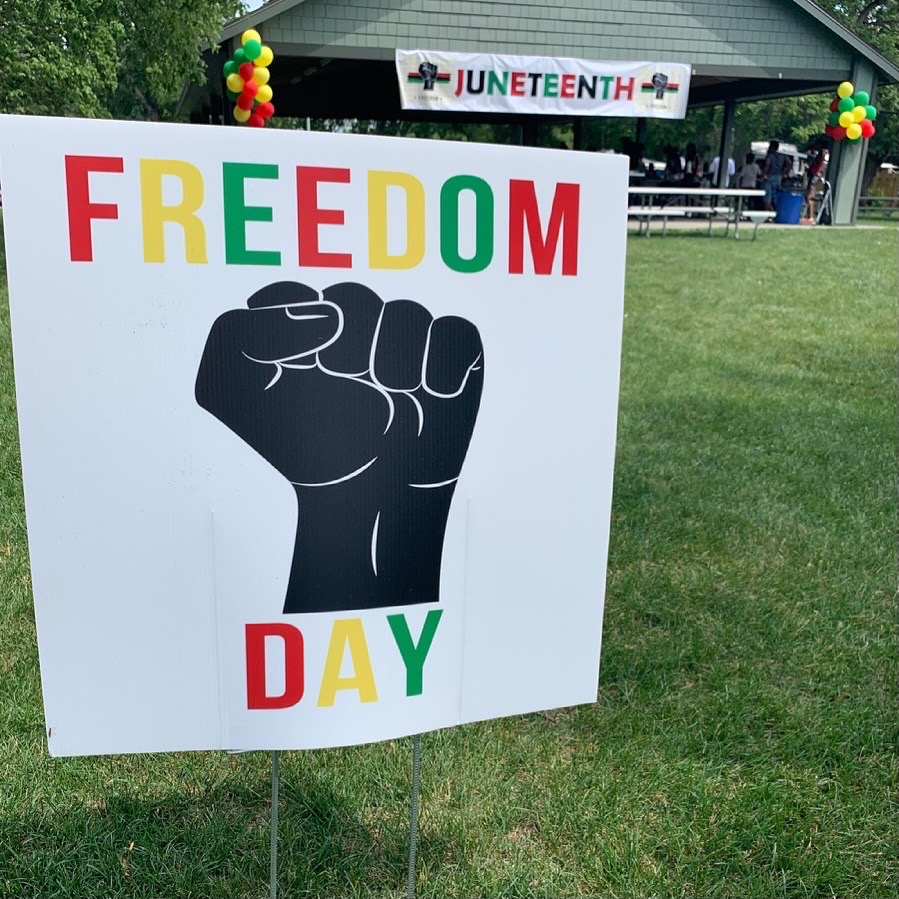 M State joined in the daylong Faith4Hope Juneteenth Freedom Celebration at Fargo's Lindenwood Park on June 19.
The community celebration included music, dance, food, and youth and family activities to commemorate Juneteenth, the oldest national celebration to mark the ending of slavery in Texas in 1865.
To hear the address by keynote speaker Leslie Redmond, visit @mstate_oei on Instagram.
M State joining anti-racism conversation May 25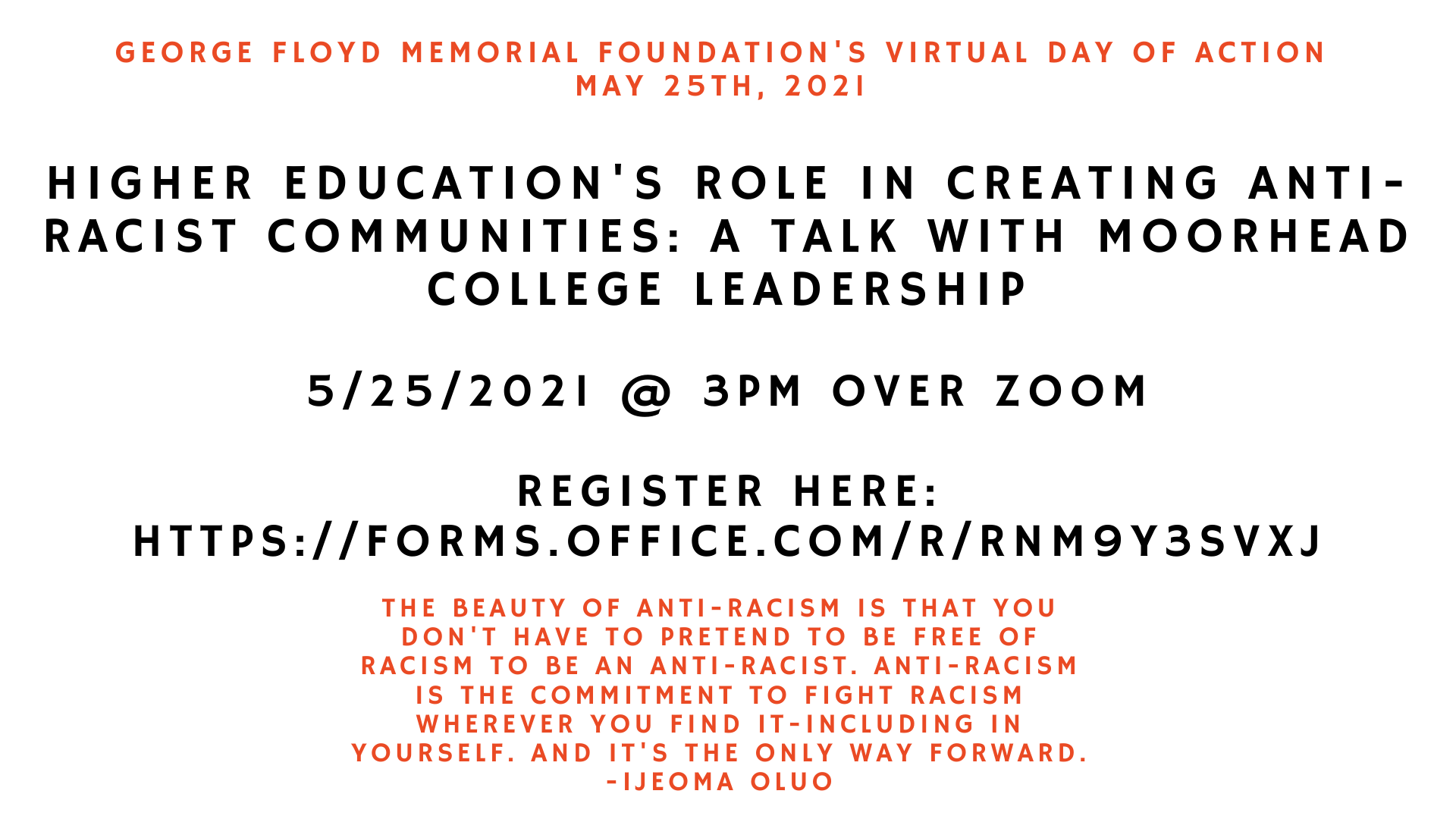 May 25th marks one year since the death of George Floyd. The George Floyd Memorial Foundation is hosting several events, including a "Virtual Day of Action." In solidarity, local campus diversity officers and college presidents from M State, Concordia and MSUM are coming together for a conversation about the role of higher education in building and supporting anti-racist communities.
Event registration required.
Registration deadline is 5 p.m. Monday, May 24.
REGISTER HERE: https://forms.office.com/r/rnm9Y3svXj
Celebrate at our Native graduation ceremony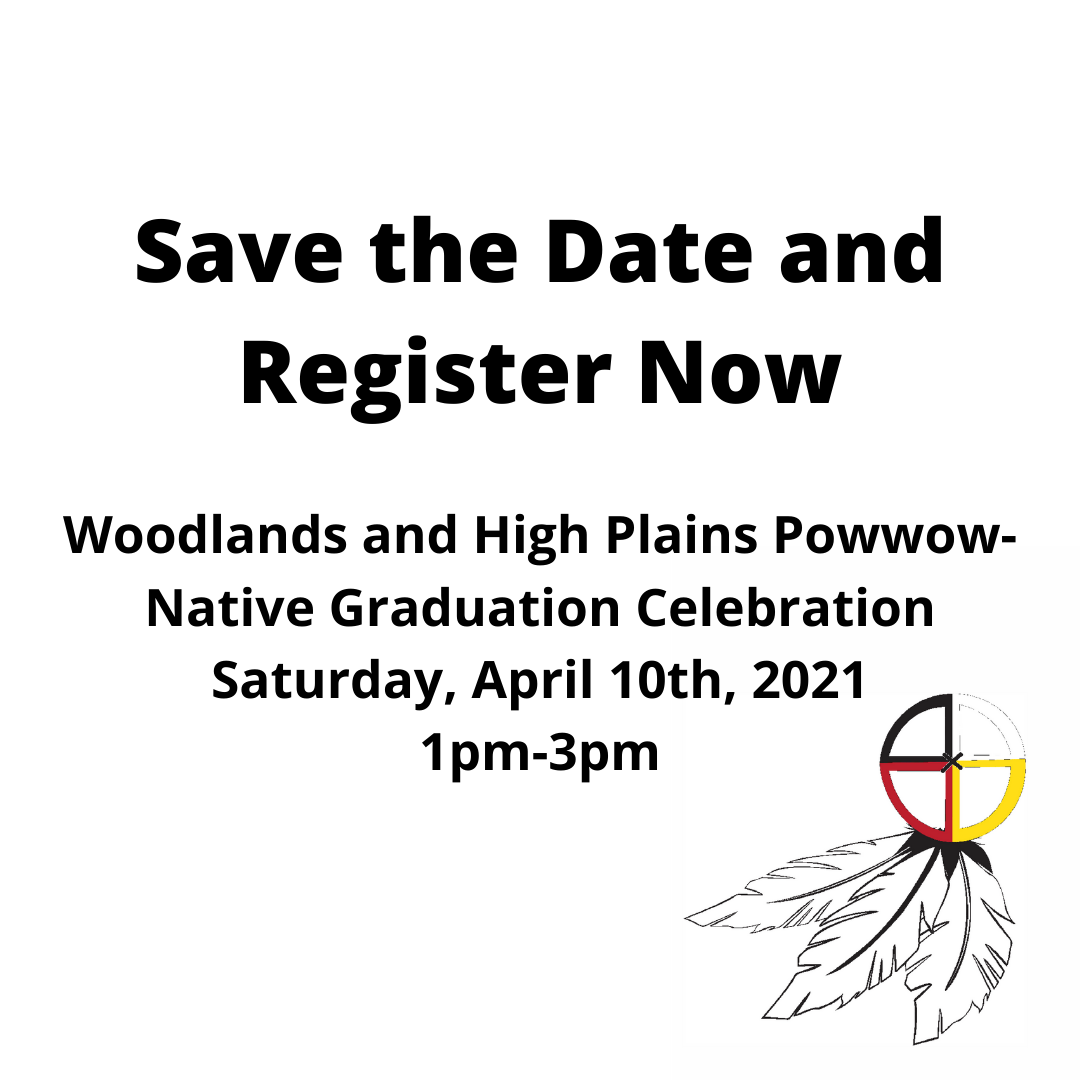 Native and Indigenous students at Fargo Moorhead colleges will join  together for a Native Graduation Celebration set for 1-3 p.m. Saturday, April 10.
Due to COVID-19 restrictions and safety concerns, the celebration takes the place of the annual Woodlands and High Plains Powwow for students from M State, North Dakota State University, Wahpeton College of Science, Minnesota State University Moorhead and Concordia College.
Graduating students who identify as Native or Indigenous and who registered to attend will receive a formal invitation to the celebration.
Join us for a Community Conversation!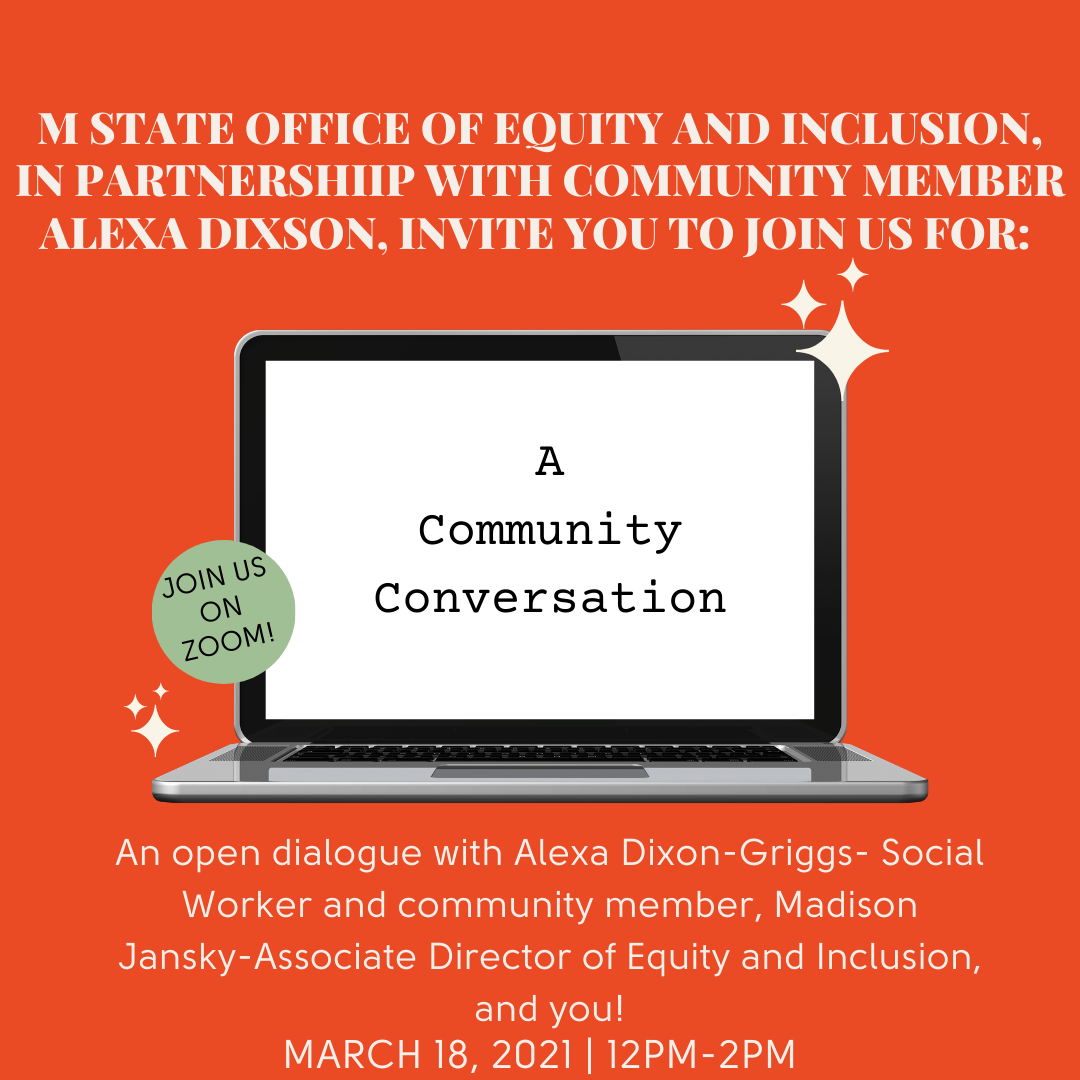 M State's office of Equity and Inclusion welcomes social worker and community member Alexa Dixson-Griggs for its April Community Conversation, set for noon to 2 p.m. Thursday, March 18.
Dixson-Griggs will be joined by M State Associate Director of Equity and Inclusion Madison Jansky in a conversation about her experiences growing up and how being Black has shaped events in her life. For more information and a chance to read Alexa's speaker bio, visit us on facebook @MStateOEI or on Instagram @mstate_oei.
If you would like to join this conversation, please register by March 17.
Hear what students have to say
On Nov. 9, M State was among the sponsors of a virtual panel discussion, "Why Native Representation Matters in Educational Settings." Click here to listen to the student portion of the event. Other sponsors included NDSU, MSUM, Minnesota Indian Education, North Dakota Indian Education and Native Roots Radio.
Diversity at M State

The Office of Equity and Inclusion coordinates programs and assists with conversations on equity and cultural understanding among M State community members. We empower students, faculty, staff and administrators to explore a deeper understanding of and respect for diversity in its many forms. That extends to everyone regardless of religion, race, ethnicity, gender, age, sexual orientation, socio-economic status, physical ability and national or regional origin.
M State is a participant in Equity by Design, a collaborative effort and commitment to advancing greater equity in the academic success of Minnesota State students. Equity by Design reflects our commitment to advancing equity, diversity and inclusion.
Office of Equity and Inclusion COVID-19 Statement
How can we help you?
We assist in cultivating campus understanding of diversity and inclusion.
We collaborate with students, faculty, staff and administrators to develop programs that educate and foster an inclusive and welcoming environment across our campuses.
Keep connected with us!
Follow along with us on Instagram or facebook to meet the OEI staff, get information on upcoming events, and get updates on the latest diversity, equity and inclusion initiatives.
Ways to learn about diversity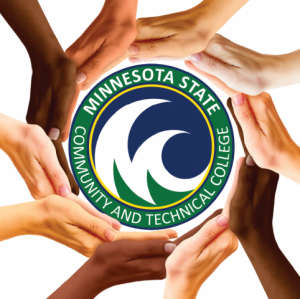 Be open about differences - Share how your background has influenced you and encourage others to do the same
Ask questions - Ask respectfully if you have a question.
Encourage questions - Be open to questions about the things that make you different, and ask questions in return.
Develop friendships - Sharing experiences and asking questions is a great way to develop new friendships.
See the individual - Understand that each person is an individual and cannot be expected to speak for his or her culture. Do not assume everyone within a culture shares the same beliefs and experiences.
Diversity in the M State community
See how M State has promoted and encourages diversity on its four campuses.