The Student Right-To-Know Act requires higher education institutions participating in federally funded financial aid programs to publicly disclose specific data and information.
Student-Right-to-Know information can be found by navigating to the links in the topic areas below or in the Student Handbook. Printed copies can be requested by visiting Student Services on any M State campus between 8 a.m. and 4:30 p.m. Monday through Friday.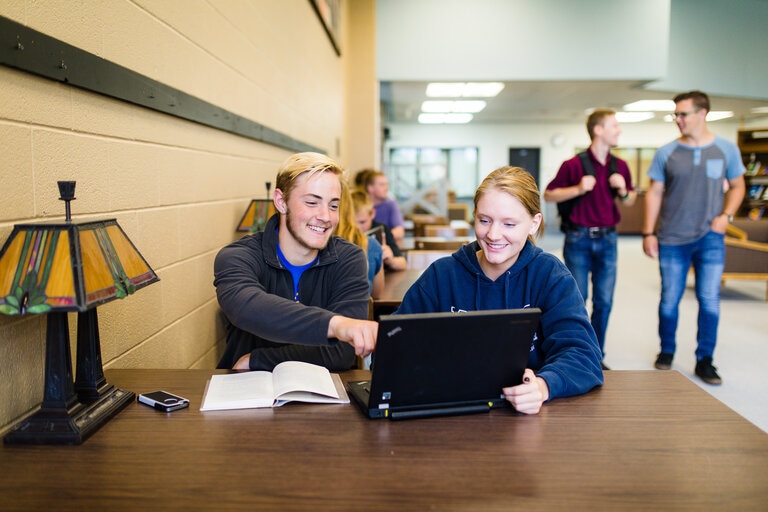 Academic information

Annual Security and Fire Safety Report

2023 Annual Security and Fire Safety Report

2022 Annual Security and Fire Safety Report

2021 Annual Security and Fire Safety Report

2020 Annual Security and Fire Safety Report

2019 Annual Security and Fire Safety Report

Updated annually by Oct. 1

M State is required under the Clery Act to disclose policy statements and crime statistics for incidents which occur on four defined areas: on campus, in on-campus housing, on unobstructed public areas immediately adjacent to the campus and on non-campus properties owned and/or controlled by the institution. This information is published in the Annual Security and Fire Safety Report by October 1 annually.

Athletic Equity Report

2022 M State Equity in Athletics Report

Updated annually by Oct. 15

Institutions must make available to prospective students the college's commitment to providing equitable athletic opportunities for its men and women students. Any co-educational institution of higher education that participates in a federal student aid program must complete an Equity in Athletics Disclosure Act Report by October 15 and enter the data via an online mandatory survey to the U.S. Department of Education. Data collected in the survey is published by the Office of Postsecondary Education on the Equity in Athletics Data Analysis Cutting Tool. Information is gathered by the Office of Institutional Research and the Business Office and is disclosed through appropriate publications, mailings or electronic media.

Complaints and grievances

Students have the right to file a grievance in writing if they have allegations of improper, unfair, arbitrary or discriminatory action by an employee involving the application of a specific provision of a college rule or regulation. Students are encouraged to seek resolution to any concerns by discussing them informally with a staff member at the college. If a resolution cannot be reached using informal intervention, students can complete the Student Complaint, Grievance or Informal Concerns Form at www.minnesota.edu/forms.

The Student Complaints, Grievances and Informal Concern Policy and Procedure are available for reference and guidance with this process. Information can also be found in the Student Handbook.

Other Resources

Pursuant to the U.S. Department of Education's Program Integrity Rule, institutions providing online education are required to provide all prospective and current students with contact information for the state agency or agencies that handle complaints against postsecondary education institutions offering distance learning within that state.

If a complaint cannot be resolved at the college level, you may contact the Minnesota Office of Higher Education, the Higher Learning Commission or the National Council for State Authorization Reciprocity Agreement (NC-SARA).

 

Health and safety

COVID-19 Notice

While the health, safety and welfare of every member of the college community is paramount at M State, the college cannot guarantee an environment free of COVID-19 since the risk of exposure exists in all public places where people are present. M State is taking all recommended steps to mitigate this risk but cannot categorically guarantee you will not get sick. Minimizing the risk of COVID-19 infections (or any other spread of disease) at M State is a shared responsibility. Visit the Coronavirus Return to Campus Plan to learn more about how it takes every member of the M State community – including you – to do their part. Understand that if you return to any physical M State campus, there is a risk you may contract COVID-19 and that illness, injury or death is a possible result.

Drug-Free Schools and Communities Act Biennial Review

2022 Drug-Free Schools and Communities Act Biennial Review

The college provides this report in accordance with the Drug-Free Schools and Communities Act Amendments of 1989 (Public Law 101-226) and Minnesota Statutes 152. Drugs; Controlled Substances, 340A. Liquor, and 624.701 Alcohol in Certain Buildings or Grounds.

M State is committed to providing an environment free of alcohol and illegal drugs for its students, employees and visitors. Please reference the Alcohol and Drug Free Environment Policy for more information.

Sexual Assault Data Report

Office of Higher Education - Minnesota Sexual Assault Data Report

Minnesota State Statute 135A.15, Subd. 6 requires postsecondary institutions to report sexual assault statistics annually to the Office of Higher Education (OHE). Additional information and resources for M State students can be found at www.minnesota.edu/sexual-violence-resources.

Institutional data

Graduation and Transfer-Out Rates

Student Right-to-Know M State Graduation and Transfer-Out Rates

Each institution must annually make available to prospective and enrolled students the completion or graduation rate of certificate- or degree-seeking, first-time, full-time undergraduate students. The completion and graduation rate must be disaggregated by gender, major racial/ethnic subgroups, recipients of Federal Pell Grants and subsidized Direct Stafford Loans, and recipients of neither Federal Pell Grants nor subsidized Direct Stafford Loans. M State's Office of Institutional Research gathers this data and discloses it through appropriate publications, mailings or electronic media.

The data are to be available by July 1 each year for the most recent cohort that has had 150 percent of normal time for completion by August 31 of the prior year. If the information is requested by a prospective student, it must be made available prior to the student's enrolling or entering into any financial obligation with the institution.

Note: Institutions may add other information to their completion/graduation rate disclosures (e.g., graduation rates for other time frames, but the HEA-required information must be identifiable and separate from any additional information).

An institution that determines its mission includes providing substantial preparation for students to enroll in another Title IV HEA-eligible institution must disclose a transfer-out rate for each cohort.

A student shall be counted as a completion or graduation if the student earns a degree or certificate or completes a transfer-preparatory program within 150 percent of normal time for the student's program.

Institutions are allowed to exclude from completion/graduation or transfer-out rate calculations those students who leave school to serve in the armed forces, in official church missions or with a federal foreign aid service, or are deceased or totally and permanently disabled.

Placement Rates

Institutions must make available to current and prospective students information regarding the placement in employment of and types of employment obtained by graduates of the institution's degree or certificate programs. (Institutions must identify the source of the placement information and any time frames and methodology associated with it.). Under this provision, institutions are not required to calculate placement rates, but an institution must disclose any placement rates it calculates for any program.

M State participates in the annual Minnesota State Graduate Placement Survey following a strict protocol prescribed by the Minnesota State system of college and universities. Graduates are surveyed one year after their graduation to determine their employment status. Responses are submitted to and processed by the system office, which produces a database and report generator that calculates the "related employment rate" for all of M State's programs and for M State as a whole. The "related employment rate" represents the total number of graduates working in a position related to their program of study as a percentage of the total number of graduates available for related work. M State makes this information available through appropriate publications, mailings or electronic media.

Other Institutional Data

Student Loan Default Rate

The U.S. Department of Education reports official cohort default rates once per year.  A cohort default rate is the percentage of a school's borrowers who enter repayment on certain Federal Family Education Loan (FFEL) Program or William D. Ford Federal Direct Loan (Direct Loan) Program loans during a particular federal fiscal year (FY), October 1st to September 30th, and default or meet other specified conditions prior to the end of the second following fiscal year.

The FY 18 national cohort default rate is 7.3 percent The FY 18 national cohort default rate for two-year schools is 11.5 percent M State's FY 18 default rate is 9.4 percent

Click here for additional information on default rates.

General information

Paying for college

Professional licensure disclosures

M State offers some programs that are designed to prepare students to apply for licensure examinations and/or certification necessary for employment in the states of Minnesota and/or North Dakota. Professional licensing standards can vary widely from state to state, so completion of these programs may not meet the licensure or certification requirements in other states. Visit www.minnesota.edu/academics/professional-licensure-disclosures to learn more.

Student privacy (FERPA)

Notification of Rights Under FERPA for Postsecondary Institutions

The Family Educational Rights and Privacy Act (FERPA) affords students certain rights with respect to their education records. These rights include:

1. The right to inspect and review the student's education records within 45 days of the day the college receives a request for access.

A student should submit to the registrar, dean or other appropriate college official a written request that identifies the record(s) the student wishes to inspect. The college official will make arrangements for access and notify the student of the time and place where the records may be inspected. If the records are not maintained by the college official to whom the request was submitted, that official shall advise the student of the correct official to whom the request should be addressed.

2. The right to request the amendment of the student's education records that the student believes are inaccurate, misleading or otherwise in violation of the student's privacy rights under FERPA.

A student who wishes to ask the college to amend a record should write the college official responsible for the record, clearly identifying the part of the record the student wants changed and specifying why it should be changed.

If the college decides not to amend the record as requested, the college will notify the student in writing of the decision and the student's right to a hearing regarding the request for amendment. Additional information regarding the hearing procedures will be provided to the student when notified of the right to a hearing.

3. The right to provide written consent before the college discloses personally identifiable information from the student's education records, except to the extent that FERPA authorizes disclosure without consent.

The college discloses education records without a student's prior written consent under the FERPA exception for disclosure to school officials with legitimate educational interests. A school official is a person employed by the college in an administrative, supervisory, academic or research role, or support staff position (including law enforcement unit personnel and health staff); a person or company with whom the college has contracted as its agent to provide a service instead of using college employees or officials (such as attorney, auditor or collection agency); a person serving on the Board of Trustees; or a student serving on an official committee, such as a disciplinary or grievance committee, or assisting another school official in performing their tasks.

4. The right to file a complaint with the U.S. Department of Education concerning alleged failures by the college to comply with the requirements of FERPA. The name and address of the office that administers FERPA is:

Family Policy Compliance Office
U.S. Department of Education
400 Maryland Avenue SW
Washington, DC 20202-5901

5. M State may disclose directory information of students. Directory information includes: name, items needed to be accepted to the college and/or selective admissions program, categories of holds preventing a student from registering for classes, major field of study, honors and awards, most recent educational agency or institute attended, dates of attendance, weight and height (used for student athletes only), dates of graduation, certification and awards.

You may suppress the release of directory information/data by completing a Release of Information form indicating such. The Release of Information form can be found at www.minnesota.edu/forms.

Students may request a copy of the Student Directory Data Policy at Student Development Services on any M State campus or view it on the college website www.minnesota.edu/about/policies-and-procedures.

FERPA for parents

Would you like M State to provide you with information such as your student's academic progress or tuition balance? In most cases, M State will need your student's written consent for you to have access to this information. Your student can authorize access by filling out a Release of Information Form.

We hope the following will help you understand M State's duty to protect student privacy and encourage you to act now to ensure access to student information when you need it - or to at least avoid the frustration of being caught unaware of the rules.

Why do colleges and universities say they need to protect the privacy of student records?
It's not just a school policy - it's the law. Minnesota state colleges and universities are subject to the federal Family Educational Rights and Privacy Act (FERPA) and the Minnesota Government Data Practices Act (MGDPA), which contain detailed rules about student record privacy. A key provision of those laws is that college and university students have the right to control disclosure of private education records about themselves to third parties, including parents, spouses or other family members. These rights apply to all college or university students, even if they are minors. (Records of a PSEO student are routinely shared with the high school where the student is also in attendance.)

What is an education record?
Education records that are subject to these privacy laws encompass a wide scope of information, including grades, housing information, class enrollment, attendance information, counseling or medical records from campus health centers, disciplinary records and tuition balance information. Most education records are classified as private.

Schools may release private education records to third parties - including family members - only if the law permits or if the student has a signed a valid authorization.

Of course, students themselves may release their own information as they wish.

When may school officials release private education records to family members?
It depends on a number of factors; some situations do not require the student's consent. For example, where the health or safety of the student or others is in danger, school officials may release information in order to deal with that emergency. Those are rare situations.

In most circumstances, family members will need to show a signed, dated authorization for release of information. A form that has been developed for this use is located in the student services office at each M State campus and is available online through the Release of Information Form link above. However, any document that includes the following would be valid: who is authorized to release the information; to whom the information may be released; what information may be released; the purpose for which the information may be used; the student's signature; and a date. A simple email from the student is not sufficient authorization.

Send the completed form to the director of student development services at the campus your student is attending.

An original release form is not required. School officials may honor a copy of a valid release, including a fax. An authorization could permit disclosure of information by phone or email so long as an otherwise valid release is on file. A form could also authorize on-going disclosures, such as grades each semester.

We encourage you and your student to discuss signing a release before issues of access arise. Releases may be as broad or a limited as desired. You may want to remind your student of the potential negative consequences of not permitting you to have access to information such as tuition balance.

Doesn't the fact that I pay my child's tuition give me automatic access to information?
No. Schools are permitted to have a policy whereby the parents of a financially dependent child may have access to private education records without the child's consent, but M State does not have such a policy. You generally will need the student's written consent for private information, even if you financially support the student in whole or in part.

Can't a college or university require students to sign a release to parents?
No. Any release of privacy rights requested by the school must be voluntary.

Is there any information that is public about students at a college or university? Each college or university defines certain data about its students as "directory information." This information was selected because M State officials determined that disclosing this information would not generally be considered an invasion of privacy.

M State's definition of directory information can be found in the Student Handbook or on this website. It is subject to change. Directory information is available to anyone, and no student consent is required to release it. However, students have the right to suppress their directory data so that it is treated as private. For those students, school officials may not release their directory information without written consent or other legal authority.

Where can I go for more information on the privacy of student records? Contact the director of student development services on the campus your student is attending.