Come visit us online!
At M State, we can't wait to show you around our wonderful campuses because we know you will feel right away - you belong here! At this time M State is canceling campus tours to limit the number of campus visitors during the coronavirus (COVID-19) outbreak and help protect our communities. We are very sorry for this inconvenience.
In the meantime, our enrollment team is available to answer your questions by phone, email or Zoom about:
Also, check out our campus videos: 
And check out our information on our online offerings!
We are ready to connect with you via phone or email, and we look forward to welcoming you to our campuses in the future!
M State Viewbook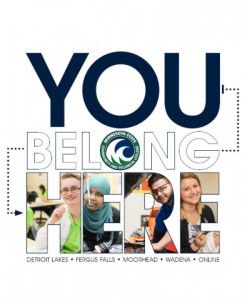 Choices. That's what you can expect from Minnesota State Community and Technical College. You can choose from four unique campus experiences, an array of student life activities and dozens of career and educational programs. With all these options, you can find a campus and a program that will fit you. Know what else you'll discover at M State? Faculty and staff who are truly committed to seeing you succeed. Whether it's through advising, counseling or learning services, the M State team is invested in you.
Check out our online viewbook, and learn about all M State has to offer!
Associated Downloads: