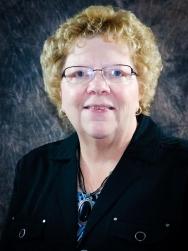 Professional information:
I began my nursing career following my graduation from the Practical Nursing program at Fergus Falls Community College in 1976. I returned to Fergus Falls and graduated in 1999 with my Associate Degree in Nursing, then earned both my BSN and my MSN in Nursing Education from Minnesota State University, Moorhead. I am also certified as a Professional Legal Nurse Consultant.
My nursing experience includes work in long-term care, acute care, clinic nursing, chiropractic and public health, where I worked in maternal-child health and did both individual and group education.
I have taught CPR and first aid for the American Red Cross and American Heart Association for more than 30 years.
I enjoy spending time with my family doing a variety of outdoor activities. I love both flower and vegetable gardening, and my hobbies also include sewing and needle arts. I belong to a variety of community organizations and have a passion for working with the Miss America Pageant System, where I do a variety of pageant-related activities.
I want students to know that nursing is a very exciting career filled with many rewards and opportunities. Our program offers a variety of options for students who desire to become nurses.
I enjoy working with students, watching their growth and success as they complete their education. There is always so much to learn from my students.
Contact