Radiologic Technology
M State prepares radiologic technologists for careers in this high-demand health care specialty.
Body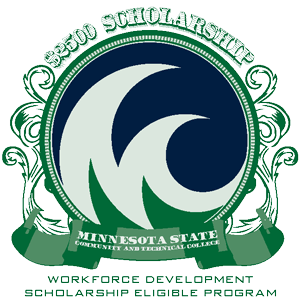 M State's 79-credit AAS degree in Radiologic Technology prepares entry-level radiologic technologists to provide the diagnostic medical images required for diagnosing and treating patients in a variety of medical facilities.
The Radiologic Technology program is offered on our Detroit Lakes campus.
Admission into the program is selective and highly competitive. Students must apply and be accepted into the program prior to registering for Radiologic Technology core courses. Prospective students can review admission requirements in the Radiologic Technology Application Packet.
The following courses are prerequisites to beginning the core program and do not require enrollment in the program.
| Prerequisite courses | Credits |
| --- | --- |
| BIOL2260 – Human Anatomy and Physiology I* | 3 |
| COMM1140 – Interpersonal Communication | 3 |
| PHYS1105 – Fundamental Concepts in Physics* | 3 |
| RADT1102 – Fundamental Concepts of Radiologic Technology* | 2 |
| BIOL2262 – Human Anatomy and Physiology II | 3 |
| MATH1114 – College Algebra* | 4 |
| English requirement** | Variable |
| Total | 18 |
* Courses marked with an asterisk must be completed prior to application review.
**Students must be eligible to take English 1101 OR have completed developmental English prior to starting Radiologic Technology core general education courses.
New applicants to the fall 2023 Radiologic Technology program must have completed BIOL 2260 Human Anatomy and Physiology I Lecture and BIOL 2262 Human Anatomy and Physiology II Lecture within the five years prior to their start date/acceptance into the core program:
In addition to the 18 credits of prerequisite courses, students complete 61 credits of core Radiologic Technology program courses for a total of 79 credits.
During required clinical experiences, students work under the supervision of registered radiologic technologists and, upon successful completion of the program, graduates will be eligible to write the national certification exam of the American Registry of Radiologic Technologists.
Here is what you'll learn
Radiation safety standards

Proper positioning skills

Patient care techniques

Evaluation of radiographs for appropriate anatomy, positioning and image quality

Standards of professional and ethical behavior
How to apply
Radiologic Technology is a selective admissions program.
2. Review the Radiologic Technology program admission requirements
3. Apply to the Fall 2023 Radiologic Technology program (Application closed on August 1.)
4. Review the Radiologic Technology Application Assessment
You must be accepted to M State to access the Radiologic Technology program application.
Bridge into Radiologic Technology
As an alternate path, each year up to 10 graduates of the 47-credit LSR diploma program will be accepted into the LSR to RT (Radiologic Technology) Bridge program.
Accreditation
The M State Radiologic Technology program is accredited by the Joint Review Committee on Education in Radiologic Technology (JRCERT) for an eight-year period. JRCERT promotes excellence in education and elevates the quality and safety of patient care through the accreditation of educational programs in radiography, radiation therapy, magnetic resonance and medical dosimetry. It is the only agency recognized by the United States Department of Education and the Council for Higher Education Accreditation for the accreditation of traditional and distance delivery educational programs in radiography, radiation therapy, magnetic resonance and medical dosimetry.
Background check, immunizations required
Students in the Radiologic Technology program must have current immunizations and undergo a criminal background check. Requirements are outlined in the program application.