Business and Industry Partners Sponsorships
RENTALL Tuition Reimbursement Program

RENTALL sponsors eligible students in the M State PowerSports Technology program by providing tuition reimbursement and employment opportunities while students pursue their education. RENTALL is a full general rental store offering construction, general tool, some industrial, and party and special event equipment. They have two locations in Fargo, N.D. as well as branches in Bismarck and Grand Forks, N.D., and Moorhead, Minn. RENTALL's diversity of mechanical work and the variety of day-to-day responsibilities is considered a career advantage for mechanics as well as a dynamic work environment.
Tuition reimbursement application
Tuition reimbursement brochure
Financial Support to Advance Your Career

Financial support to advance your career while working at an Ecumen Care Center.
The Ecumen Scholarship Program promotes all types of careers in senior care. If you work at an Ecumen Care Center a minimum of 10 hours per week, you are eligible to apply for scholarships while you work and go to school. Scholarships help with tuition, books, fees, and required supplies - plus reasonable child care and travel expenses.
How To Apply
To apply for scholarship financial assistance, you must first be an employee of an Ecumen skilled nursing care center - working an average of 10 hours per week. Stop by an Ecumen Care Center to pick up a job and scholarship application. Click here to find Ecumen locations
Grants Mechanical Sponsorship Program

Are you looking for a great career opportunity with a company that will provide funding and support for your education followed by a successful career? Grant's Mechanical is a professional and successful mechanical and electrical contracting company looking for you!
Apprentice Electrician information
Grant's Mechanical Sponsorship brochure
Laney's Transition to the Trades Program

Laney's Inc. Transition to the Trades Program partners with qualified individuals who are seeking to establish an exciting career path in the HVAC, plumbing or electrical fields.
Midwest Refrigeration Inc.

Midwest Refrigeration offers a great opportunity to get your school paid for and start working in the field before graduation. For selected applicants, internships and scholarships are available. Midwest offers tuition and books paid for the Refrigeration and Air Conditioning program.
Midwest Refrigeration Inc brochure
Precision Inc.

We'll pay for your school!
RDO Truck Centers Sponsorship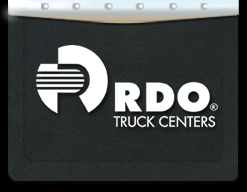 Paths, Programs, and Reimbursement
The Access Your Future Service Program is for students interested in a career in the equipment industry as a service technician. This program provides two distinct career paths for qualified students who will be attending, are currently attending, or have just graduated from a two year accredited diesel technology program or certificate program.
Full details and to apply today, click here: www.RDOTruckCenter.com
Red River Recruitment Program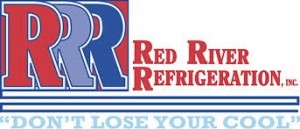 Thinking about a cool career in the refrigeration, air conditioning and heating industry?
Red River Refrigeration, Inc. would like to partner with qualified individuals for an exciting career opportunity.
Titan Machinery, Inc.

Imagine what your future as a diesel service technician could be by teaming up with Titan Machinery! Get ready to join the next generation of diesel technicians working in one of today's most technically-driven fields.
Are you looking for an opportunity to work directly with customers in an exciting and ever-changing field? Titan Machinery is excited to open the door for you to begin your career as a parts expert through our Parts Sales Sponsorship program.
Titan Machinery provides sponsorship opportunities for students participating in the Case IH "Forging the Future" diesel program and students pursuing business, sales or related AAS programs. Visit www.titanmachinery.com/careers to learn more about our sponsorship programs.
"Forging the Future" program information