Student Life at M State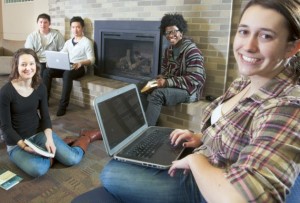 The statistics prove it: College students who participate in extra-curricular and community activities succeed at a higher level in their careers. Employers increasingly look at a student's college involvement when making hiring decisions. A variety of clubs, organizations, volunteer activities and teams provide M State students with countless opportunities to be involved.
Contact Director of Student Engagement Teresa Stolfus
Campus Events
Each of the M State campuses offers a wide variety of events for your participation! Click below to see what is coming to your campus this semester!
Associated Downloads:
Student Life Directors
Please contact the Student Life director on your campus for more information on events, programs and organizations!
Detroit Lakes: Kristina Seifert
Fergus Falls: Dave Jensen
Moorhead: Teresa Stolfus
Wadena: Suzie Lundsten