Student Life at M State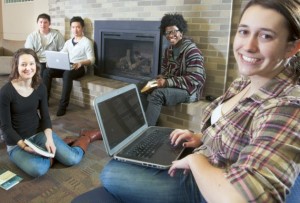 The statistics prove it: College students who participate in extra-curricular and community activities succeed at a higher level in their careers. Employers increasingly look at a student's college involvement when making hiring decisions. A variety of clubs, organizations, volunteer activities and teams provide M State students with countless opportunities to be involved.
Contact Director of Student Engagement Scott Ebsen
Student Life directors
Please contact the Student Life director on your campus for more information on events, programs and organizations!
Detroit Lakes: Kristina Seifert
Fergus Falls: Lauren Proels
Moorhead: Scott Ebsen
Wadena: Suzie Lundsten