On-campus housing Fergus Falls
Looking for a place to live and connect with the community while attending M State?
Our Fergus Falls campus is one of only a few community college campuses in Minnesota with on-campus housing, so students have the convenience of living on campus along with the benefits that come with apartment life. Both College Manor and Williams Hillside Village feature apartment-style living with single bedroom options.
Our housing options include a meal plan that adds a level of convenience for students, and each apartment also has cooking facilities so students can prepare their favorite meals at home.
Mission Statement
Campus Life and Housing at Minnesota State Community and Technical College focuses on providing safe and affordable housing, community engagement and leadership development opportunities, and exceptional service for all students.
Vision
A safe, holistic and energizing learning environment for all Minnesota State Community and Technical College students.
Fergus Falls housing Staff
Interim Director of Athletics, Campus Life & Housing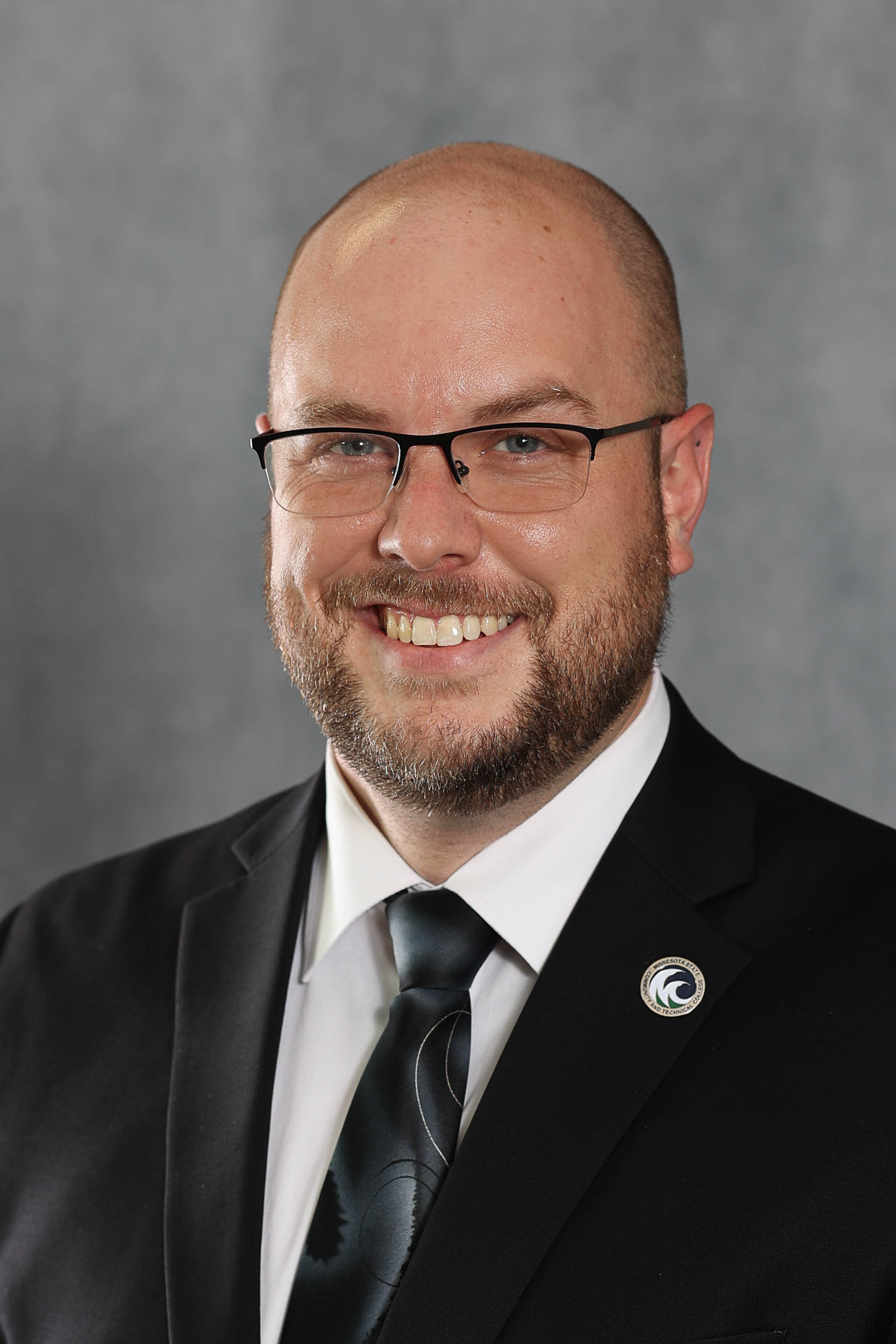 Important housing links and information
Important housing phone numbers
Department
Phone number
Availability
Reasons to call
Campus Security
218.770.4275
 
Non-life-threatening emergencies, noise complaints, key in requests (key in requests are available between 4PM and 12AM Wednesday through Sunday)
*Key in requests may result in an additional expense/charge*
Fergus Falls Emergency Services
911
 

Life threatening emergencies, crimes, life threatening safety concerns (i.e. weapons, drugs, etc.) if you contact Fergus Falls Emergency Services please also contact Campus Security immediately afterwards

Facilities/ Maintenance
218.736.1560

Monday through Friday 7AM until 3:30PM

Emergency facilities issue (i.e., burst pipe, broken door, any facilities issue that requires immediate assistance, please note that not all facilities issues are emergencies, and a work order should be submitted for all non-emergency concerns.)
Legacy Hall Front Desk
218.736.1533

Monday through Friday 8AM until 4:30PM

Questions about parking, campus, and other non-specific questions

Campus Life & Housing
218.736.1635

Monday through Friday 8AM until 4:30PM

Any housing specific questions
Frequently asked questions
How much does it cost to live on campus?

Manor Hall -- $2,100 per semester

Williams Hillside -- $2,300 per semester

Williams Hillside (with private bath) -- $2,800 per semester

Housing contracts are for the entire year and may be cancelled only upon review. For more information please see the contract cancellation form link above.

Am I required to have a meal plan when living on campus?

Yes, all students living in on-campus housing are required to have a meal plan.

How much do meal plans cost?

There are currently two meal plan options:

Meal plans use a declining balance, meaning every purchase made subtracts from your current meal plan balance.

Meal plans are non-refundable once used. Meal plan balances may roll over from fall to spring but will not roll over into the next academic year.

Meal plan rates are subject to change.

How do I submit a maintenance request?

Residents may submit a maintenance request via SpartanNet.

In SpartanNet, please click the "Housing Maintenance Request Form" located under the Other Resources Tab. Then complete and submit the form.

Where do I get my mail? What is my address?

Each set of apartments has set of mailboxes. At Williams Hillside there is a large locking mailbox in the parking lot. At the College Manor there is a set of mailboxes at the main entrance of the building. Each apartment has its own mailbox.

Addresses

<Student Name>
College Manor
710 North Tower Road, Apt #
Fergus Falls, MN 56537

<Student Name>
Williams Hillside Apartments
Building Number (801, 803, 805, 807) Spartan Drive, Apt #
Fergus Falls, MN 56537

Is there a kitchen where I can cook meals?

Yes, each apartment comes with a full-size kitchen.

Do I have to have a roommate?

No, you will have your own room, however you will have a shared common space (kitchen, living room and bathroom)

What furniture is included in my apartment? What is the bed size?

Each apartment common space area comes with seating (couches) and a table. Each bedroom comes with twin XL size bed, dresser and desk.

What if I do not get along with my roommates?

If you are having any difficulties with your roommate(s), please contact the office of Campus Life & Housing to discuss your options. Please note that room changes may not be available.

Can I move in early?

Early arrivals are generally not permitted, however you may request to move in early via the online form. Some athletic teams may move in early, however that is subject to approval from the Director of Campus Life & Housing.

Can I stay after the semester has ended?

Late departures are not typically permitted, however you may request to stay late via the online form.

Where can I do laundry? How much does it cost?

Laundry rooms are available in each apartment building. The cost of laundry is included in your housing charge.

Who is responsible for cleaning the apartment?

Residents are responsible for cleaning and maintaining their apartment. Residents may be subject to charges and/or the student conduct process if apartments and/or rooms are unreasonably dirty or damage beyond "normal wear and tear".

Can I change my room?

Room changes may occur after the third week of each semester, however room changes are not guaranteed and may result in a different housing charge amount. To request a room change, please fill out the online form.

Can I bring a pet with me?

Pets are not permitted in the apartments, however registered emotional support and/or service animals are permitted. All assistance animals must be registered with Accessibility Resources before bringing them to live on campus.

Are guests allowed to visit?

Yes, you may have guests. However, please note that the resident hosting a guest is responsible for the conduct of their guest and may be held accountable should a violation of the Student Conduct Code occur.

Additionally, overnight guests are limited to three consecutive nights and no more than four times per semester (12 nights per semester). A guest who stays longer than 72 hours (or is present with unreasonable frequency) will be considered an illegal occupant, and the responsible host may face disciplinary action.

What if I need to cancel my housing contract?

Housing contracts are for the entire academic year (unless otherwise stated. Contract cancellations may be requested via the online form and are subject to approval from the director of campus life and housing.

Are the apartments co-ed?

Each apartment building is co-ed, but individual apartments are not co-ed.

How do I pay for my apartment and meal plan?

Housing and meal plan charges will be added to your student account once per semester. Please expect two sets of charges for the academic year (one charge in the fall semester and one charge in the spring semester).

Where do I get a parking pass?

Parking passes may be obtained at the Legacy Hall front desk. Failure to get a parking pass for your vehicle may result in a ticket or fine if parked on campus.

Do I need renter's insurance?

Renter's insurance is not required but highly recommended. M State will not cover expenses related to personal property damage or theft.

What do I do if I lose my keys?

Please contact Campus Life & Housing immediately to get your keys replaced.

How can I report a concerning incident or situation?

If you observe a concerning incident or situation please report it to Campus Security and/or Campus Life & Housing right away. You may also submit an incident report form via this webpage.
Still have questions?