Meet the enrollment team!
Choosing a college, selecting a major, applying, understanding financial aid and everything else about attending college is exciting - but it can also feel challenging at times. M State has enrollment managers ready to help you through the entire process.
Not sure which M State campus is right for you? Just call or text our Support Center at 877.450.3322!
Online Students
M State offers more than 40 programs and majors that can be completed online. If you're considering enrolling as an online student, contact any of our Enrollment Managers to find out if online learning is right for you. You can also call or text the Support Center at 877.450.3322.
Detroit Lakes Campus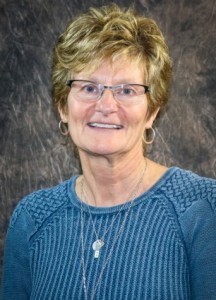 Sandy joined the M State enrollment team in 2017. She previously worked in banking and human services before joining the state of Minnesota's Workforce Center system, where she served both youth and adults. She is a graduate of Bemidji State University, where she earned an Associate of Science degree in business management and marketing.
Sandy especially enjoys helping students to explore careers and choose training programs that help them meet their goals and full potential. "M State is an amazing option for students, whether seeking short-term training or taking the first step of their journey to a four-year education and more. It is so affordable, and the small caring environment really helps students to get a good solid experience in postsecondary education."
Outside of work, Sandy enjoys spending time with her husband, two sons and their families - and especially being Nana to her three young granddaughters. She enjoys most sports and outdoor recreational activities including skiing, skating, sledding, snowmobiling, camping, biking, golfing, pickleball, boating and a bit of fishing and hunting, as well. During seriously inclement weather, you may find her reading in her sunporch.
Fergus Falls Campus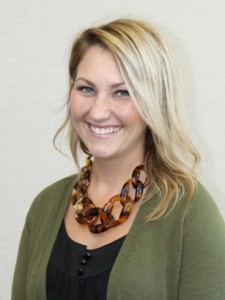 Jessica earned her bachelor's degree in political science and economics from Concordia College in Moorhead and joined the M State enrollment team in 2008.
"The best part of my job is introducing incoming students to M State and watching them get excited about their future. I love showing off the amazing Fergus Falls campus and everything it has to offer."
Jessica lives in Fergus Falls with her husband and children and enjoys cooking, playing Barbies with her daughters and making bad jokes at her husband's expense, and she often can be found talking to anyone with ears.
Moorhead Campus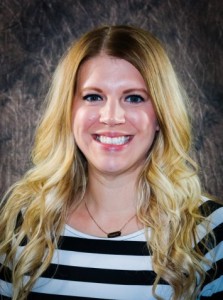 Contact Carissa Engstrom
Carissa joined the M State enrollment team in 2014. She previously worked in college enrollment and admissions and in banking and account management. She earned her bachelor's degree in apparel and textile studies from North Dakota State University.
Her advice is to tour colleges that interest you so you can get a good look at what each campus offers and make sure you choose a campus where you will feel comfortable.
"Being a college freshman, especially coming from a small town, can be very overwhelming if you're starting at a large institution. M State is a great option for students wanting to get a feel for college and whether they want to eventually move on to a larger four-year college or earn an associate degree and join the workforce right away. Not only is it a smaller classroom environment, but the tuition is very affordable, and there are so many different choices of programs."
Outside the office, Carissa enjoys spending time with family and friends, shopping, traveling and watching movies.
Moorhead Campus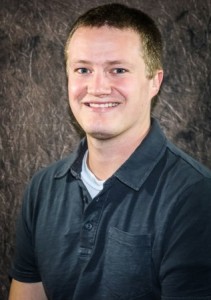 Logan joined the M State enrollment team in 2017 after previously working in admissions for a private college. He earned his bachelor's degree in psychology from South Dakota State University in 2012.
"M State is able to offer students a great learning experience with small class sizes, hands-on learning and affordable tuition. Students will get the opportunity to work and learn from faculty who have professional experience in the fields they are teaching."
Outside of work, Logan enjoys spending time with his wife and daughter, visiting family and friends, traveling, sitting outside on the deck/grilling, and yelling at the TV when the Twins or Packers are on.
Wadena Campus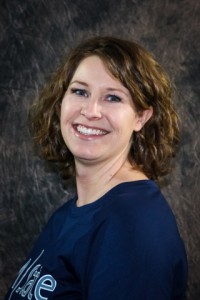 Contact Shannon Britten
Shannon joined M State as an enrollment manager in 2014 after attending M State's Moorhead campus through PSEO and then earning her bachelor's degree in mass communication from Minnesota State University Moorhead.
"M State's Wadena campus offers small hands-on classes and affordable tuition, and the programs work closely with industry partners in their respective fields. This provides connections for students and employers alike. Everyone at M State is committed to your success and wants to see you achieve your goals."
In her free time, Shannon enjoys canning fresh from the garden, quilting projects, cross-country skiing, and fishing - snow or shine.