Admissions, Recruitment and Enrollment Team
Meet our entire admissions team!
Choosing a college, selecting a major, applying, understanding financial aid and everything else about attending college is exciting - but it can also feel challenging at times. M State has enrollment managers ready to help you through the entire process. Connect with us by phone, email or by scheduling an appointment. 
Not sure which M State campus is right for you? Call or text our Support Center at 877.450.3322!
Online students
M State offers more than 40 programs and majors that can be completed online. If you're considering enrolling as an online student, contact any of our enrollment managers to find out if online learning is right for you. You can also call or text the Support Center at 877.450.3322.
Our Recruitment/Enrollment Managers
To schedule a visit or virtual presentation, please contact our Enrollment Managers nearest you. 
Detroit Lakes Campus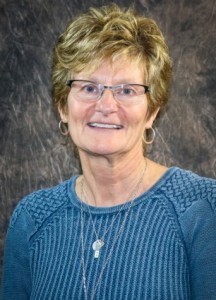 Sandy Torgusson
Schedule an appointment with Sandy
Sandy joined the M State enrollment team in 2017. She previously worked in banking and human services before joining the state of Minnesota's Workforce Center system, where she served both youth and adults. She is a graduate of Bemidji State University, where she earned an Associate of Science degree in business management and marketing.
Sandy especially enjoys helping students to explore careers and choose training programs that help them meet their goals and full potential. "M State is an amazing option for students, whether seeking short-term training or taking the first step of their journey to a four-year education and more. It is so affordable, and the small caring environment really helps students to get a good solid experience in postsecondary education."
Outside of work, Sandy enjoys spending time with her husband, two sons and their families - and especially being Nana to her three young granddaughters. She enjoys most sports and outdoor recreational activities including skiing, skating, sledding, snowmobiling, camping, biking, golfing, pickleball, boating and a bit of fishing and hunting, as well. During seriously inclement weather, you may find her reading in her sunporch.
Fergus Falls Campus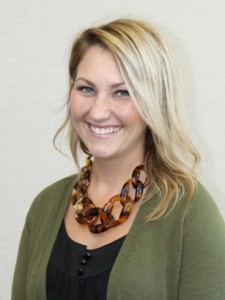 Jessica Sem
Schedule an appointment with Jessica
Jessica earned her bachelor's degree in political science and economics from Concordia College in Moorhead and joined the M State enrollment team in 2008.
"The best part of my job is introducing incoming students to M State and watching them get excited about their future. I love showing off the amazing Fergus Falls campus and everything it has to offer."
Jessica lives in Fergus Falls with her husband and children and enjoys cooking, playing Barbies with her daughters and making bad jokes at her husband's expense, and she often can be found talking to anyone with ears.
Moorhead Campus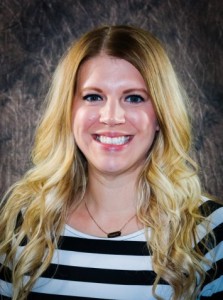 Carissa Engstrom
Schedule an appointment with Carissa
Carissa joined the M State enrollment team in 2014. She previously worked in college enrollment and admissions and in banking and account management. She earned her bachelor's degree in apparel and textile studies from North Dakota State University.
Her advice is to tour colleges that interest you so you can get a good look at what each campus offers and make sure you choose a campus where you will feel comfortable.
"Being a college freshman, especially coming from a small town, can be very overwhelming if you're starting at a large institution. M State is a great option for students wanting to get a feel for college and whether they want to eventually move on to a larger four-year college or earn an associate degree and join the workforce right away. Not only is it a smaller classroom environment, but the tuition is very affordable, and there are so many different choices of programs."
Outside the office, Carissa enjoys spending time with family and friends, shopping, traveling and watching movies.
Moorhead Campus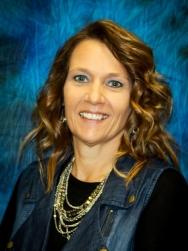 Sally Gruver
Schedule an appointment with Sally Gruver
Sally Gruver joined the enrollment team in 2019 after gaining three years of experience in the business office at M State. Prior to working at M State she worked in data management for a small private company and in accounting and auditing for a major convenience store chain headquartered in Arizona. She earned bachelor's degrees in Business Administration and Finance at Minnesota State University Moorhead.
"The best part of my job is meeting and talking to lots of people and bragging to them about M State!"
Outside of work she enjoys spending time with her husband and their three adult children and daughter-in-law, socializing with friends, reading, walking, eating and enjoying time on her patio – weather permitting.
Moorhead Campus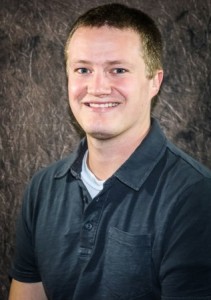 Logan Schmidt
Schedule an appointment with Logan
Logan joined the M State enrollment team in 2017 after previously working in admissions for a private college. He earned his bachelor's degree in psychology from South Dakota State University in 2012.
"M State is able to offer students a great learning experience with small class sizes, hands-on learning and affordable tuition. Students will get the opportunity to work and learn from faculty who have professional experience in the fields they are teaching."
Outside of work, Logan enjoys spending time with his wife and daughter, visiting family and friends, traveling, sitting outside on the deck/grilling, and yelling at the TV when the Twins or Packers are on.
Wadena Campus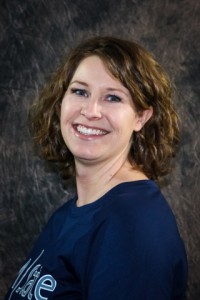 Shannon Britten 
Schedule an appointment with Shannon
Shannon joined M State as an enrollment manager in 2014 after attending M State's Moorhead campus through PSEO and then earning her bachelor's degree in mass communication from Minnesota State University Moorhead.
"M State's Wadena campus offers small hands-on classes and affordable tuition, and the programs work closely with industry partners in their respective fields. This provides connections for students and employers alike. Everyone at M State is committed to your success and wants to see you achieve your goals."
In her free time, Shannon enjoys canning fresh from the garden, quilting projects, cross-country skiing, and fishing - snow or shine.

Gilberto "GIL" Alvarado
Director of Admissions
Gil comes to M State as a higher education professional with thirteen plus years of experience with a proven track record of increasing enrollment. He was the former Director of Admissions at Grambling State University in Louisiana,  the Recruiting Coordinator at Broward College in Fort Lauderdale, FL where he recruited Aviation professionals, Automotive and Marine technicians for the Transportation Department. He also served as the Sr. Assistant Director of Admissions and Assistant Director at Fayetteville State University where he focused on both college transfer students and high school Freshman recruitment. Gil also served as the Military Academic Advisor for the University of North Carolina in Chapel Hill where he recruited and advised Active Duty Military, their spouses and children,  and Dept. of Defense (DOD) employees at Fort Bragg, NC. 
Gil also served as the President, Vice President, and Board Member of the North Carolina Adult Education Association. 
While Gil is a native of Panama, he grew up in Miami, FL. He is a veteran of the US Army where he was a 63 Bravo (now 91 Bravo) Light Wheel Vehicle Mechanic. He received his Bachelor's degree from Fayetteville State University in Speech and Rhetoric Studies in May of 2000 and his Master's degree from The University of North Carolina at Pembroke in Public Administration in May 2010. Gil is also a member of Alpha Phi Alpha Fraternity, Inc. Spring 2000 line at Fayetteville State University. 
Support Center and Processing Staff
 
Lisa Olson 
 Lisa joined the Support Center in 2013. She previously worked in the Air Traffic Control School and the Admissions department at Minneapolis College, Minneapolis, Minnesota.  She earned her bachelor's degree in Instructional Design/Adult Training from Metropolitan State University. Lisa also served as the Director of Housing and Residential Life at the M State Fergus Falls campus.
Her advice to students: "Never hesitate to call the Support Center with questions and/or concerns.  Our time is your time and we are so happy to have the opportunity to assist."
As an M State Alumni, earning a degree in Computer Information Technology, Lisa knows the advantage of attending an institution where every student matters and student success is M State's primary goal.
In her free time, Lisa enjoys fishing, family and friends!
 
Kim Imdieke
Kim joined the M State Support Center in 2017. She previously advised for Distance Minnesota and supported multiple Minnesota State institutions.  Prior to that, she taught 1st grade for four years in Yuma, AZ.  She is a graduate of Bemidji State University, where she earned a Bachelor of Science degree in Elementary Education with an emphasis in Communication Arts and Literature.
Kim really enjoys speaking with students via phone, chat, zoom, and text.  She is excited to help them navigate the college process and find answers to their questions.  Her advice is, "Don't be afraid to reach out and ask for help.  There is no pointless question."
Outside of work, Kim likes spending time with her family and two nephews. She enjoys working out at the YMCA, spending time at the cabin, hiking, watching movies, volunteering at the Veterans Home, traveling, and trying new vegetarian dishes.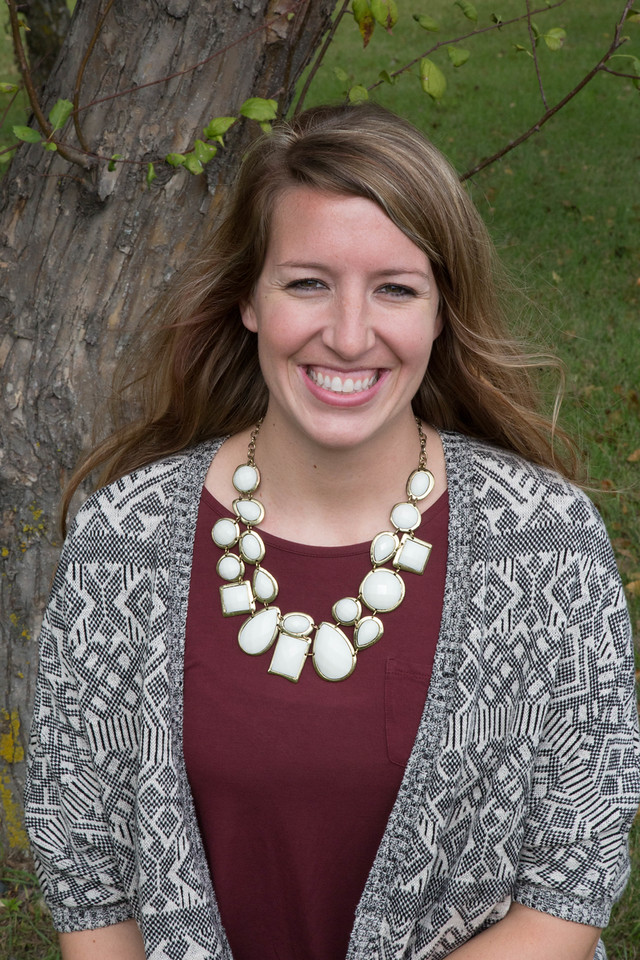 Krista Shaikoski 
Krista joined the M State team in 2011. She started as a Resource Specialist in our Support Center and transitioned to her current role as a College Admissions Specialist. Along with being part of the Admissions team, she is also an assistant coach for our M State Spartan volleyball team.
She is proud alumni of M State! She graduated with her Liberal Arts & Sciences- AA degree and then transferred to the University of Jamestown where she earned a bachelor's degree in Health & Fitness Administration.
"M State has always felt like home… from the time I attended… to this day."
She enjoys spending time with family and friends, baking, being outside and any type of sporting event.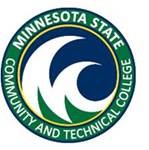 = M State Alumni