2021 fall commencement ceremony
M State's fall 2021 graduation ceremony is set for 1 p.m. Friday, Dec. 17, in Memorial Auditorium on the Concordia College campus in Moorhead. The ceremony recognizes graduates of all four campuses and online programs.
Student speakers are Alyssa Hanninen, a graduate of the Business: Management, Marketing and Sales degree program, and Josalyn Pierce, a graduate of the Associate Degree Nursing program.
Watch the ceremony online
Click HERE to watch a live stream of M State's 2021 fall graduation ceremony.
If you are on a mobile device you may need to search for "M State TV."
The stream is available on this webpage and our Facebook and YouTube pages.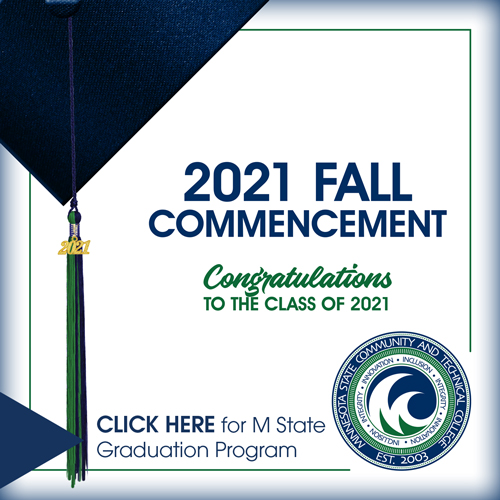 ​​​​​​