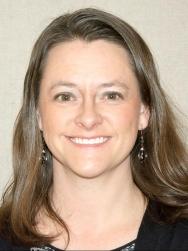 (218) 846-3780 - Detroit Lakes
Angie K. Mohr joined M State as a nursing instructor in 2006. She previously served as a staff nurse at hospitals in Hampton, Va., Fargo and Minneapolis. She was a nursing instructor at Medical Careers Institute in Newport News, Va., and conducted medical exams for insurance companies through American Paramedical Services.
Mohr earned her Associate Degree in Nursing at the College of St. Catherine in Minneapolis, a bachelor's degree in Christian Studies at North Central University in Minneapolis and her master's degree in Nursing Education from the University of Minnesota.
She serves as a parish nurse at her church and as a camp nurse at a local Bible camp. Her passion for leadership and serving others has led her to participate in short-term medical mission trips to Argentina and South Africa.
Mohr enjoys outdoor activities including four-wheeling, hiking, camping and traveling with her family, along playing piano and teaching children at her church.
Contact