Surgical Technology
Train at M State for a rewarding and in-demand career as a surgical technologist, caring for patients during the surgical process.
Body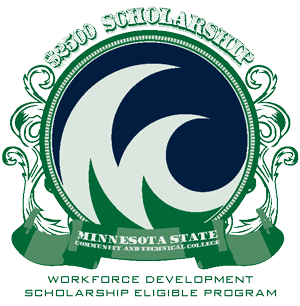 M State's Surgical Technology program trains surgical technologists to be part of a medical team that delivers care for patients before, during and after surgery.
Graduates of this 60-credit Associate of Applied Science degree, offered on the Moorhead campus and Alexandria Technical and Community College campus, will be trained to work as active members of surgical teams throughout the surgical process.
The Certified Surgical Technology (CST) exam program board pass rates for first-time M State examinees were:
86% in 2016-17

86% in 2017-18

85% in 2018-19

75% in 2019-20

82% in 2020-21

75% in 2021-22
Here is what you'll learn
Role as an active member of the operating room team
Professional behavior, communication and collaboration in providing safe patient care
Proper procedures for patient safety, asepsis and infection control
Proficiency in the use of surgical equipment, supplies and instruments
Professional and ethical skills
Effective therapeutic communication with the patient and perioperative team
Efficient use of technology in the perioperative setting
Fall 2023 Surgical Technology program application information 
Surgical Technology is a selective admissions program.
2. Review the Surgical Technology program admission requirements
3. Apply to the Surgical Technology program (Application for Fall 2023 closed on Aug. 1.)
    Round 1 application deadline: May 15, 2023
    Round 2 application deadline: August 1, 2023
New applicants to the fall 2023 Surgical Technology program must have completed the following three courses within the five years prior to their start date/acceptance into the core program: BIOL 2260/2261 Human Anatomy and Physiology I Lecture/Lab; BIOL 2262/2263 Human Anatomy and Physiology II Lecture/Lab; BIOL 2267/2268 Medical Microbiology Lecture/Lab.
Surgical Technology sponsorships
Details about the Sanford Health Surgical Technology Sponsorship Program are available here.
Click here to learn about Essentia Health's Employment to Education sponsorship for Surgical Technology students.
Program accreditation
The M State Surgical Technology Program is accredited by the Commission on Accreditation of Allied Health Education Programs upon the recommendation of the Accreditation Review Council on Education in Surgical Technology and Surgical Assisting. CAAHEP can be contacted at: 9355 113th St N #7709, Seminole, FL 33775; phone number: 727.210.2350; email: mail@caahep.org.
Background check, immunizations required
Students in the program must meet criminal background check requirements and have current immunizations. Requirements are outlined in the program application.
Degrees
Meet the faculty
Employment Data