Fergus Falls Student Life
Check out these opportunities to get involved on the Fergus Falls campus! In addition to student life organizations, you'll find an amazing array of fine arts and athletics activities on our campus.
You'll also find:
Student Government Association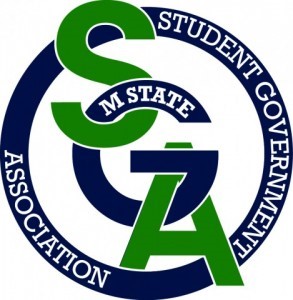 The Fergus Falls campus Student Government Association meets virtually from 3-4 p.m. on Thursdays. SGA is a group of elected students who work closely with administration to provide the best possible college experience for all students.
Their responsibilities include event planning, addressing issues and overseeing the student life budget. They operate under the M State SGA constitution and bylaws, and decisions are made by voting.
Students are encouraged to bring questions and concerns to the SGA office. They can also be conveyed by emailing Lauren Proels.
New student senators are elected each fall and spring semester. Interested applicants can obtain the M State SGA application from Lauren Proels and submit it by the specified due date.
What's happening at M State Fergus Falls

There are lots of ways to know what's happening on campus:
Social media - All of our social media outlets share prize drawings, contests and information you can't get anywhere else. Be sure to follow us today!
Facebook - Our Facebook page has information about upcoming events and often will feature video or audio snippets from upcoming artists.
Fergus Falls campus organizations
Interested in joining one of these groups? Please contact the advisor directly to get more information on meeting times and locations. For any other questions, please contact Lauren Proels.
ADN (Nursing) Organization
Advisor: Diane Wolden
A support group for students in the ADN program, and also serves M State through fundraisers and service projects
BCSO (Black Culture Student Organization)
Brings black students together for opportunities to learn about their cultural history and current issues
Bike & Pedestrian Club
Advisor: Dave Jensen
Affiliated with Pedal Fergus Falls, the mission is to make the campus more accommodating to bike and pedestrian traffic
CRU (Campus Crusade for Christ)
Advisor: Tori Covington
CRU gives students an opportunity to explore topics pertaining to faith, spirituality, and Christianity
F2CO (Fergus Falls Chemistry Organization)
Advisor: Ramona Heitmann
Promotes interest in chemistry and an understanding of chemistry in our daily lives and in the environment
Mu Alpha Theta
Advisor: Tanya Hanstad
Mathematics honor society that promotes interest in mathematics and recognizes mathematical excellence
PTK (Phi Theta Kappa)
Advisor: Steve Lindgren
Honor society that recognizes students of academic excellence
SGA (Student Government Association)
Advisor: Lauren Proels
Elected representatives advocate for the students of M State
Fergus Falls campus activities
Fine arts
Fine arts opportunities for students include Chamber Chorale, Concert Choir, Voice Ensemble, Concert Band, Jazz Band and theatre.
Intercollegiate athletics
The college is a member of the Minnesota College Athletic Conference (MCAC) and Region XIII of the National Junior College Athletic Association (NJCAA). Teams are located on the Fergus Falls campus but open to M State students on any campus. Men's teams represent the college in football, basketball, golf, baseball and clay targets. Women's teams compete in softball, volleyball, golf, basketball and clay targets.
Intramural athletics
Intramural sports can include basketball, volleyball, flag football, soccer and bowling.