PowerSports is on the move: After 55 years in DL, program revs up for relocation to Moorhead campus
When M State's small engine repair and maintenance program was first introduced in Detroit Lakes in 1967, it sparked immediate enthusiasm.
That feeling remains as strong as ever today, as college leaders, alumni and stakeholders look back on the program's 55-year history in celebration while also looking ahead in anticipation of what's to come – a relocation of the program from M State's Detroit Lakes campus to the Moorhead campus.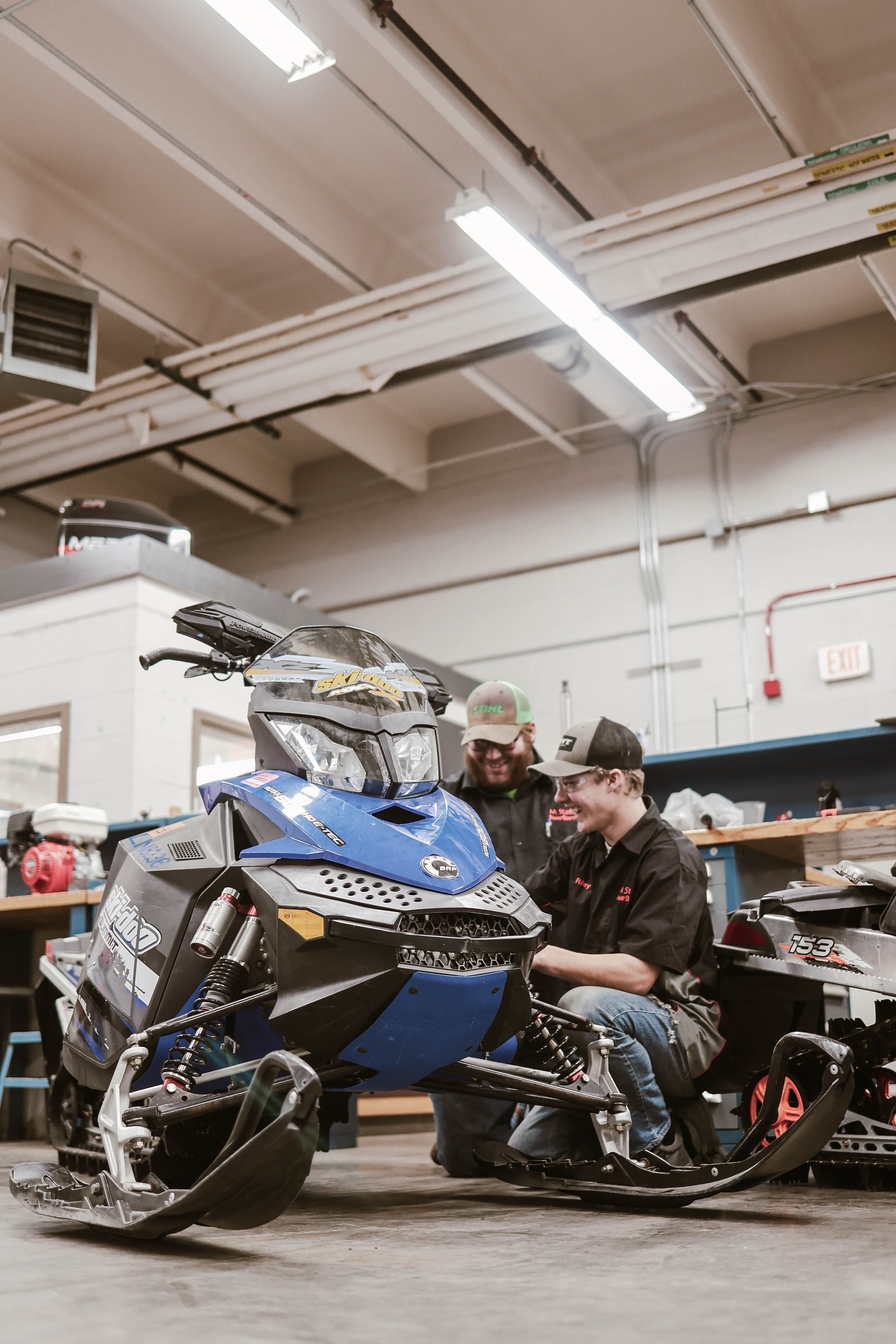 "We're looking forward to our new adventure in Moorhead, with its larger student base, where we will be able to provide the industry with even more qualified technicians," said Glen Bucholz, who currently teaches the program along with fellow instructor Kent Reisenauer. "We'll look back on the place we called home with fond memories of all the friends we've met along the way, honored to have had the privilege of teaching them."
Launched in response to a regional need for skilled small engine mechanics and led by Barney C. Cummings, an instructor with a friendly face and over 30 years of experience, the small engines program quickly became the most sought-after offering at Detroit Lakes Area Vocational Technical School, as M State's Detroit Lakes campus was then known. The 1970 college yearbook touted it as "exceedingly popular," especially among students looking to open their own shops.
Classroom activities at the time centered on the diagnosis and repair of small engine issues, as well as the basics of electricity. Students worked with lawnmowers, snowmobiles, snowblowers, motorcycles, marine engines and even chainsaws, learning hands-on by making repairs for local residents. They studied engine manuals and parts catalogues, and learned about shop management, customer relations and merchandising. Graduates went on to work as mechanics, technicians and shop owners.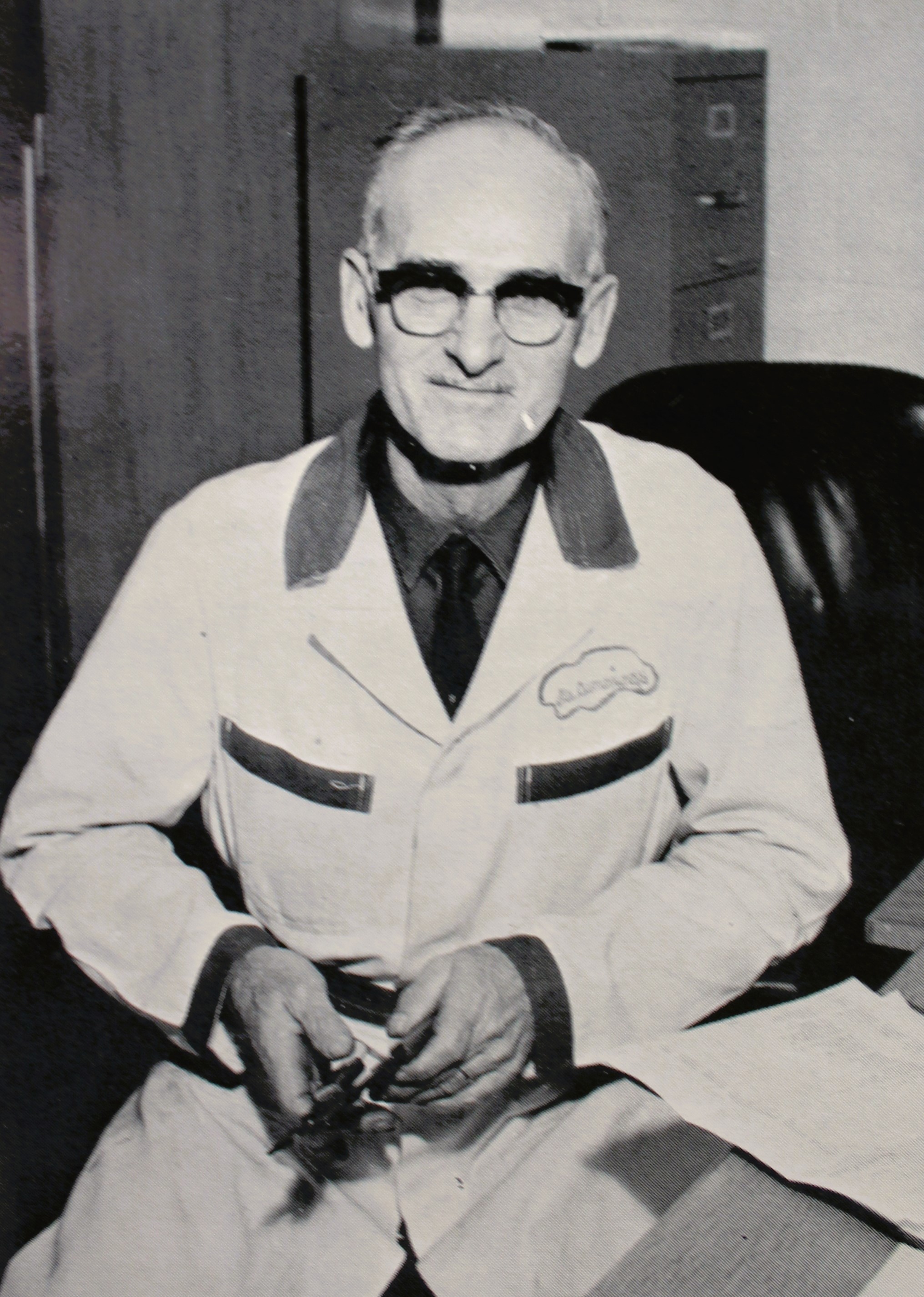 Much has changed since those early days. M State's Detroit Lakes campus has gone by a few different names over the years, and the small engines program has, too – today, it's called PowerSports Technology. Cummings and over a dozen other instructors have come and gone through the program, as have over 1,400 graduates. Today's small engines are stronger, smaller and more fuel efficient, and in response to the changing technology, the program's curriculum has adjusted and evolved.
What hasn't changed is the program's strength, its spirit, and the student success stories it produces. Bucholz and Reisenauer continue to help students build valuable skills and relationships, and guide them into rewarding careers, just as Cummings and every other instructor in the program have done. M State still partners with regional industry to ensure that what's learned in the classroom directly applies to what's needed in the workforce, and students still work collaboratively as they gain hands-on experience in the service and repair of small engines.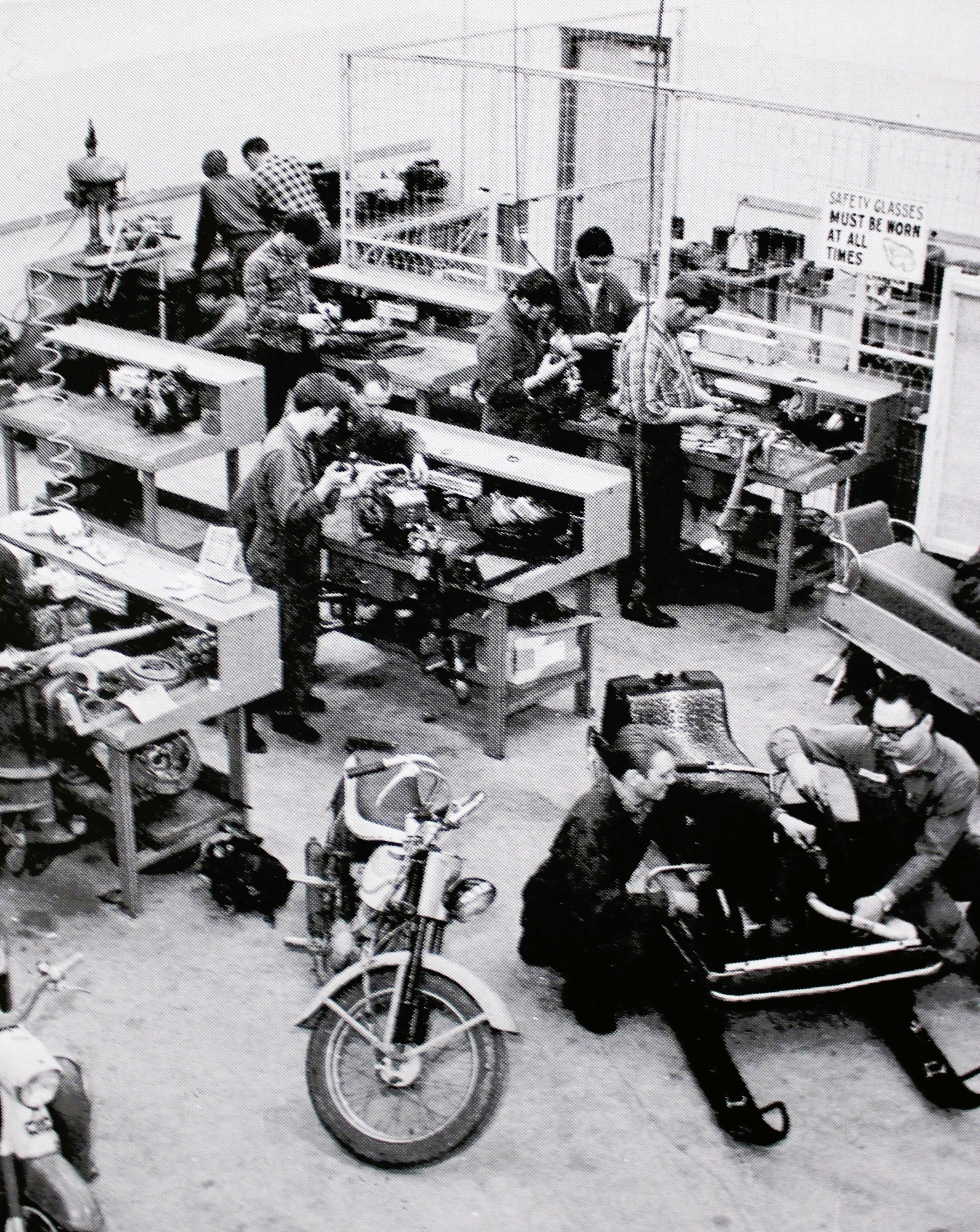 "It was a lot of fun to come to school," recalls Taylor Wang, a former PowerSports Technology student. "We'd work together in the classroom when we'd repair an engine; we'd have a partner, so there'd be two people working together to tear it apart… And Kent Reisenauer was an awesome teacher – very easy to get along with and very helpful."
Wang and his brother, Tanner, both graduated from the PowerSports Technology program in 2012. Reisenauer helped them find work in the field during and right after college, and about three years ago, the brothers opened their own shop, TNT Powersports, in Hawley.
"Our time at M State really prepared us for owning our own business," Taylor says. "And there's so much demand for this. We've always been into 'toys,' so going to school for something we liked was actually really fun. It was a good experience."
M State's Moorhead campus houses its Transportation Center, a state-of-the-art learning facility that includes a well-equipped lab and classroom space for the college's automotive and diesel equipment programs. Having PowerSports Technology join those programs at the Transportation Center will allow for further collaboration and resource-sharing, and will improve the program's accessibility for students in the Fargo-Moorhead area.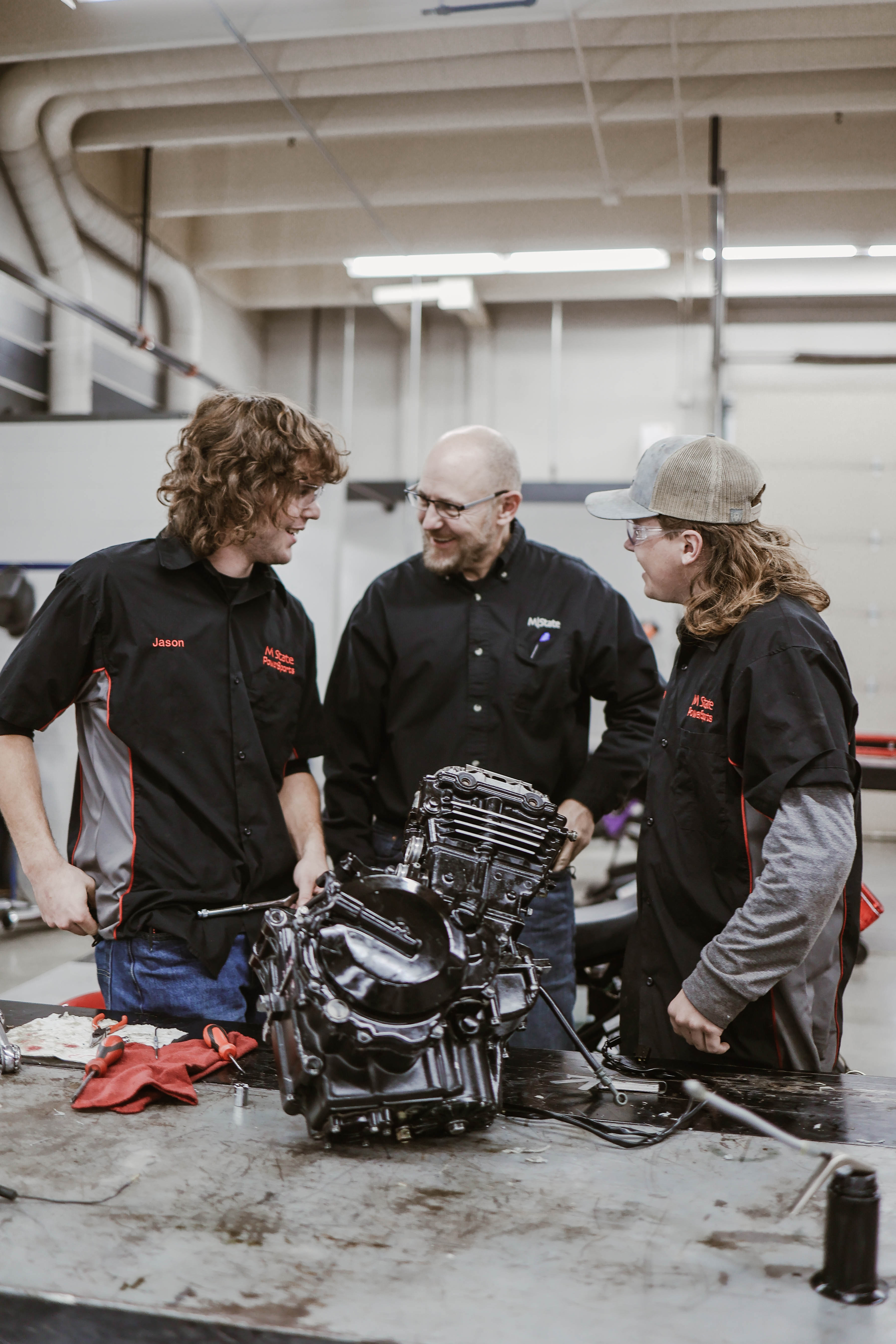 The move is part of M State's broader academic plan, announced by the college in March.
"I wonder what Barney Cummings would say if he could see the technological advancements that have happened in the industry," says Reisenauer. "If only he could see how far the program has come."