M State shows it's 'walking the walk' with 8th consecutive Aspen recognition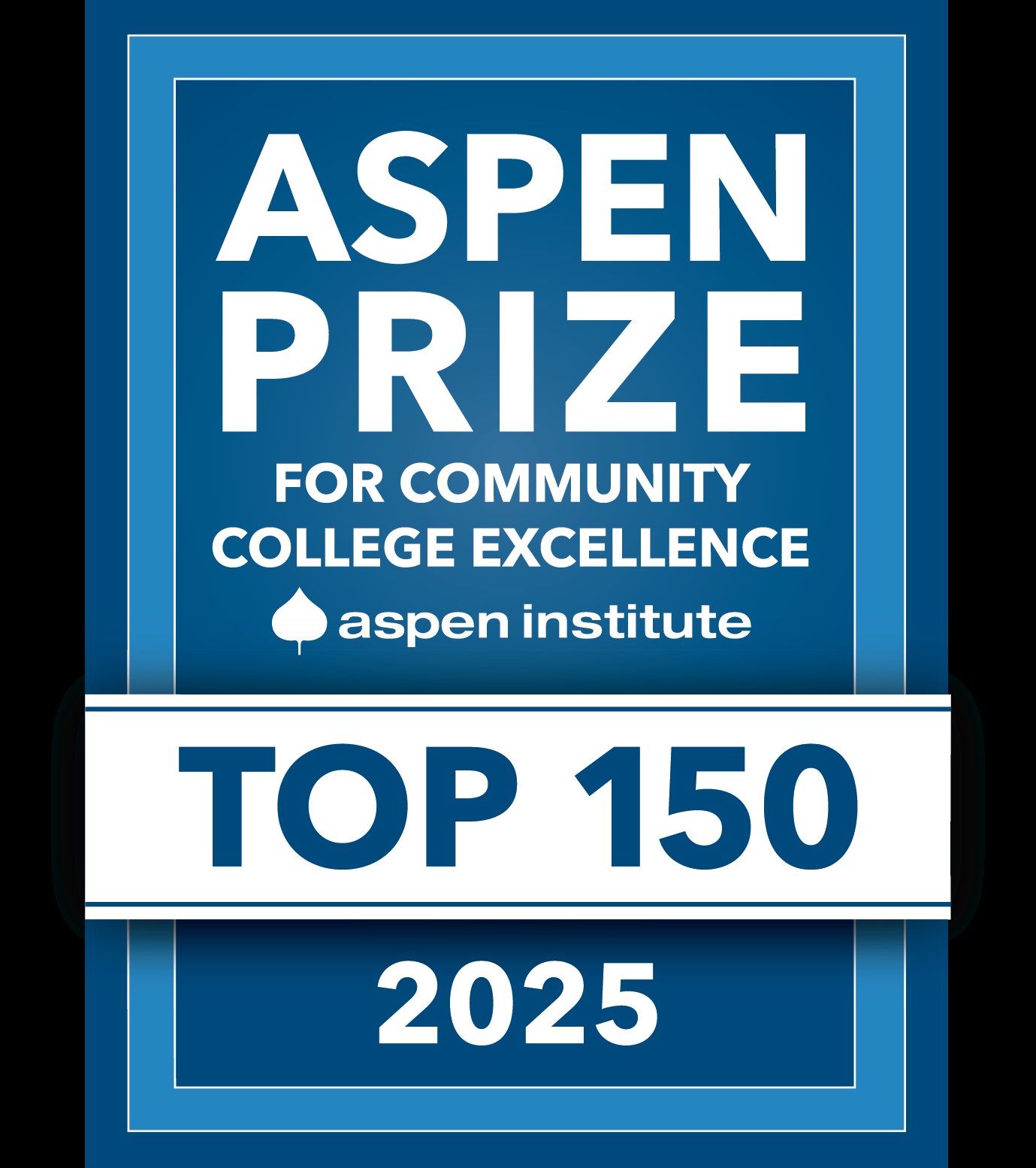 Minnesota State Community and Technical College (M State) has been named one of the top 150 community colleges in the nation by the Aspen Institute, making it a contender for the $1 million 2025 Aspen Prize for Community College Excellence.
The Aspen Prize is awarded every two years by the Aspen Institute College Excellence Program and is the nation's signature recognition of high achievement and performance among community colleges. M State has been named a top 150 institution in every awards cycle since the inception of the Aspen Prize program in 2011. It is one of only two colleges in Minnesota that can claim that distinction.
"We consider it a great privilege to be recognized as a college of excellence by the Aspen Institute," says M State President Carrie Brimhall. "To receive the honor eight consecutive times is a testament to our deep and consistent commitment to student success, and a humbling reminder that the good work we do here, in service of our students, does not go unnoticed."
The 150 Aspen Prize-eligible institutions are pulled from a pool of more than 1,000, putting them in the top 15% of all community colleges in the nation. Diverse in size and scope, the colleges are located across 30 states in urban, rural and suburban areas, and they serve as few as 169 students or as many as 49,619. M State was one of just six in Minnesota to receive the honor this year.
The colleges are selected for outstanding achievement in the areas of teaching and learning, certificate and degree completion, transfer and bachelor's attainment, workforce success, equitable access to the college, and equitable outcomes for students of color and students from low-income backgrounds.
"The Aspen Prize is rooted first and foremost in an assessment of whether colleges are walking the walk," says Josh Wyner, executive director of the Aspen Institute College Excellence Program. "As community colleges face enrollment variations, enroll students with pandemic-related learning loss, and graduate students into a rapidly changing labor market, it is easy to lose track of what matters most. The best community colleges are continuing to focus on advancing the core mission: making sure as many students as possible graduate with credentials that lead to fulfilling careers and reflect the development of diverse talent that communities, states, and our nation need." 
As an Aspen Prize-eligible college, M State has been invited to submit student success data as the next step in an intensive review process that culminates in the naming of the Aspen Prize winner in spring 2025. The pool will first be narrowed down to 25 semifinalists and then 10 finalists, in spring and summer 2024. For more information, visit aspeninstitute.org.
A member of the Minnesota State system of colleges and universities, M State (Minnesota State Community and Technical College) serves more than 6,500 students in credit courses each year in over 70 career and liberal arts programs online and in-person at its campuses in Detroit Lakes, Fergus Falls, Moorhead and Wadena. The college also partners with communities to provide workforce development services and other responsive training programs to 500 businesses and 9,000 participants.