Human resources student group wins Superior Merit Award
The international Society for Human Resource Management, or SHRM, has recognized M State's SHRM student chapter with a 2022-2023 Superior Merit Award.
The M State chapter has been affiliated with the international society since 2006 and has earned SHRM awards – either Superior Merit or Merit – for at least the past 12 years.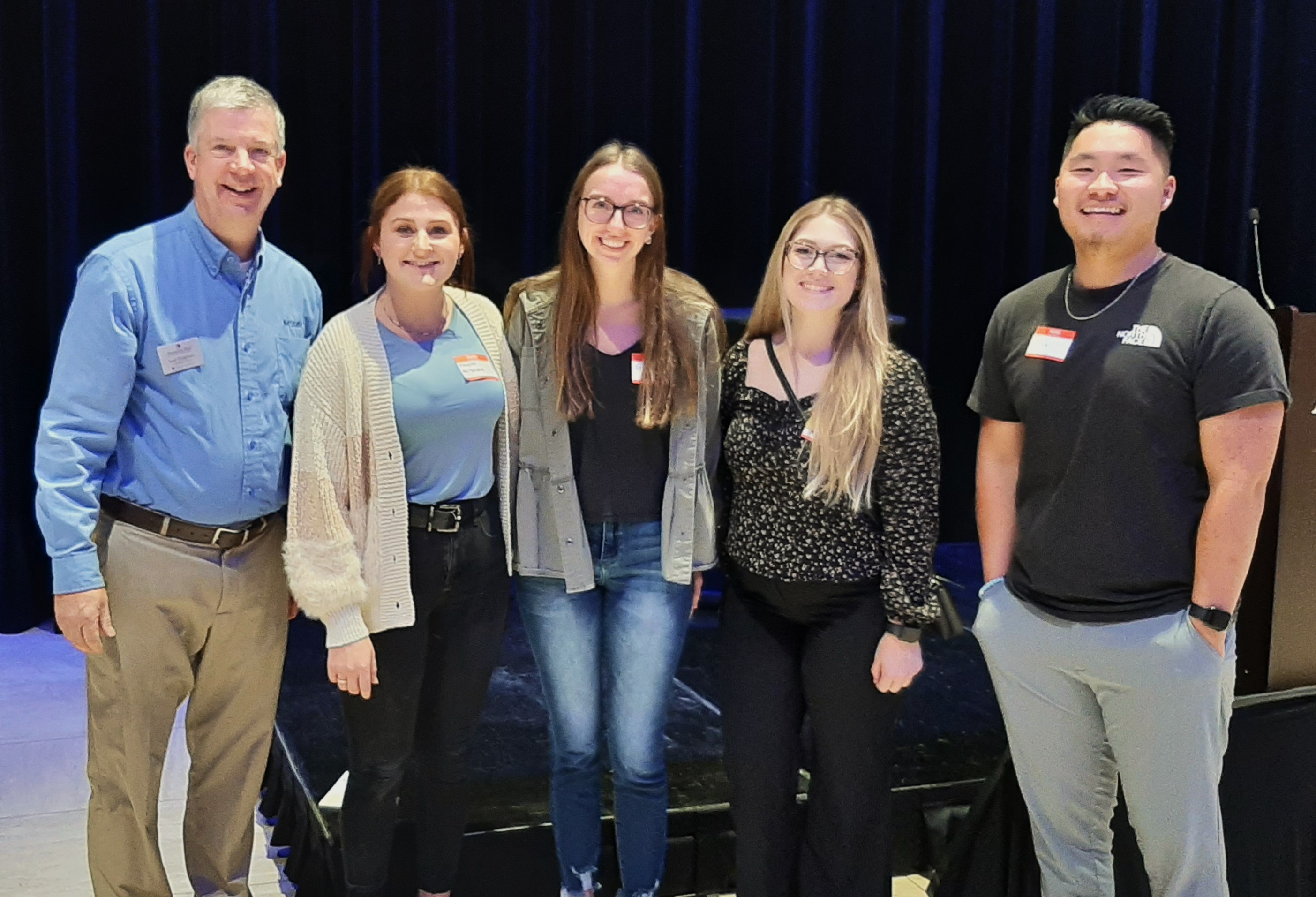 Superior Merit Awards are given annually to SHRM student chapters that demonstrate outstanding leadership and sound operational practices, offer exemplary programming and career development opportunities for members, and engage with their communities.
M State's student chapter is headquartered on the college's Moorhead campus and advised by Human Resource faculty member Loren Haagenson. The group works to raise and donate funds for student scholarships, assist with campus activities and connect local employers with chapter members.
"The students in our SHRM chapter at M State are committed, creative and effective at developing academic and professional opportunities for students, especially students studying human resources," says Haagenson. "They're a credit to their chosen field. This award is well-earned."
SHRM is the world's largest human resources association, with over 325,000 members in 165 countries. It impacts the lives of more than 235 million workers and families globally. Learn more at SHRM.org. "SHRM student chapter members embody the upcoming cohort of human resources trailblazers, and it's vital to highlight their achievements," says SHRM Chief Membership Officer Michael P. Aitken. "The dedication displayed by M State's student chapter underscores that the future of the profession is in good hands. I commend their achievements and their adeptness in cultivating inventive initiatives, growth and enthusiasm for human resources, especially as we steer through evolving work landscapes."
A member of the Minnesota State system of colleges and universities, M State (Minnesota State Community and Technical College) serves more than 6,500 students in credit courses each year in over 70 career and liberal arts programs online and in-person at its campuses in Detroit Lakes, Fergus Falls, Moorhead and Wadena. The college also partners with communities to provide workforce development services and other responsive training programs to 500 businesses and 9,000 participants.