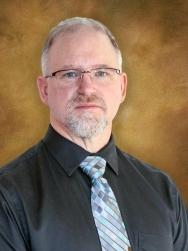 My educational background includes a Bachelor of Science in Biology from The Citadel and a Master of Science in Cellular Biology & Anatomy from The Medical College of Georgia. I have also completed the M State Mobility RN program and continue to maintain my RN license, although I do not work in a clinical setting. My interests are in promoting community health and wellness, and I have worked as a mental health first aid instructor.
I have been teaching full time at M State since 2004 and absolutely love my job. Prior to teaching I served in the US Army for 10 years in various places as a communications and electronics officer. Through my educational and professional years, I have gained work experience in a forensic crime lab, clinical microbiology/toxicology lab and medical-surgical nursing, and I have research experience with the investigation of degenerative eye disease.
I hope I can be a resource for all students on their path toward excellence.
Contact