Information Technology
M State's Information Technology degrees will prepare you for a rewarding career in computer and information technology, which includes some of the fastest-growing jobs nationwide.
Body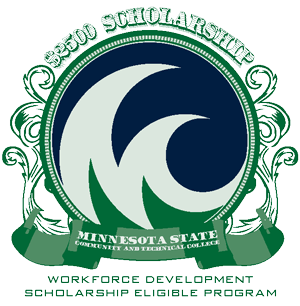 As a student in M State's Information Technology degree program, you'll work with networking, web and database technologies while learning to use hardware and software systems to solve problems for people and organizations.
M State offers two Information Technology program options:
60-credit AAS degree is offered online
60-credit AS degree is offered on the Moorhead campus and is recommended for students who intend to transfer and earn a four-year degree in the field of information technology
This program is a participant in the Steps to Success academic support program funded by the Otto Bremer Trust.
Here is what you'll learn
Associate of Applied Science (AAS)
Current technical practices in core information technologies
Identification of effective solutions for organizations and individuals
Identification of the requirements for effective solutions
Evaluation of current and emerging technologies
Independent problem-solving skills
Teamwork and collaboration
Implementation of basic information security practices across an organization
Effective IT customer service skills
Effective use of core networking technologies
Associate of Science (AS)
Current technical practices in core information technologies
Identification of the requirements to provide effective solutions for organizations and individuals
Identification of effective IT-based solutions
Evaluation of current and emerging technologies
Understanding of the impact of technology on individuals, organizations and society
Understanding of best practices and standards
Independent problem-solving skills
Teamwork and collaboration
Effective communication with clients, users and peers
Meet the faculty
Employment Data