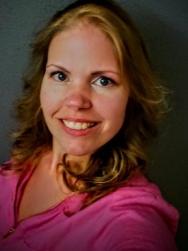 (218) 846-3774 - Detroit Lakes
(218) 846-3774 - Online
(218) 299-6500 - Moorhead
Joanna Jesser is an educator who is passionate about the use and knowledge of information technology. She graduated with a Bachelor of Science in elementary education with certification in technology education. During her studies it became apparent that technology was not only crucial to how industries then operated, but that it would become even more important in the future.
Taking a proactive approach to this, she worked at the university help desk to gain more knowledge on how computers operate and on hardware and software specifications, and she developed a passion for educating others about how to use and maintain their computers.
After graduation she moved into teaching in a K-12 district, where she taught at all levels and also did special education and Title 1 work. She began collaborating with the district's technology coordinator about technology in the schools, and soon they were working together to research new technology as well as install and maintain the district's growing technology devices and needs. Besides the technical aspect of the partnership, Joanna also was responsible for training her fellow teachers and administrators in the use of technology.
Joanna believes that technology literacy is an important skill for all people, and she strives to make this attainable. She enjoys teaching and learning from her students. Joanna currently holds teaching licenses in North Dakota and Minnesota, Title 1 credentials for math and reading, an Information Technology Education certificate and a Cisco Certificate, and she has spent countless hours in professional development learning about the latest and greatest technologies. She is a Cisco-certified instructor for the CCNA Routing and Switching curriculum as well as the IT Essentials curriculum.
She runs a small computer repair business and does some consulting for computer owners and small businesses. Joanna has more than 10 years of experience in computer hardware, software, maintenance and training, as well as the installation, training and use of SMARTboards, Microsoft Office, Microsoft Windows, Linux, Mac OS, mobile devices and their operating systems, and other various technologies.
Contact