Business Transfer Pathway
If you complete M State's Business Transfer Pathway and are admitted to one of the seven Minnesota State universities for your bachelor's degree, you'll be guaranteed junior status.
Body
Minnesota State Transfer Pathways are designed so you can complete a specific associate degree at a Minnesota State college and transfer to a Minnesota State university to earn a bachelor's degree without losing credits or taking extra courses.
M State's Business Transfer Pathway is designed for students interested in pursuing a four-year degree in a business-related field. Emphasis is on contemporary business practices through coursework in management, marketing, economics, accounting, technology and communications.
The 60-credit Associate of Science degree is offered online and on our Fergus Falls and Moorhead campuses.
Credits for courses earned in the Business Transfer Pathway are guaranteed to transfer directly into specific business degrees at the seven Minnesota State universities, allowing students to enter these universities with junior-year status:
Bemidji State University
Metropolitan State University
Minnesota State University, Mankato
Minnesota State University Moorhead
Southwest Minnesota State University
St. Cloud State University
Winona State University
Here is what you'll learn
Function effectively in a diverse global business community
Use critical thinking skills to analyze and solve business problems
Demonstrate effective interpersonal skills and professional attitudes
Demonstrate effective business communication skills
Degrees
Testimonials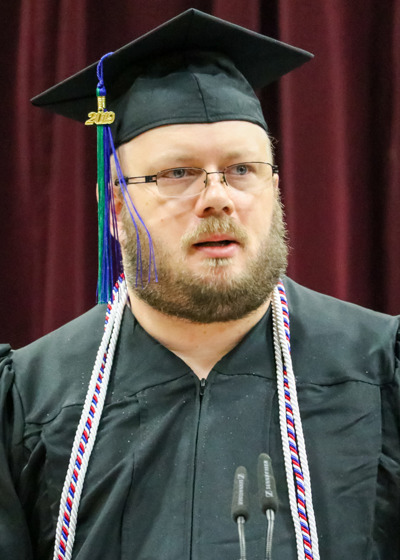 Matthew Benjamin
Business Transfer Pathway
I chose M State because of the smaller class sizes. Having been out of high school for 17 years, coming back to school caused a lot of concerns for me.
Employment Data