Early Childhood and Education Transfer Pathway
Transfer Pathways are designed so students can complete a specific associate degree at a Minnesota State college and transfer with junior-year status to a Minnesota State university to earn a bachelor's degree without losing credits or taking extra courses.
Body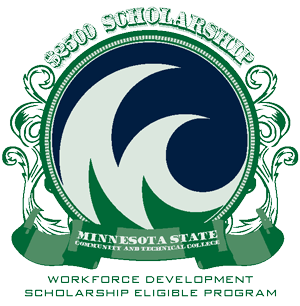 M State's Transfer Pathway in Early Childhood and Education prepares students to work as highly skilled professionals in the essential career field of early childhood education.
The Early Childhood and Education Transfer Pathway provides a solid foundation for students who wish to complete a bachelor's degree in elementary or early childhood education. Courses in the 60-credit AS degree focus on children from birth through age 8 and include onsite experience and instruction in behavior guidance, children with special needs, and the development of environments and curriculum for infant/toddler, preschool-age and primary school-aid children.
Observations and internships are a valuable part of M State's program, which is offered on the Detroit Lakes campus. These hands-on learning experiences are offered at many off-site early childhood programs such as Head Start, licensed family child care, preschools, infant/toddler care and school-age care. There are also opportunities to complete some lab work in our on-campus child care facility.
The program meets the educational requirements for assistant teacher and paraprofessional in an educational setting, assistant teacher and teacher in a child care setting and/or family child care provider, and group family child care provider.
Career opportunities
The Early Childhood Transfer Pathway prepare students for a wide range of positions, which can include:
Head Start program, preschool or child care center teacher

Food program monitor

RBPD (Relationship-based Professional Development) specialist

Home visitor

Achieve Trainer I

Public school paraprofessional or teacher aide

School-age childcare provider
Program graduates also are prepared to work with and on behalf of children and families in a variety of non-teaching career fields such as human service agencies and services, home visiting, coaching, early childhood management and child life.
The Early Childhood Transfer Pathway program has updated all curriculum to include the Minnesota Standards of Effective Practice for Teachers and The Minnesota Early Childhood Content Standards. Articulation agreements are in place with Southwest Minnesota State University and Mayville State University.
Here's what you'll learn
Developmentally appropriate learning experiences for children

Professional practices that meet the NAEYC Early Childhood Code of Ethical Conduct

Appropriate child guidance strategies based on developmental stages

Age appropriate nutrition practices for early childhood

Effective communication with parents and coworkers

Care and planning for children with special needs

Typical and atypical development in children ages birth through 8

Physical, emotional and safety issues related to child care
Meet the faculty
Employment Data