Visual Arts
This 24-credit certificate program pairs practical instruction with contextual coursework for a broad introductory overview of the visual arts, exploring everything from the prehistoric origins of art to modern methods of art-making.
Body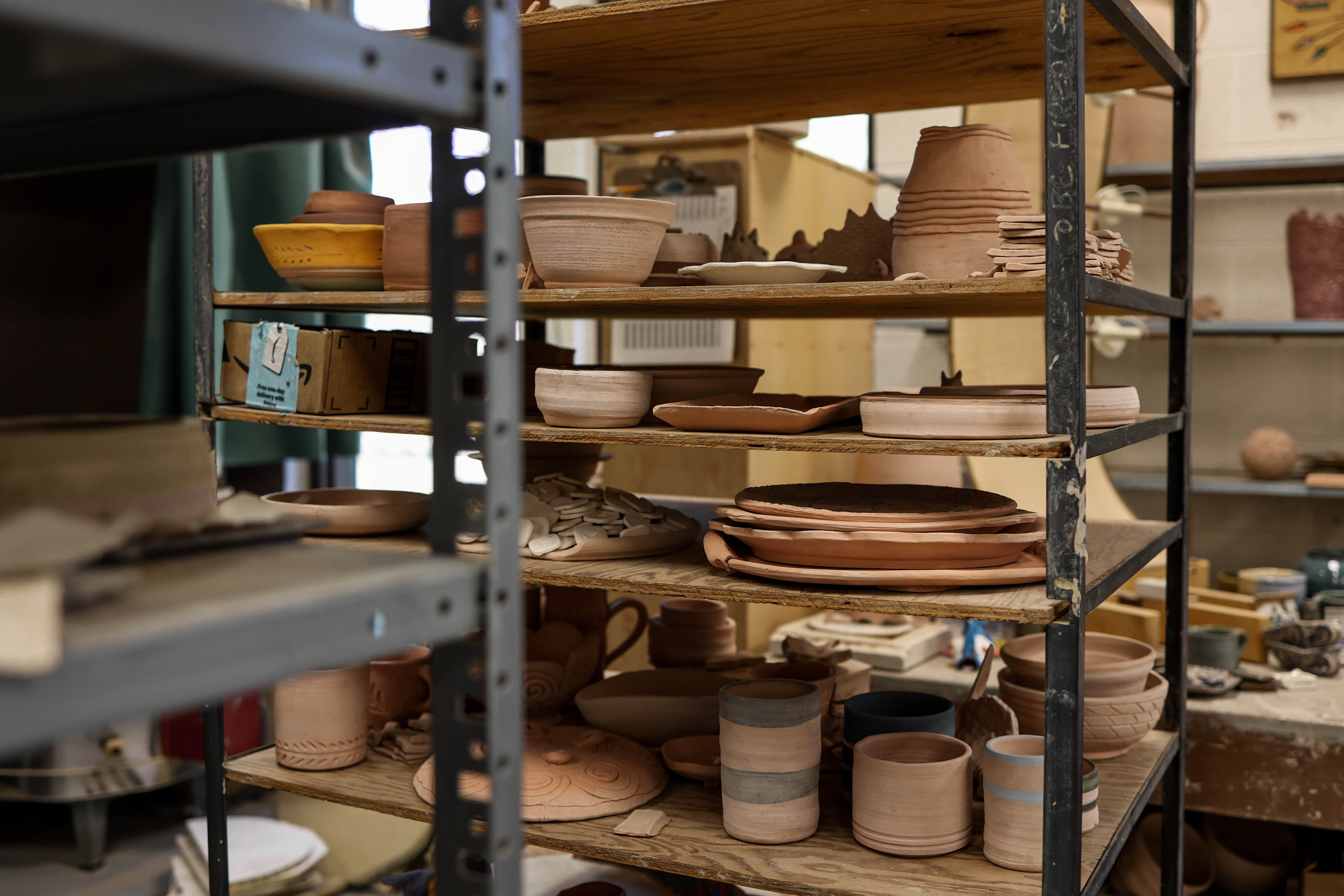 Painting, photography, printmaking, ceramics and other forms of visual art are at the heart of M State's Visual Arts certificate program, which aims to support and develop the artistic talents of students while also increasing their knowledge and understanding of the history and sociopolitical impacts of art.
Students in this program are taught the basic principles and methods of art-making and apply what they learn to their own original art pieces. They explore and analyze the work of various visual artists through the ages, examining and learning to differentiate the stylistic characteristics of major art movements and periods. 
Fostering students' creativity and enhancing their critical thinking and communication skills are key goals of the program.
The curriculum includes required and optional courses such as: Introduction to Art; Drawing I; Painting I; Photographic Art I; Art History: African, Asian, Islamic and Mesoamerican; Native American Culture; Foundations of Art (2-D and 3-D); American Art; Intermediate Art Studio; Handbuilt Ceramics; Art and the Environment; and others.
The Visual Arts certificate is available online or on our Fergus Falls campus, where M State's commitment to and passion for the arts are on display across the campus. Our facilities include studios for ceramics, painting, drawing and printmaking, a traditional darkroom, the Waage Fine Arts Gallery and the Charles Beck Gallery.
Students have opportunities to exhibit their work, and can create lasting professional network connections with national and international artists, by taking part in our Annual Visiting Artists Program.
Here is what you'll gain from the Visual Arts certificate program:
A broad knowledge of the scope and variety of the work of artists and art movements, along with their sociopolitical contexts.
The skills necessary to successfully engage in the creation of and appreciation for the visual arts.
The ability to develop complexity in conceptual discourse and discipline in physical practice.
The ability to use the English language effectively to read, speak, write and listen.