Advanced HVAC/R
M State's Advanced HVAC/R program provides you with the advanced training that will qualify you for specialized work with commercial refrigeration equipment and systems.
Body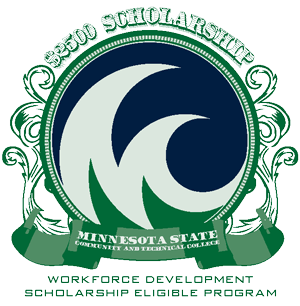 As a student in the Advanced Heating, Ventilation, Air Conditioning and Refrigeration program, you will gain the skills and knowledge needed to service and maintain commercial refrigeration equipment including walk-in coolers and freezers, supermarket refrigeration systems and ice makers. This 35-credit diploma is offered on M State's Moorhead campus.
Admission to the Advanced HVAC/R program (formerly Commercial Refrigeration) requires completion of M State's Heating, Ventilation and Air Conditioning/Refrigeration diploma program or previous experience in the commercial refrigeration industry with the permission of the instructor.
The comprehensive training - which includes essential skills in designing, installing and maintaining today's energy efficient refrigeration equipment - will prepare you for advancement in an expanding industry with a broad range of employment opportunities.
Here is what you'll learn
Troubleshoot and repair residential and commercial refrigeration appliances
Qualify for refrigeration recovery, recycling and retrofitting certification
Install residential and commercial refrigeration and air conditioning systems
Design and interpret electrical schematics and wiring diagrams
Learn industry safety practices and procedures
Degrees
Meet the faculty
Employment Data