NFPA 1001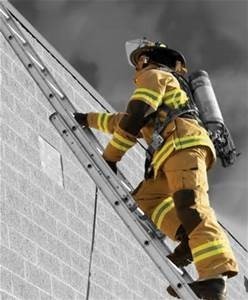 NFPA 1001 (Firefighter I & II)
Standard for Firefighter Professional Qualifications
The following classes are part of the classes classified under the NFPA 1001 standard:
Firefighter I & II (a total of 140 hours of mandatory training needed to complete the required certification testing) ** See attached Training Blocks** NFPA
HazMat included:
Haz-Mat Operations (NFPA 1001) 15 hours to assist the training elements for

certification
"Through the Smoke" (a MnSCU state-wide delivery)
New Firefighter Orientation
Crew Resource Management

Modern Building Construction
Live Fire Training (Structure, vehicle, LP)
OSHA required training (BBP, RTK, Confined Space, etc.)
SCBA Drills and Exercises
Positive Pressure Ventilation/Attack
Hose & Stream Evolutions (Basic to Advanced)
Fire Ground Operations Drills & Skills
Highway Incident/Roadway Emergencies
Large Room/Building Search Scenarios
If there is a class you don't see, please feel free to contact us to see what we can provide. Most classes are conducted in 3-4 hour formats, but can be modified to meet your department's needs.