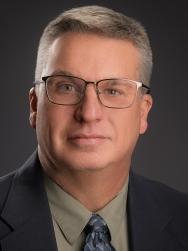 Political Science and History Faculty
(218) 299-6580 - Moorhead
In my classes, I try to get students to understand the relationships and interactions between politics, history, geography, economics, and philosophy. No matter which course you take, my hope is that by the end of that class, you'll appreciate how these disciplines are interconnected. I'm also a fan of using simulations and games in the classroom (especially the US History sequence and the 2000-level Political Science courses). If you're into role-playing games, LARPing, or even D&D, you might enjoy one of those classes.
For research interests, I've spent most of the last two decades observing, collecting data, studying, writing about, and talking about North Dakota politics (both statewide and locally in the Fargo area).
Editor, Journal of Political Science Education (2016-2022)
Co-Chair, American Political Science Association Status Committee on Community Colleges (2021-2024)
Program Committee Chair, American Political Science Association Teaching and Learning Conference (2015)"
Contact