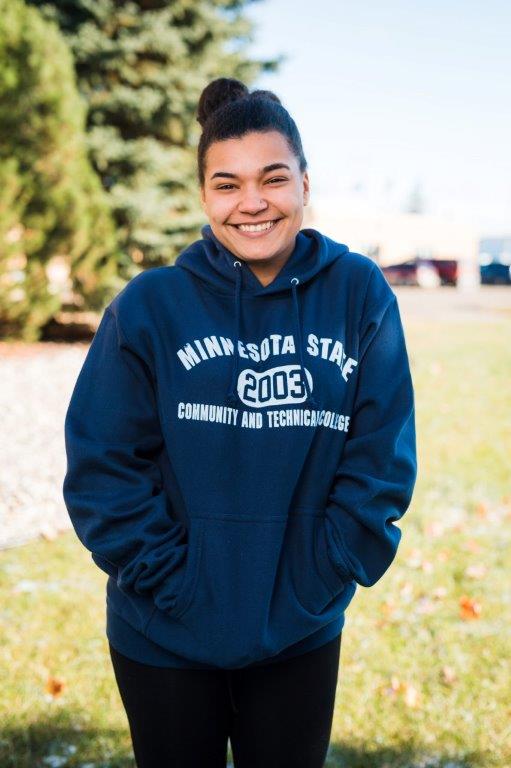 Associate of Arts - Liberal Arts and Sciences
I chose M State because I don't learn well in bigger classrooms. I have a harder time asking for help when I can't get the one-on-one help that I need from a teacher. I knew that being in smaller classrooms would help me not feel so overwhelmed. Plus it's close to home!
M State is a great place to start on a path toward a successful future.
Sydney graduated in 2018 from Fergus Falls High School and attends the Detroit Lakes campus.