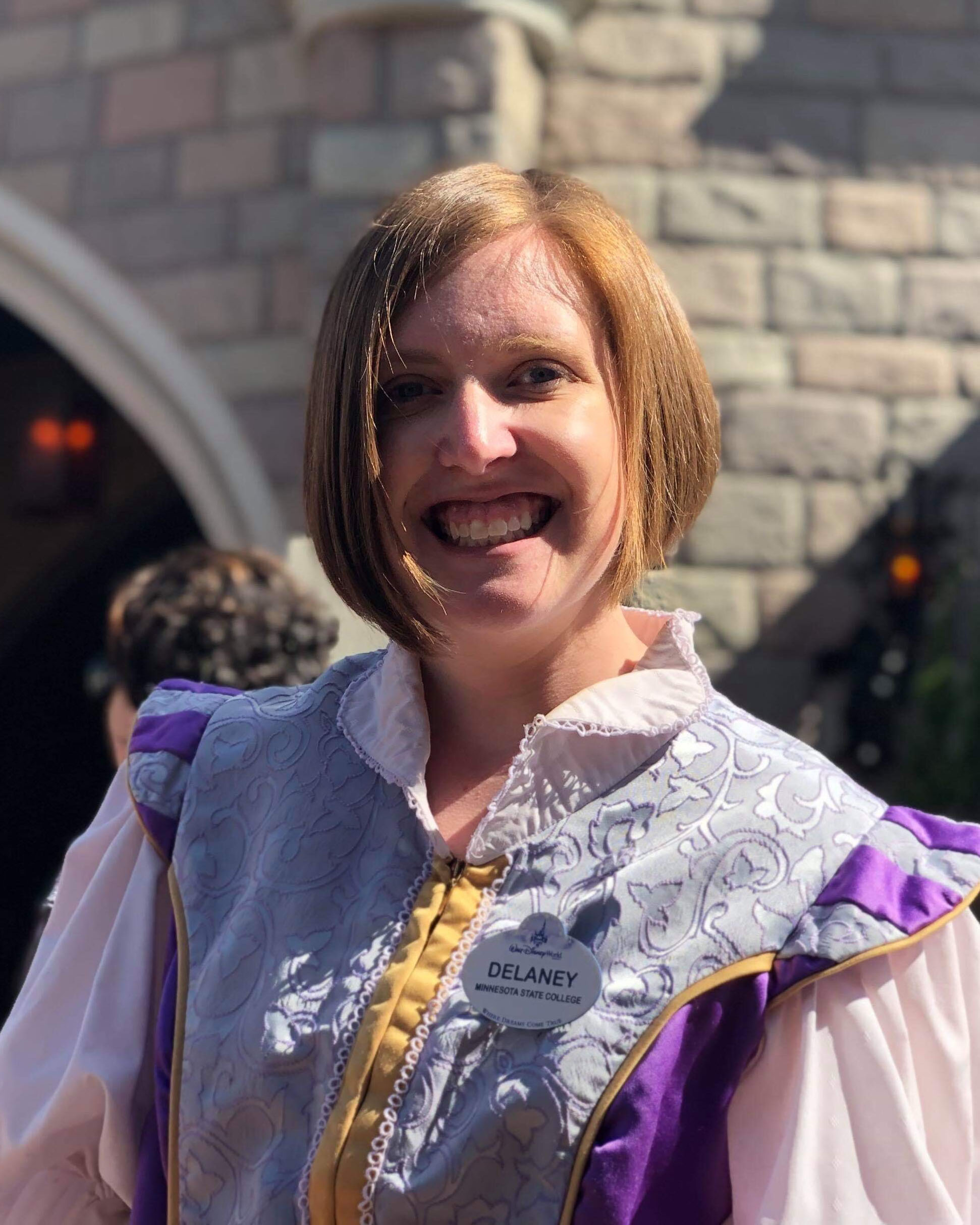 My academic journey was never the easiest. I always struggled … so I didn't know if college was for me. After being put on academic probation at three colleges, I decided that I needed a break from college and started looking for a job instead. About two years later, in January 2017, I decided to try college again and enrolled at M State in Moorhead to try to get my business and marketing degree. This time, everything changed. I completely turned my grades and my life around.
I can't put into words the impact M State had on my life, specifically the incredible women who lead and instruct the Business: Management, Marketing and Sales degree. Lynn Kaiser, my advisor, coached and mentored me through everything and was always there when I was falling short and wasn't feeling confident in myself. In the fall of 2017 I made the President's List, something I thought would never be possible.
In August 2018 I applied for the Walt Disney World College Program for the Spring 2019 semester, and a month after I applied I got accepted. Growing up, my family always went to Walt Disney World for vacation, so my dream was always to become a Walt Disney Cast Member. I absolutely love it down here. I've met lifelong friends and gained professional skills in world-renowned customer service, marketing and communication that will help me in my future business and marketing career.