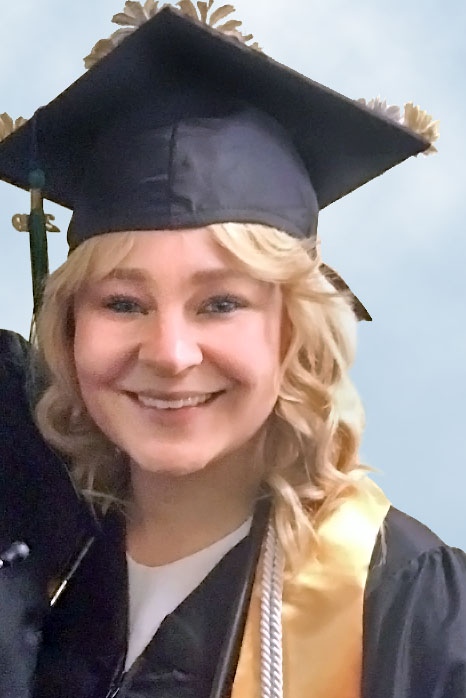 When I first entered M State, I was unhappy with my life, working a job to make ends meet and dragged down with the responsibilities of being a single mother. I wanted more with my life, and I wanted more for my daughter. I decided that I would try and at least walk into the school and see what, if any, options I had.
During my first semester, I realized I was drawn to the sciences and decided to pursue a degree in nursing to help impact the lives of others in a positive way. There were many obstacles – I entered as a single mother, I was late in graduating from high school and I was behind significantly in mathematics. I failed my first two math classes, and my admission to the nursing program was pushed back twice due to my lack of skills. I felt defeated many times. I leaned on faculty for support and received support back in abundance. I was able to achieve each goal that I set out to attain, and M State helped me through each and every step of the way.
The instructors at M State are fabulous, and the culture of academic excellence prepares you for an entry level job or the opportunity to transfer to another college to advance your skills. Every M State staff member had a significant impact on my life, and I am truly grateful for an education that was attained in such a supportive atmosphere.
M State has completely changed every aspect of my daughter's and my current and future life. I have a bright future with a mind full of knowledge that I am ready to share with the world. I have accepted a home care position and am enrolled in a bachelor's program to advance my nursing degree. I want to look at the big picture of health care and help individuals who are facing socioeconomic and internal barriers to health.
Chelsie Isacson graduated with honors from M State's Wadena campus with her Associate Degree in Nursing in May 2019.