Live Online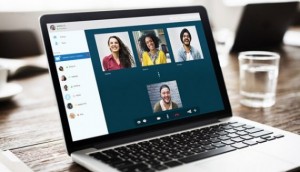 Live interactive training in a virtual classroom
Courses for professional skill enhancement

Personal and professional growth opportunities

Administrative and managerial services
Minnesota State Community and Technical College, in collaboration with partner colleges throughout Minnesota, is offering live online training by high-quality industry experts in an interactive virtual classroom experience. Employees can train right at their company and individuals can train from home or any location they choose using a laptop, tablet or mobile device with microphone, video camera, and internet connection.
Click the link below to see the newest course offerings.
WDS Live Online Course Offerings
Interactive distance learning (ITV) - this training option allows the instructor to be in one location and broadcast at another location or multiple locations at the same time time. It's a great option for companies with multiple locations since the same training is being viewed by all employees simultaneously. The instructor can interact with those individuals at other locations; all can actively participate at once. At the off-site locations, the instructor is broadcast on TV screens, which allows for individuals to feel as if they are all at the same location. Each of our campuses has this unique training option, and it is also available at many facilities with an internet connection.
Enrichment courses (Ed2Go) - we offer a wide range of interactive online courses. All courses are taught by expert instructors, many of whom are nationally known authors. Online courses are affordable, fun, fast and convenient.