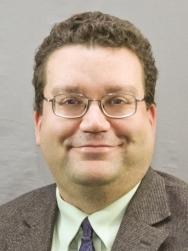 (218) 846-3792 - Detroit Lakes
Jody Hibma is a product of the community college system in Minnesota, graduating with an Associate of Science degree from Worthington Community College. He earned a Bachelor of Science degree from South Dakota State University in Brookings and a Master of Science from Central Michigan University in Mt. Pleasant. His graduate degree specialization is reptile and amphibian biology.
Since 1997 he has taught science courses at five colleges in two states and also spent four years in biomedical research at Sanford School of Medicine of the University of South Dakota in Vermillion.
Courses Taught:
BIOL 2260: Human Anatomy & Physiology I (and Lab)
BIOL 2262: Human Anatomy & Physiology II (and Lab)
BIOL 2267: Medical Microbiology (and Lab)
BIOL 1104: Biology of Human Concerns
BIOL 1122: General Biology I
BIOL 1107: Environmental Science Issues
Research Interests:
*Sensory ability in reptiles/amphibians
*Conservation issues related to reptiles/amphibians
*Human microbiota
*Metabolism of vitamin D3 in green iguana lizards
*Presence of the mutated protein ATM in the insulin/glucose pathway
Contact