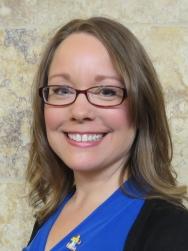 Program Coordinator, Child and Adolescent Therapeutic Behavioral Health and Autism Spectrum Disorder; Psychology Faculty
(218) 299-6842 - Moorhead
Jennifer Redlin joined the M State faculty in 2003 and directs both the online Child and Adolescent Therapeutic Behavioral Health and Autism Spectrum Disorder programs, and is a psychology instructor. She has been conducting research or teaching in the field of applied behavior analysis (ABA) for more than 20 years.
Redlin has also taught undergraduate and graduate psychology courses at Capella University, North Dakota State University, Argosy University and Minnesota State University Moorhead. She has served as research coordinator/psychological assessor and as an Institutional Review Board coordinator/member at the Neuropsychiatric Research Institute in Fargo.
She has presented at regional, national and international conferences and has published extensively on the topics of ABA, eating disorders and childhood trauma.
Redlin earned her bachelor's degree in psychology and her master's degree in clinical psychology from North Dakota State University.
Contact