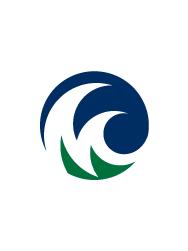 (218) 736-1613 - Fergus Falls
Jim Iverson is the director of the concert band and woodwind studies at M State. His public school teaching career spanned 35 years, including seven in Lake Park and 28 in Fergus Falls. He earned his Bachelor of Arts in music education from Concordia College and his master's degree from Southwest Minnesota State University.
Under his leadership, the Fergus Falls High School Marching band appeared in the historic 2009 Presidential Inaugural Parade in Washington, D.C., and the high school's Wind Ensemble was selected to perform at the Minnesota Music Educators Midwinter Clinic in 1991 and in 2003. They also won the Grand Champion Award in the New York City Music Festival in 2001.
Iverson was named Fergus Falls Teacher of the Year in 2001, and in 2014 he was inducted into the Fergus Falls Arts Hall of Fame. In 2015 he was honored as Minnesota Music Educators Association Music Educator of the Year. He has served on state and regional boards for the Minnesota Band Directors Association and the Minnesota Music Educators Association, helping to organize the northwest region MBDA and serving as its first president. He is a member of the Phi Beta Mu Fraternity of Minnesota Band Directors and remains an active adjudicator, clinician and guest conductor.
Iverson also supports music education through the scholarship he and his wife Bonnie established in 2020 through the 544 Foundation in Fergus Falls. The scholarship is for students majoring in music education or performing in their respective college groups. It is the hope that helping to foster our young music educators will help music thrive in our school systems going into the future. Music Makes The Difference!
Contact