M State Branding Guide
A brand isn't just a logo. A brand includes the names, terms, symbols or a combination of these things that communicate who an organization is and what products or services it provides. It also encompasses what people say and do and how the consumer feels about the organization along with its products and services. Solid branding helps to build the overall recognizability of an organization.
2018-2020 Minnesota State Community and Technical College Branding Guide
Official College Visuals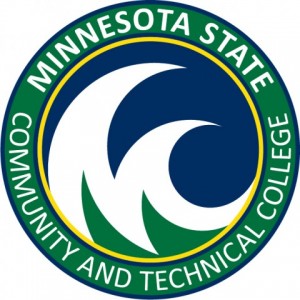 The college logos are the official marks of Minnesota State Community and Technical College. They are the images that the college uses to represent itself in all communications and marketing. A college logo should appear on all forms of official communication and be large enough for all words to be legible. Our logos are available in multiple versions to accommodate a wide range of needs.
Below you will find the most commonly used official logos for the college. Use the EPS files for high-quality functions such as design software and commercial print applications. Use the JPEG file for electronic, web and basic print purposes.