Spring Semester 2021 Return to Learn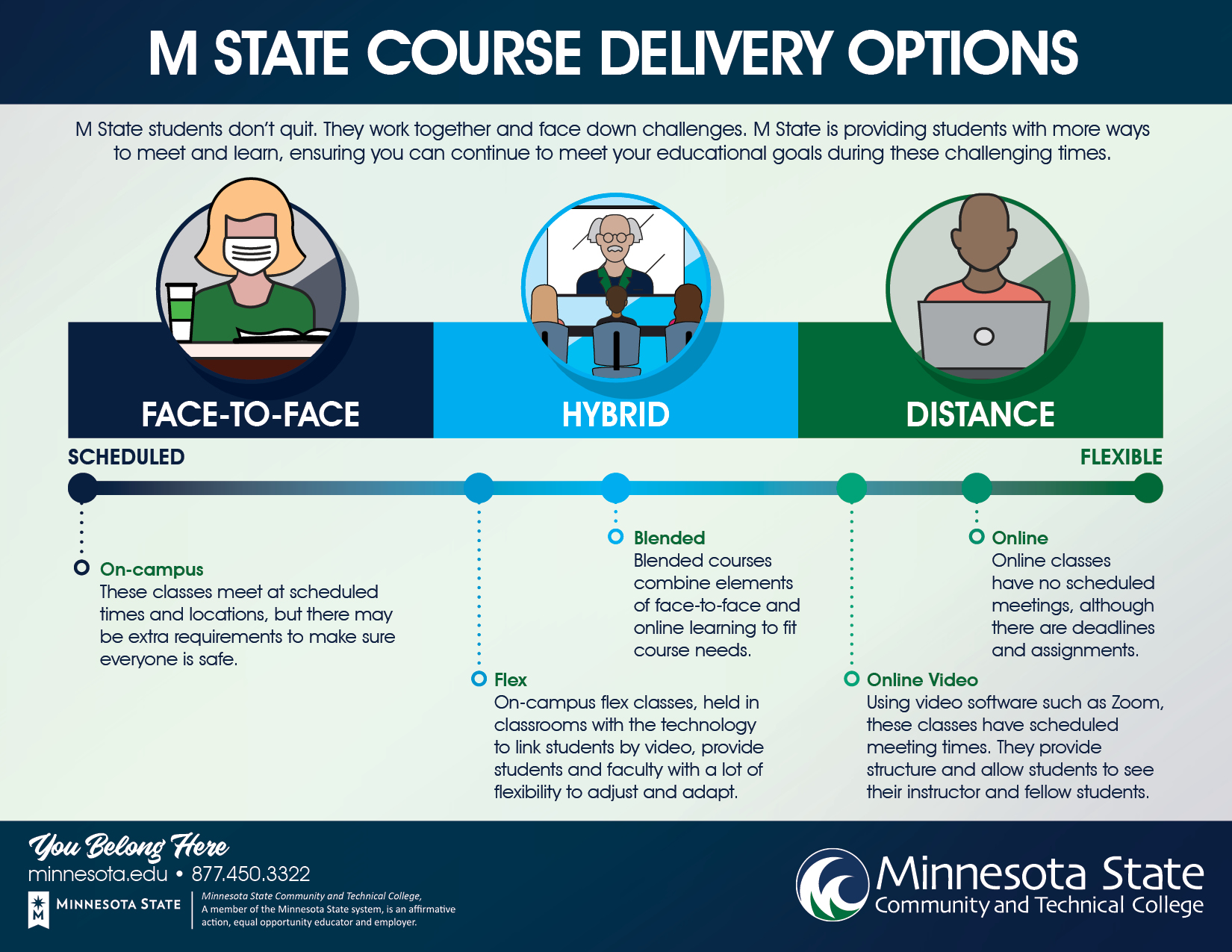 Face-to-face courses

On-campus

With plans to prioritize the health and safety of the M State community, face-to-face learning experiences are being offered for hands-on classes and labs. Your classes will meet at scheduled times and locations, but there will be extra requirements — from health checks and masks to maintaining distance in the classroom — to make sure everyone is safe. We will be watching CDC guidelines closely and may adjust during the term.

Hybrid learning courses

Flex

These on-campus classes are held in classrooms that can link students by video, providing students and faculty lots of flexibility to adjust and adapt.

Blended

Blended courses combine elements of face-to-face and online learning to fit course needs. Check your class schedule for details.

Distance learning courses

Online

You'll have deadlines and assignments for online classes, but there are no scheduled meetings. Complete work before the due date at a time that works with your schedule. These classes will give you extra practice in writing as you'll use email and discussion messages to connect with your faculty and other students.

Online video

Using video software such as Zoom, these classes have scheduled meeting times. They provide structure and allow students to see their instructor and fellow students. You'll have assignments and deadlines beyond the scheduled video meetings, too.
​​​