Medical Assistant
Prepare at M State to fill the growing need for multi-skilled professionals in the health care industry.
Body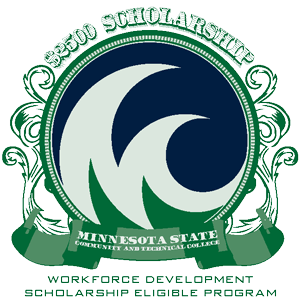 M State's 37-credit Medical Assistant diploma program addresses a need in the regional health care industry by training multi-skilled professionals to perform both administrative and clinical duties in clinics, physician offices and other health care organizations.
In addition to skills in medical office processes related to billing, insurance and electronic medical records, students complete two clinical procedures courses where they develop basic clinical and laboratory skills. The program concludes with 180-hour hours of clinical experience under the direct supervision of a physician. Graduates will be eligible to take the National Certified Medical Assistant (NCMA) certification exam.
The program is based on M State's Detroit Lakes campus, and Medical Assistant students must have current immunizations and undergo a criminal background check.
The U.S. Bureau of Labor Statistics expects employment in the medical assistant field to grow "much faster than average" through at least 2026, driven primarily by technological advances and an increased demand for preventive medical services as the baby boom population ages.
Here is what you'll learn
Effective communication with patients, families and health care teams of diverse backgrounds
Medication administration and clinical procedures including compiling patient data, measuring blood pressure, drawing blood, and performing electrocardiograms and pulmonary function testing
Valuable skills in medical office procedures including introductory billing and coding
Job performance within ethical and legal boundaries of a medical assistant's scope of practice
Computer literacy skills through electronic health records
Health care administration techniques that provide a quality patient experience
Medical laboratory techniques used in the collection of specimens, testing and interpretation of lab results
Meet the faculty
Employment Data