Yamaha supports M State PowerSports with donated motor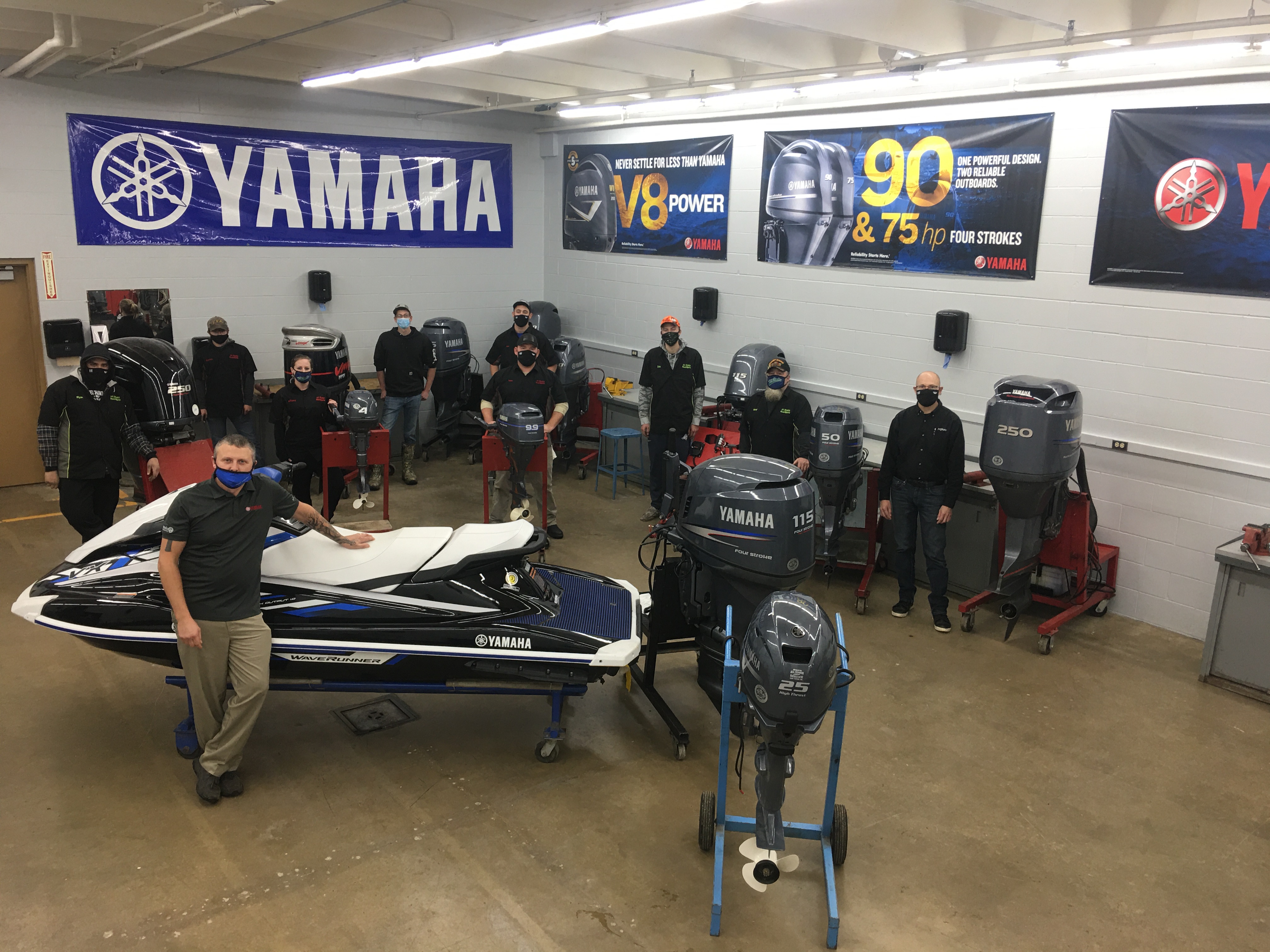 Long-time PowerSports Technology supporter Yamaha recently donated a 25 hp outboard engine as part of its partnership with the marine technician training program on M State's Detroit Lakes campus.
The M State program was the first in the nation to participate in Yamaha Marine's Technical School Partnership, which recently signed its 100th partner college. No. 100, Prince William Sound College in Valdez, Alaska, is taught by a 2018 graduate of the M State program.
M State PowerSports instructor Glen Bucholz was quoted in an article announcing the TSP news on the Boating Industry website, which also featured a photo of students in the M State program. When Yamaha posted the photo on its facebook page, Bucholz said it shot up to the 3rd most liked post of 2020 for them, adding "I think we can get up to No. 2 before year's end."
The Yamaha motor was donated to the PowerSports program by local Yamaha rep Donald Meyer.
Yamaha industry certifications are one of the dozen certifications that can be earned by students in M State's PowerSports program, which is currently accepting new regular and PSEO students for spring semester. With innovations in flexible scheduling, many PowerSports courses now can be completed in four-week blocks.
Spring semester classes begin Jan. 11, 2021.