Staebner receives Civic Fellow, World Citizen awards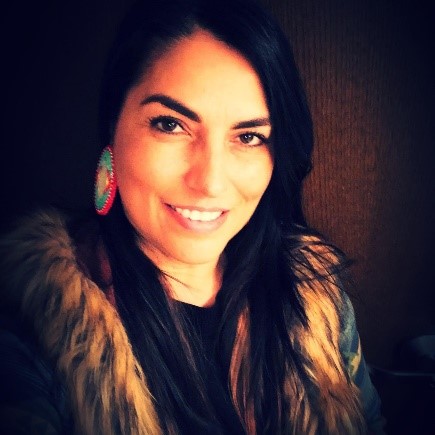 M State student Melody Staebner has been recognized for her achievements and community involvement with state and national education awards.
Campus Compact, a national coalition of colleges and universities that promotes civic education and community development, has named Staebner as a Campus Compact 2021 Newman Civic Fellow. As a fellow, she will have access to learning opportunities, scholarships and post-graduate opportunities aimed at providing personal, professional and civic growth.
She's one of 212 fellows selected from two-year and four-year colleges and universities in 39 states, Washington, D.C., and Mexico.
Staebner, a first-year Moorhead campus student in M State's Associate of Arts - Social Science program, also has been awarded a $500 Mark Welter World Citizen Award Scholarship for the current spring semester.
The award, sponsored by the Welter Family Foundation and the student advocacy group LeadMN, is a tribute to Minnesota State students who best exemplify the thoughts, words and actions demanded by citizens of an interconnected 21st century world. Approximately 20 students are recognized from Minnesota State's 30 two-year colleges and seven universities each year.
Staebner has led community and outreach work for 18 years as the program coordinator for the Indian Education Program for the Fargo and West Fargo schools. She also serves on the National Alyce Spotted Bear and Walter Soboleff Commission on Native Children, North Dakota Indian Education Advisory Council, North Dakota ESSA Tribal Stakeholder Committee, North Dakota Native American Essential Understandings Committee, Woodlands and High Plains Powwow Committee and the Youth Works Board. 
In nominating Staebner for the Newman Civic Fellow award, M State President Carrie Brimhall wrote that "she is an intentional leader who is dedicated, passionate and enthusiastic, and she has an incredible positive energy. We are very proud of all she has accomplished and excited to watch her journey as it unfolds."