Spartan golfers advance to national tournament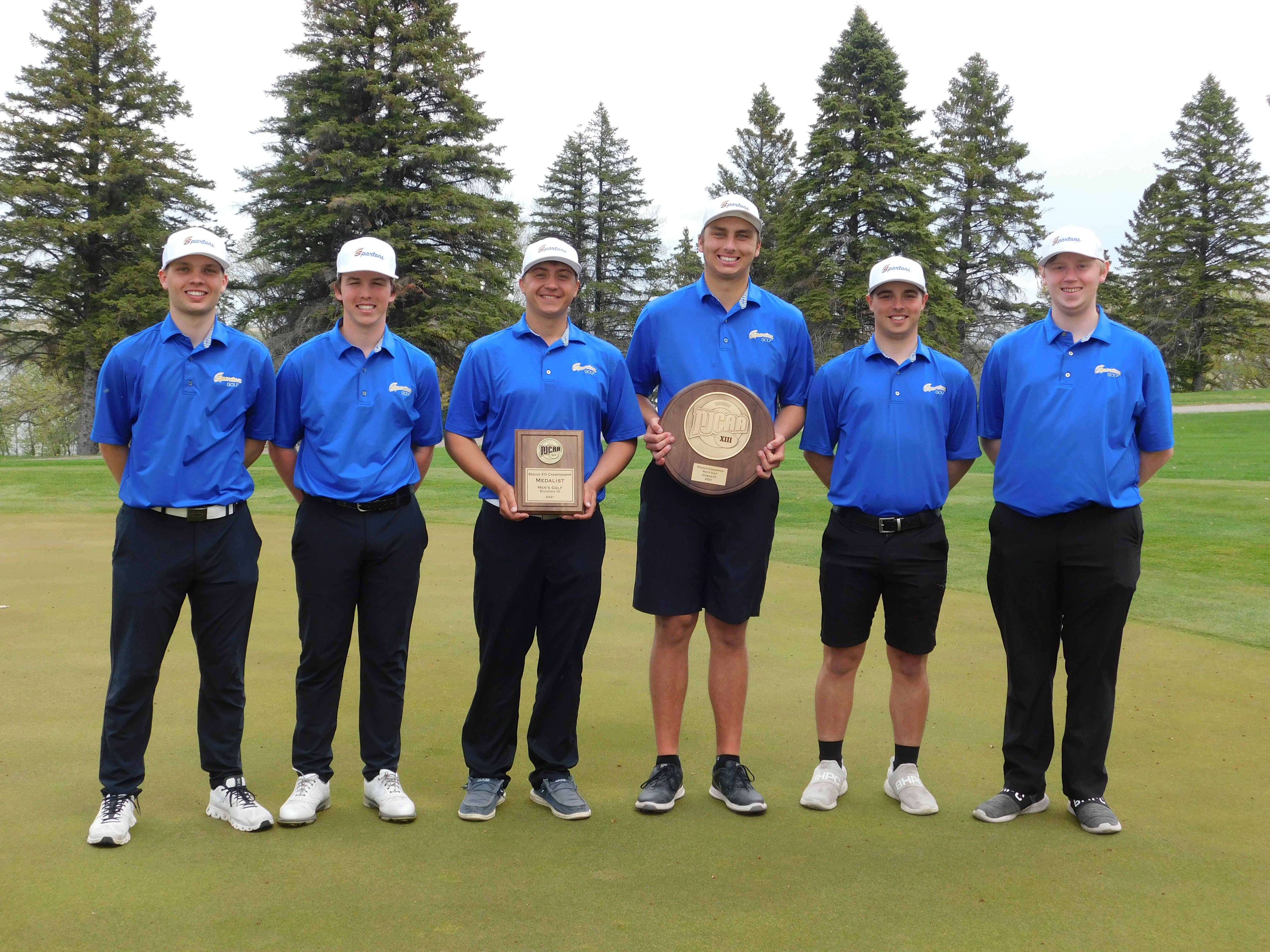 Congratulations to the M State Spartan golfers, who are advancing to the NJCAA Division III national tournament after winning their 10th consecutive Region XIII title.
In regional play May 12 and 13, the Spartans fired a two-day total of 614 to defeat Alexandria Community and Technical College (722) and Southwest Technical College (723) at Pebble Lake Golf Course in Fergus Falls.
"I was so pleased with the way we played and competed today," M State coach Jason Retzlaff said after Thursday's final round. "The guys earned it with an outstanding round of 303 and should have a lot of confidence going into the national tournament.
"This is a high-quality group of young men on and off the golf course, and I am so happy that they will have the opportunity to compete in New York for a national championship next month."
The national tournament is set for June 8-11 at Chautauqua Golf Club in Chautauqua, N.Y.
Spartan Wyatt Blomseth took medalist honors in the regional tournament, shooting a first-day total of 79 and 70 on the second.
"Wyatt Blomseth played a near flawless round today and made no bogies," Retzlaff said following play Thursday. "He missed very few shots and, if he did, his putter was on fire, so it didn't matter. It was one of the most well-played rounds we have had in our program."
M State individual results were:
Wednesday
Carter Justesen-76
Grant Inniger-77
Wyatt Blomseth-79
Hunter Burnside-79
John Vall-82
Thursday
Wyatt Blomseth-70
Grant Inniger-76
Hunter Burnside-76
Carter Justesen-81
John Vall-83
M State has finished in the top five each year during its national tournament run, including winning the national championship in 2012. Although the Spartans qualified for the 2020 tournament, it was canceled due to the pandemic.
Pictured are, left to right, Carter Jestesen, Hunter Burnside, Wyatt Blomseth, Grant Inniger, John Vall and Mike Vall.
Photo courtesy of Jeff Haukos