SHRO named a national Merit chapter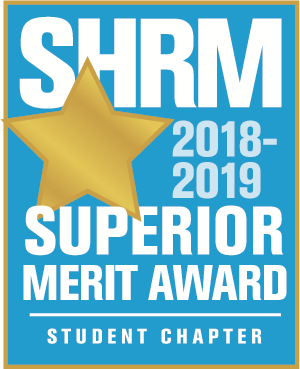 M State's Student Human Resource Organization has received the 2018-19 national Superior Merit Award for its excellence and the achievements of its student members.
The designation is awarded by the national Society for Human Resource Management to outstanding student chapters. The merit program recognizes achievement in the areas of professional operation of the chapter, professional development of members, support of the profession and partnership with SHRM.
M State's Student Human Resource Organization, based on the Moorhead campus, has been affiliated with SHRM since 2006. The student group currently has 16 members and is advised by Human Resource faculty member Loren Haagenson. During the past academic year, its members attended the North Dakota Student Human Resource Conference, volunteered at the campus job fair, raised money for student scholarships and assisted with M State student life activities. Students also had an opportunity to network with human resource professionals.