Retzlaff honored as golf's Region XIII MCAC Coach of the Year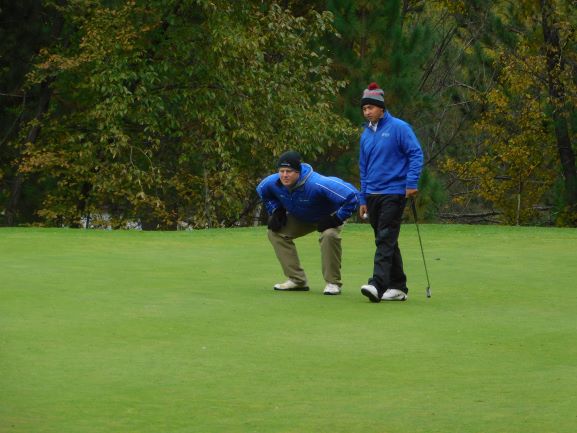 M State golf coach Jason Retzlaff was recently recognized by the sporting company Gopher Sport for his selection as golf's Region XIII Coach of the Year. Retzlaff was chosen for the honor by his coaching peers at two-year colleges in the Minnesota College Athletic Conference.
The recognition followed the M State Spartans' performance at the 2018 regional championships in October, winning the meet by two shots over runner-up Southwest Wisconsin Technical College.
Retzlaff's Spartans are perennially one of the top National Junior College Athletic Association golf programs in the nation. This is the 8th consecutive year that the team has qualified for the NJCAA Division III national championships, scheduled for June 4-7, 2019, in Chautauqua, N.Y.