PN students answer call for COVID testing volunteers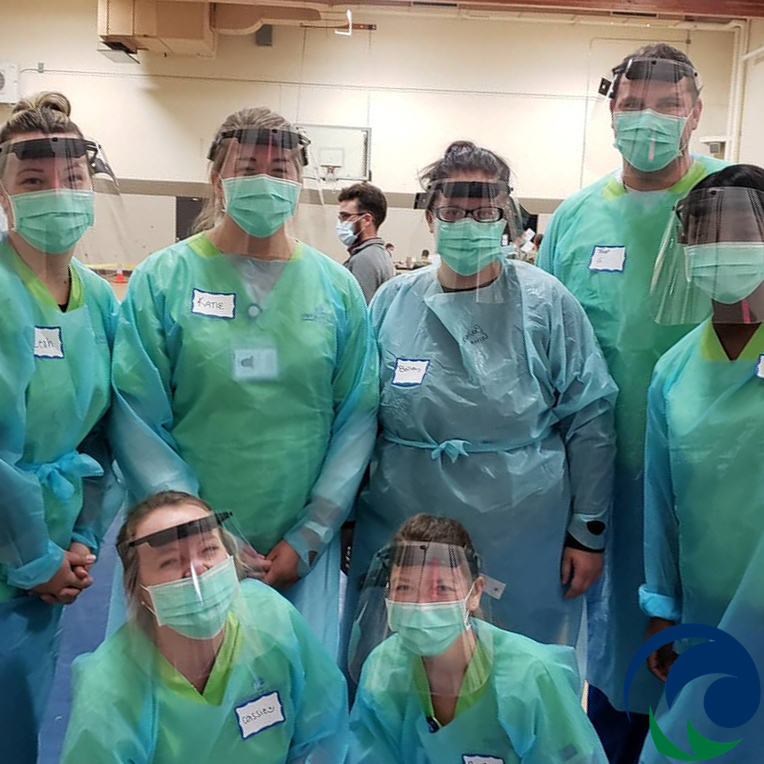 Two dozen M State nursing students responded to the call for volunteers at the Minnesota Department of Health's community-wide COVID-19 testing event in Moorhead on Sept. 29-Oct. 3.
Nearly 1,400 tests were administered at the Moorhead Armory during the three days. Erica Berg, director of M State's PN program, said the students were asked to do an array of tasks, including administering the nasal swabbing for the tests, transporting tests to storage, gathering supplies and helping with the flow of people at the clinic.
"I was contacted by the Minnesota Department of Emergency Planning and asked if we could help staff the event just 18 hours before it was supposed to start," Berg said. "No hesitation at all – the students jumped at the chance. Our feet were sore, but what a great opportunity."
The students are all enrolled in the practical nursing program on M State's Moorhead campus.