Nursing students aid in vaccination efforts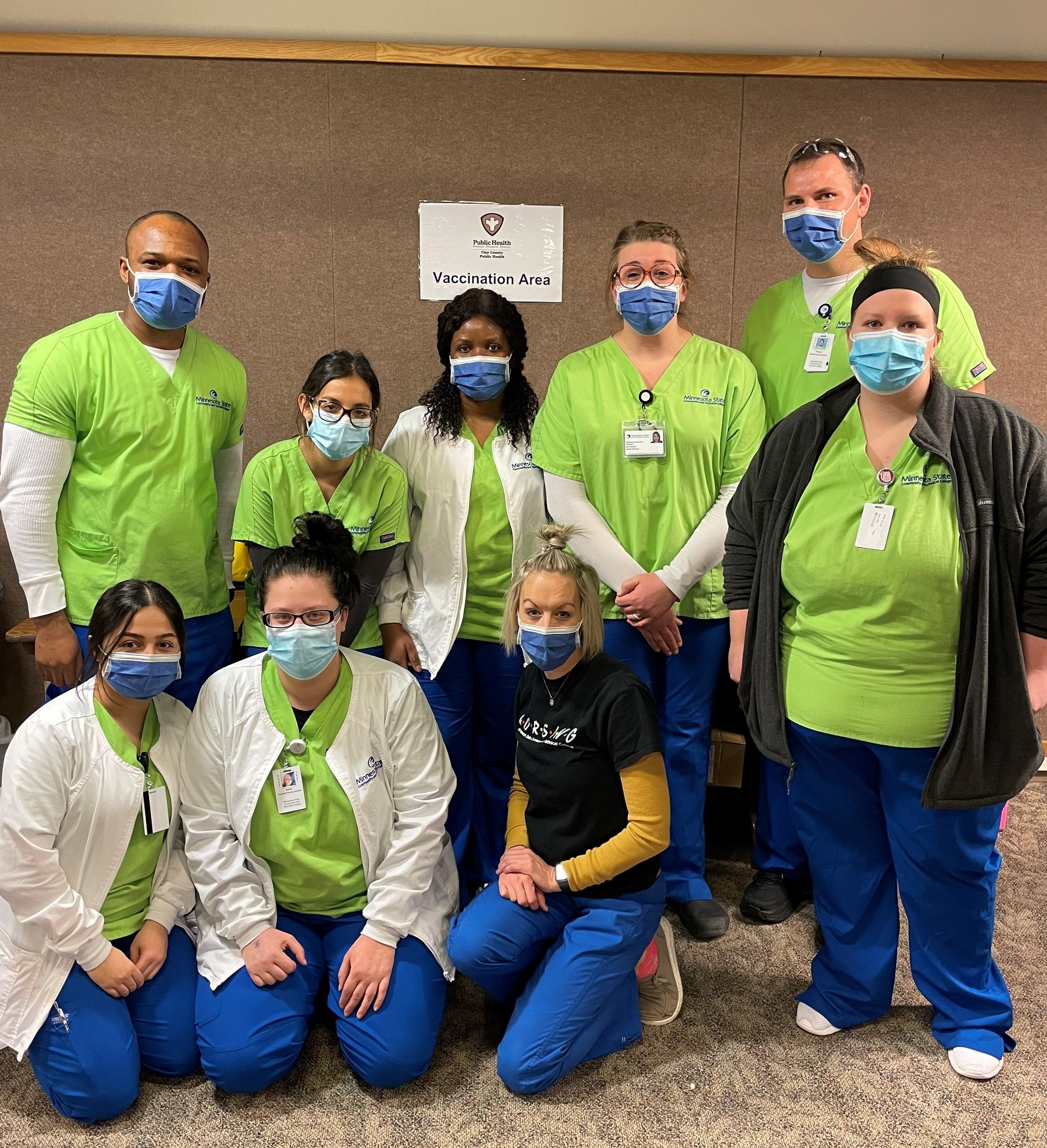 M State Practical Nursing students assisted at the recent Clay County Health Department COVID-19 vaccination clinic, which served educators and childcare providers at the Hjemkomst Center in Moorhead.
M State PN Program Coordinator Erica Berg said the eight students, all doing their clinicals through Sanford Health, each had their own station where they administered a total of 404 Moderna vaccines during the day-long event. Students completed required computer education related to vaccine information and computer charting software prior to the event, then completed vaccine education and documentation with each of the patients.
Berg assisted by thawing vials of vaccine and filling syringes with doses to speed up the process. She said students will be assisting at upcoming vaccination clinics as long as vaccine is available.
"The whole situation seems so surreal for these students. To provide assistance with testing and vaccinating during a pandemic is such an invaluable experience," Berg said. "To have community health partners reach out to me for assistance means a lot to me and this program. The support for our students has always been great!"
The 40-credit Practical Nursing diploma program is offered on M State's Moorhead campus.