New exhibit features paintings of abstract artist Karan Ouren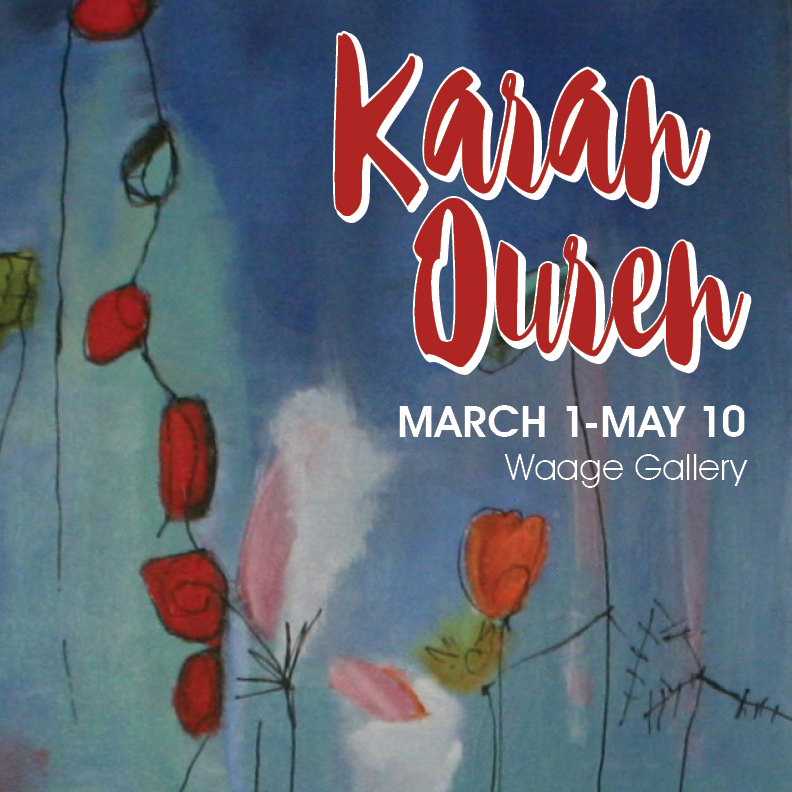 The paintings of abstract artist Karen Ouren will be on display in the Waage Gallery at Minnesota State Community and Technical College through May 10. The exhibit is free and open to the public.
Ouren has been an artist working in acrylics since 2007, when she began painting floral, landscape and seascape artwork. In 2012 her focus turned to abstract art, which she found was not an easy art form.
She began reading books by various artists and watching abstract painting tutorials, and then began applying the techniques she learned to her own style of painting. Her current works from 2015-2019 are the results of her determination and experimentation in learning and working in the abstract form.
M State art instructor Lori Charest describes Ouren's work as "colorful and filled with joy."
Ouren has exhibited her work in North Dakota and Minnesota, including at the Hjemkomst Center and Rourke Art Museum in Moorhead and at the Kaddatz Gallery in Fergus Falls, where she is the on-site manager for the Kaddatz Artist Lofts.