Murderous mayhem takes the stage at M State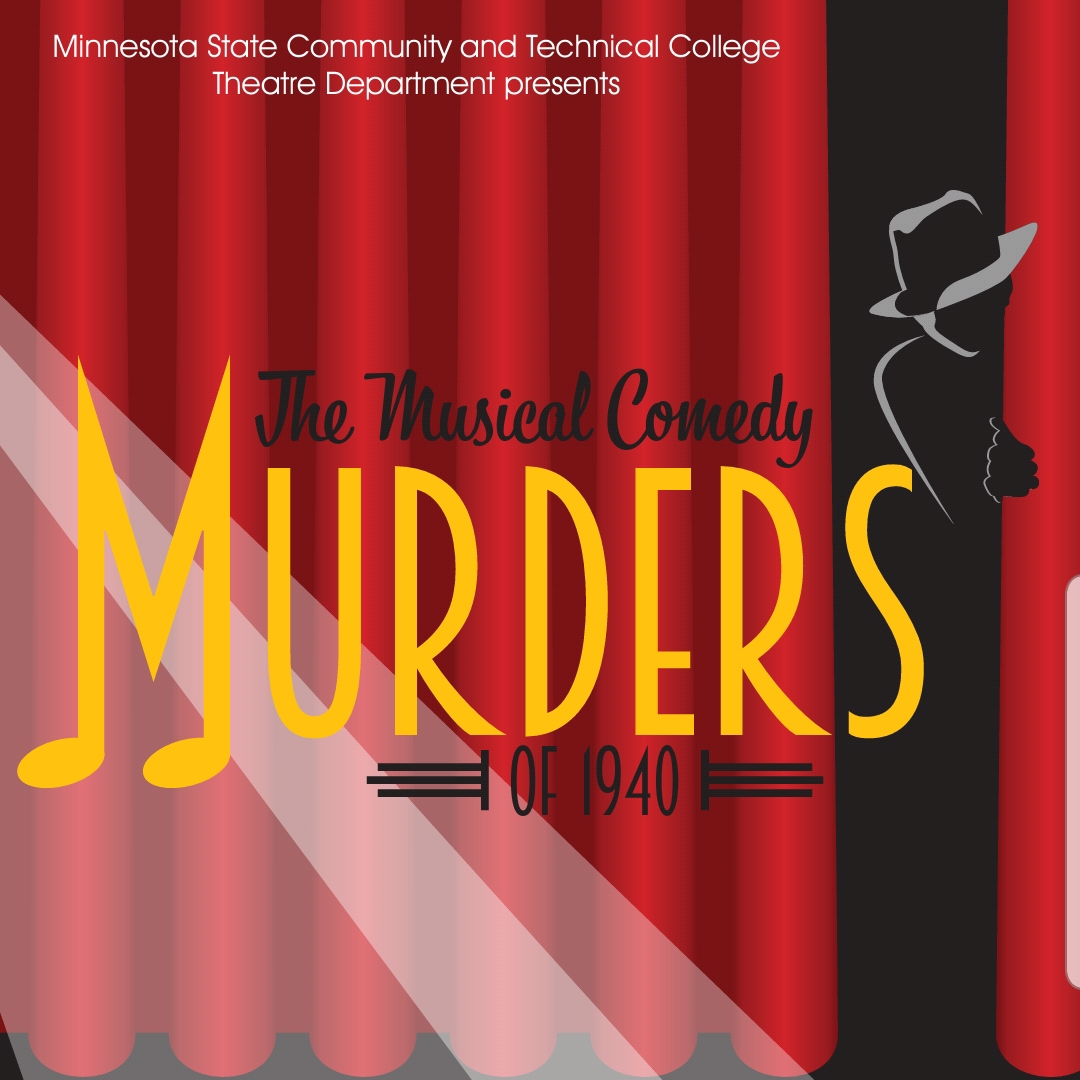 Murderous mayhem takes the stage in the Minnesota State Community and Technical College Theatre Department's upcoming production of the "The Musical Comedy Murders of 1940."
In this John Bishop comedy, backers of a Broadway show gather in a New York mansion for an audition but, while everyone is trapped by a blizzard, the bodies start to fall. Has the mysterious Stage Door Slasher struck again?
Directing "The Musical Comedy Murders of 1940" is Stefanie Gerhardson, and the cast includes Jacob Woody of Lake Park; Derrick Pfingsten of Rothsay; Jeremiah Kratzke of Detroit Lakes; Devin Cordahl of Park Rapids; Charles Wimer of West Fargo; and Austin Begley, Angel Grenvik, Taylor Larson, Georgia Molstad, Andrew Rasmusson and Tobias Simonsen, all of Fergus Falls.
Performances are set for 7:30 p.m. Friday and Saturday, Nov. 1-2 and Nov. 8-9, and 2 p.m. Sunday, Nov. 10.
Ticket prices are $11 in advance and $14 at the door for adults, and $9 in advance and $10 at the door for students. Tickets are available at the M State Box Office, by calling 218.736.1600, online at mstatetickets.com or at the door.