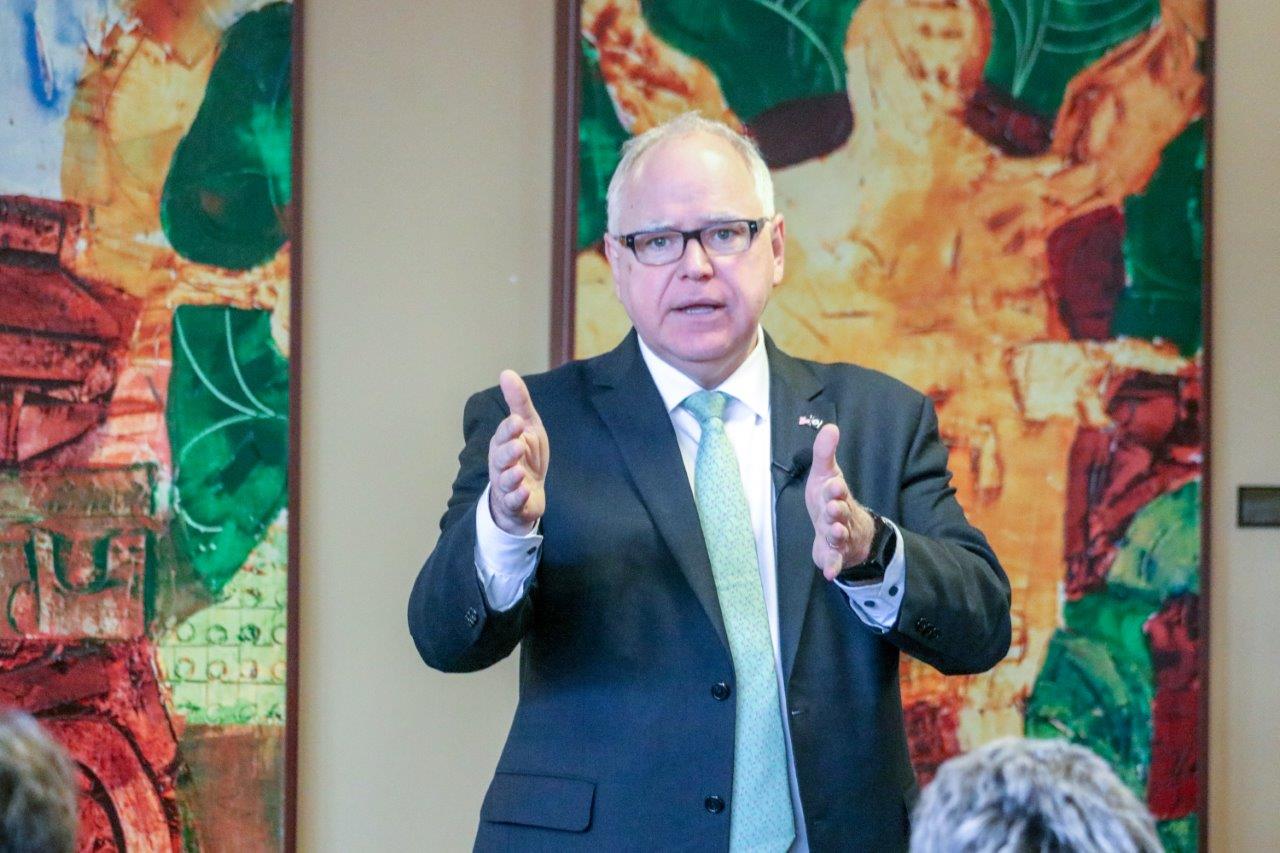 Minnesota Gov. Tim Walz touted his support for higher education funding during a stop Wednesday at M State's Moorhead campus, where he met with nearly 40 students, college staff and community members.
Walz, a former high school teacher in Mankato, is advocating $54 million in additional funding for grant programs that would apply toward tuition costs at two- and four-year Minnesota colleges. The expanded grant program would target students from families making up to $45,000 annually. The proposed budget also includes $150 million in asset preservation investments, but falls short of the budget requested by more than $190 million.
In their conversations with the governor, students' concerns focused on college affordability, food insecurity and rising student loan debt.
"We are grateful for Governor Walz's support for our facilities' infrastructure and asset preservation," said M State President Carrie Brimhall. She also expressed her concern about "our ability to meet the needs of our underrepresented, talented and brilliant students without the funding requested in our original budget proposal."
"Our vision is to be a success story for every student," Brimhall said. "We refuse to give up on any of the students we serve. Our campuses are economic and social mobility drivers within our communities, our students are the future workforce of this region, and we are in need of adequate funding."
The Minnesota State system of college and universities has stated that it looks forward to working with the governor and legislators throughout the session toward a final budget that invests in the success of its students and helps meet Minnesota's need for workforce talent.