M State's Staebner honored on Indigenous Peoples' Day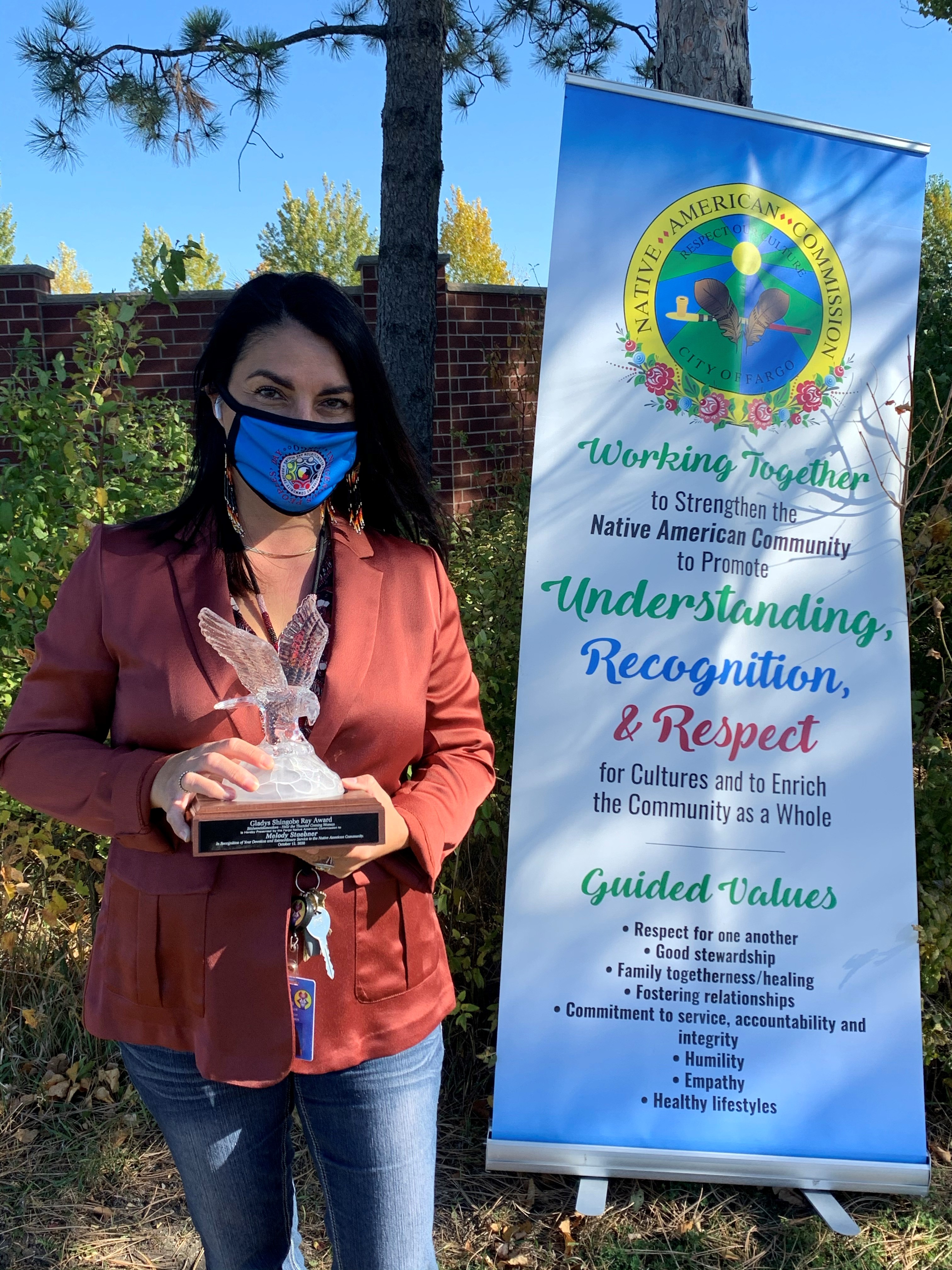 Congratulations to M State's Melody Staebner, recipient of the 2020 Gladys Ray Award for her work on behalf of the Native American community in Fargo Moorhead.
Staebner, a student in M State's Associate of Arts-Social Science Emphasis program, received the award during the Oct. 12 opening ceremony of the Virtual Indigenous Peoples' Day Celebration.
The award was created in honor of Gladys Shingobe Ray of Fargo, a dedicated lifelong human rights advocate and volunteer who served her community through involvement in numerous organizations and programs. It is presented annually by the Fargo Native American Commission to recognize outstanding contributions to indigenous peoples.
Staebner was nominated for her community and outreach work with the Indian Education Program for the Fargo and West Fargo schools. She has been the program's coordinator for 18 years.
"Melody has brought her voice to the state and national level countless times, advocating for North Dakota education for native youth and openly sharing her own personal story to inspire others," Amber Mattson, a granddaughter of Gladys Ray, said in announcing the award, "whether it's boardrooms, powwow committees, conferences, back-to-school events, putting hundreds of backpacks together, organizing youth leadership days, reading programs, culture nights and classes, presenting at educational conferences, cooking for events, and don't forget mentoring and supporting lots of families across many schools in the district."