M State's Rob Johnson honored with advertising award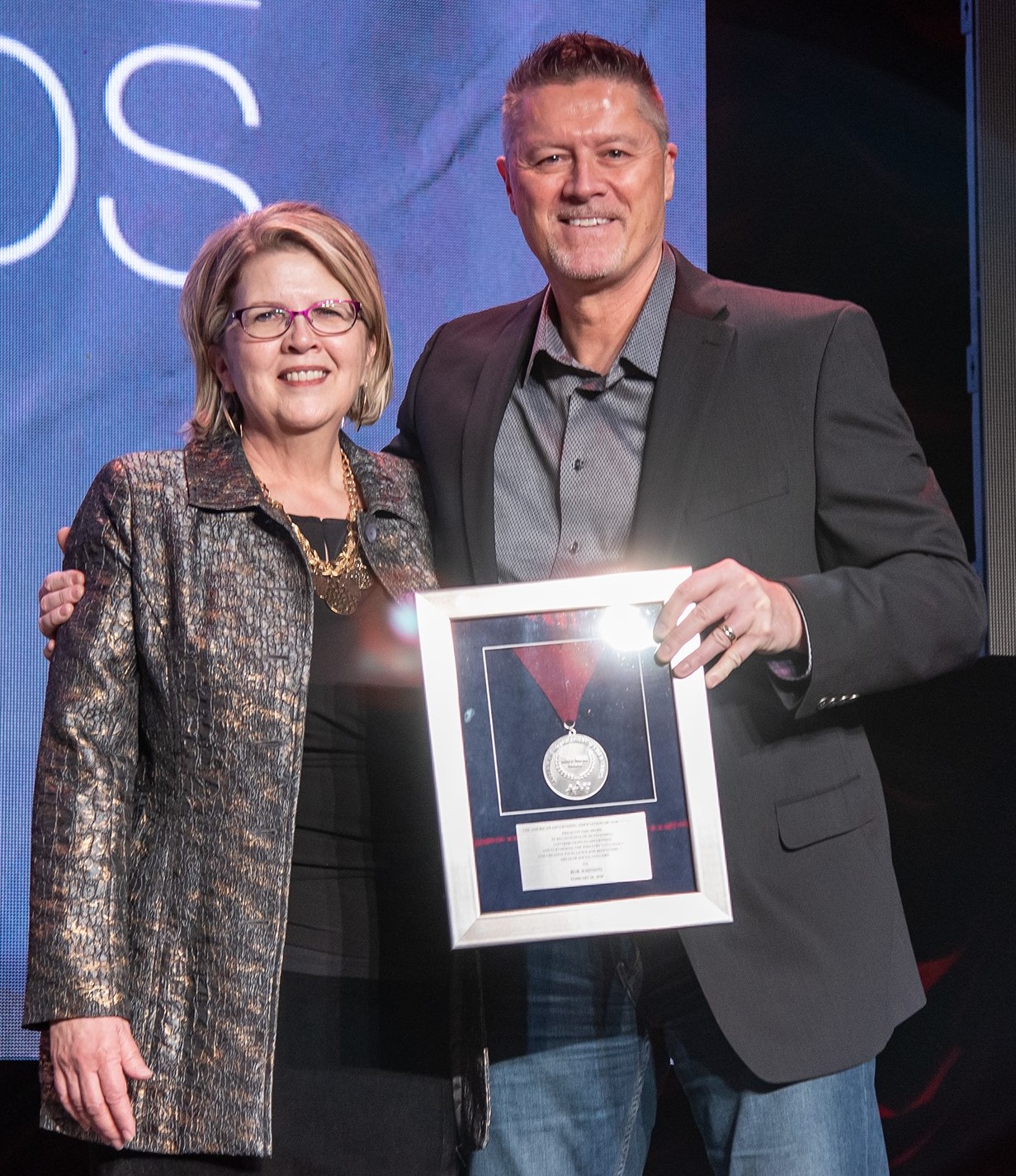 M State Graphic Design instructor Rob Johnson is the recipient of the 2020 Silver Medal Award, presented annually by the American Advertising Federation of North Dakota in recognition of outstanding contributions to advertising and creative excellence.
The award was announced Feb. 28 at the AAF-ND American Advertising Awards ceremony in Fargo.
Johnson has taught since 2000 at M State, where he studied vocal music and theatre for two years on the Fergus Falls campus and then graduated from the Graphic Design program on the Moorhead campus. Prior to teaching, Johnson worked in the industry in positions including pre-press technician, account representative, marketing manager, graphic designer, art director and corporate graphics trainer.
"All I've ever wanted to do professionally was to be a graphic designer," he said. "Literally, my senior high school yearbook from Fergus Falls lists that as my only aspiration."
Johnson – who was nominated for the award by four creatives in the industry, all of them M State graduates and two who are former students – said his most rewarding moments as a teacher come "when any of my students land a job in the industry, and when they call, email or stop by to share their professional successes with me."
"I've always played sports, and my wife says that's why I'm successful at teaching skills for a career, because I bring a coaching mentality to the classroom," Johnson said.
M State's 60-credit Graphic Design diploma and 30-credit certificate programs are guided by a design industry program advisory board and accept new students each fall.
Pictured: Rob Johnson and his wife, Gwen, at the AAF-ND awards ceremony.